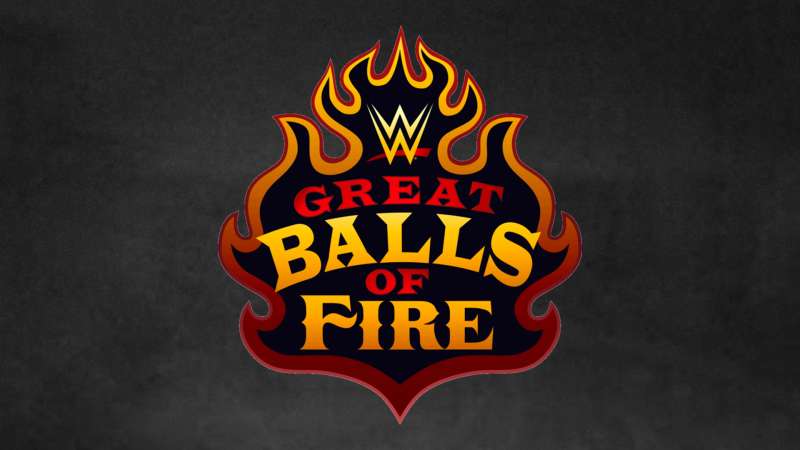 Tonight the WWE will offer up their intial showing of their newest Pay Per View, "Greats Balls Of Fire" via the WWE Network.  While the name itself is a bit goofy, their is no denying this is a very serious and solid card.
While anything can happen anytime a show is "scripted", basic wrestling logic would almost guarantee certain things will.  While some of these items below I wish the WWE would or wouldn't do, one thing is for sure, it will be fun to watch it all play out.
Big Cass will administer a post match beat down of Enzo, until The Big Show appears and rescues Enzo.  
A decisive win over Enzo will not be enough to satisfy the suddenly evil mind of Big Cass.  This will of course lead to the Big Cass vs Big Show match at SummerSlam in which Show will officially put Cass over.  One also has to wonder why this match is currently slated for the pre-show?  Enzo has done an amazing job with excellent promo's the last two weeks on RAW, and it is regulated to the pre-show?
The 30 minute Iron Man Match between The Hardy Boyz and Cesaro & Sheamus will end in a draw.
The Hardy Boyz are very close to winning their suit with TNA to get the rights to their "Broken" gimmick back.  The WWE just needs to kill a little more time until then.  With that being said, and no other viable tag teams on the horizon, I'd expect this one to end in a draw, thus buying them another 30 plus days until SummerSlam where they can wrap this up, and begin the Broken gimmick.
Neville will not be losing his Cruiserweight title anytime soon.
Tonight Neville is yet again relegated to the preshow.  Again, not sure as to why as he is one of the best in ring performers on the roster.  The simple fact that his title defense is against Akira Tozawa pretty  much guarantee's the belt isn't going anywhere.  205 Live has been a disaster thus far, taking the belt off their best guy would be the wrong move.
There will be no clear winner in Brock Lesnar vs Samoa Joe
The numbers don't lie and they fans have been digging this feud.  It has quickly become the hottest thing about Monday Night Raw, and I would stunned if the WWE decided to end it after one month.  Samoa Joe will not take the traditional route many others have done.  And that is, getting destroyed for 10 straight minutes, having a brief 2 minute comeback before getting put down for the count.
I don't see that happening here, unless the WWE creative team lacks any and all common sense.  They need to let Joe get in a ton of offense, plenty of offense and have it be a 50/50 match.  Lesnar has not wrestled in a match that has gone more then 5 minutes since last August against Orton.  They need to push him tonight.
In the end, no one should win cleanly.  It doesn't matter what it is, or how they do it.  No one can win this match cleanly.  The best way to do it, is have Braun Stowman or Roman Reigns come down and destroy them both.  If not both of them doing that.  Bottom line, the SummerSlam main event will be Reigns vs Strowman vs Joe vs Lesnar for the title.
The Miz will retain the IC belt with help from Elias Sampson
I'm not saying Sampson won't have an added match on the card against Finn Balor.  But, I see a feud between Sampson and Ambrose coming out of this one more then anything else.  Where Miz goes from here, is up.  The feud with Ambrose has not been working, but I see the Miz bouncing back better then ever once he clears himself of the erratic and sometimes lazy Ambrose.
For a complete look at the predictions of who will win, lose and draw, turn the page!

NEO Sports Insiders Newsletter
Sign up to receive our NEOSI newsletter, and keep up to date with all the latest Cleveland sports news.