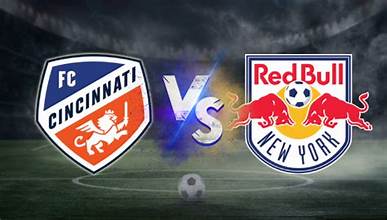 FC Cincinnati (FCC) is ready to host their first playoff match against the New York Red Bulls (NYRB). The new playoff structure has been criticized by many. But the wild card play-in games are history, and now the Audi 2023 MLS Cup Playoffs begins!
Game by game #CincyTilTheEnd pic.twitter.com/zR76UVDIfB

— S – FC Cincinnati (@fccincinnati) October 28, 2023
How FCC and NYRB got to the playoffs
It's official

Our Round One Best-of-3 series opponent is set pic.twitter.com/kBTAZq20Ai

— S – FC Cincinnati (@fccincinnati) October 26, 2023
Cincinnati won the Supporter's Shield with the best season record in MLS. So they grabbed the #1 seed. 
The Red Bulls needed a win on Decision Day, the last day of the regular season. Then Wednesday night the club defeated Charlotte FC, 5-2, to nab the #8 seed and the right to battle FCC. Here was the PK to send NYRB to the playoffs.
JOHN TOLKIN TO SEND #RBNY TO THE POSTSEASON. 🎯 pic.twitter.com/FxC6LqTlxR

— Major League Soccer (@MLS) October 22, 2023
Regular Season/US Open Cup games – FCC vs NYRB
2023 saw Cincy and Red Bulls battle three times. Cincinnati won the first match, May 23rd, during the US Open Cup competition. A 42' goal by Kubo of FCC was matched by Vanzeir in the added time of the first 90, only to have Cincinnati win on PK's 5-3.
Cincinnati won in New York on July 12th, 2-1. Two PK's, one for each team, had the game level into added time. But during the 2nd added minute, Cincinnati's Nwobodo struck a low spinning ball that just got under NY's goalie for the late winner.
Red Bulls got some revenge in Cincinnati on a night that could have practically ended NY's season. The 2-1 win in Ohio was a good precursor to how NY will probably play FCC. Score early like they did in the first 20 minutes then hold on to win.
#AllForCincy vs #RBNY#MLSCupPlayoffs Round One Preview ⬇️
✍️ @AreaSportsNet 🆕
📸: Ryan Fleming#CINvRBNY #MLShttps://t.co/HfpqUbX41v

— Kenta Hagiwara (@KentraHagatra) October 28, 2023
Who's Hot? FCC vs NYRB
Red Bulls are en fuego right now. Winners of four straight, they have never lost in Cincinnati. Elias Manoel with a hat trick Wednesday is playing at a high level.
It was Manoel magnificence to start the MLS playoffs 🤯 pic.twitter.com/2MPoonjP4b

— New York Red Bulls (@NewYorkRedBulls) October 27, 2023
Luciano Acosta, the Cincinnati forward, is highly regarded as the unanimous choice for MLS MVP. 
John Tolkin for Red Bulls is the player who catapulted the squad into the playoffs with his PK in added time on Decision Day. But every Red Bulls fan will tell you he is a special, homegrown player from New Jersey. A strong defender, he found his time with the US Men's National Team in January to be special along with his hair.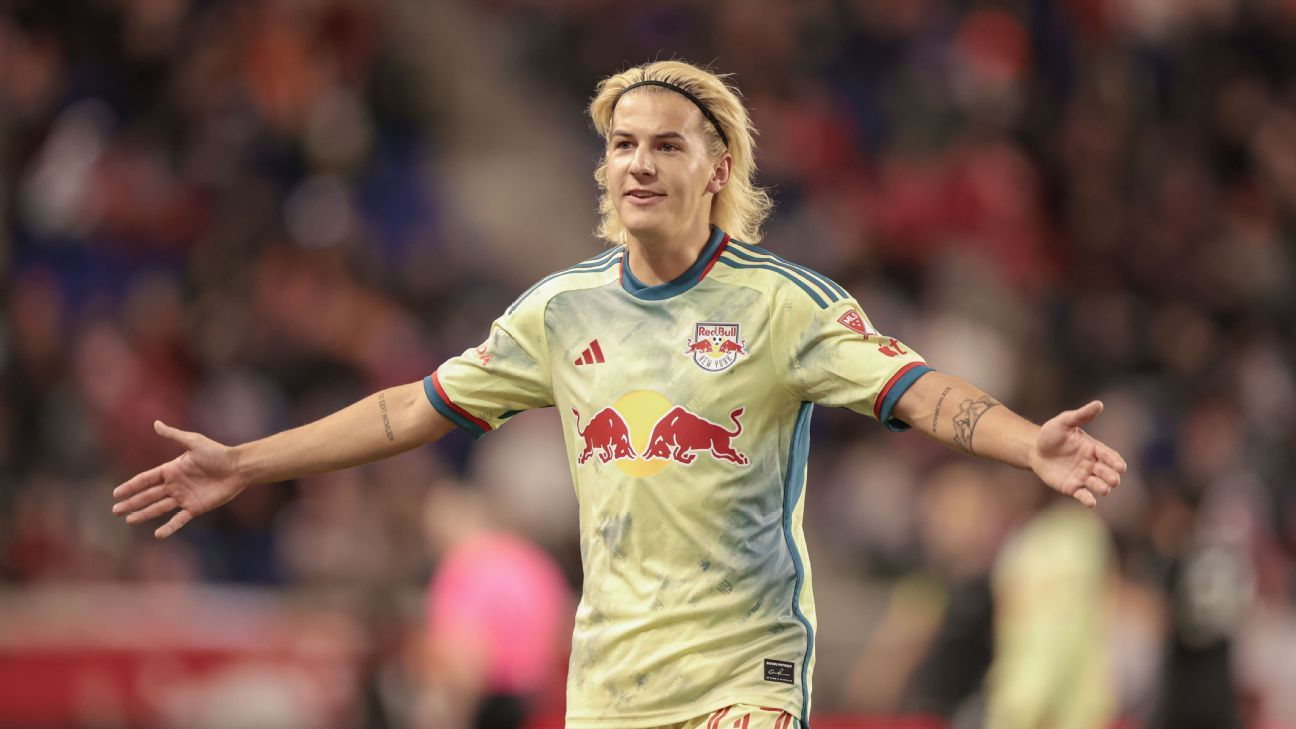 Vincent Carchietta-USA TODAY Sports
Roman Celentano, the Cincinnati keeper, resigned to stay with the club after his collegiate time at Indiana University. Third in MLS for clean sheets with 12, the young net minder is part of the core group of players FCC needs to continue their success.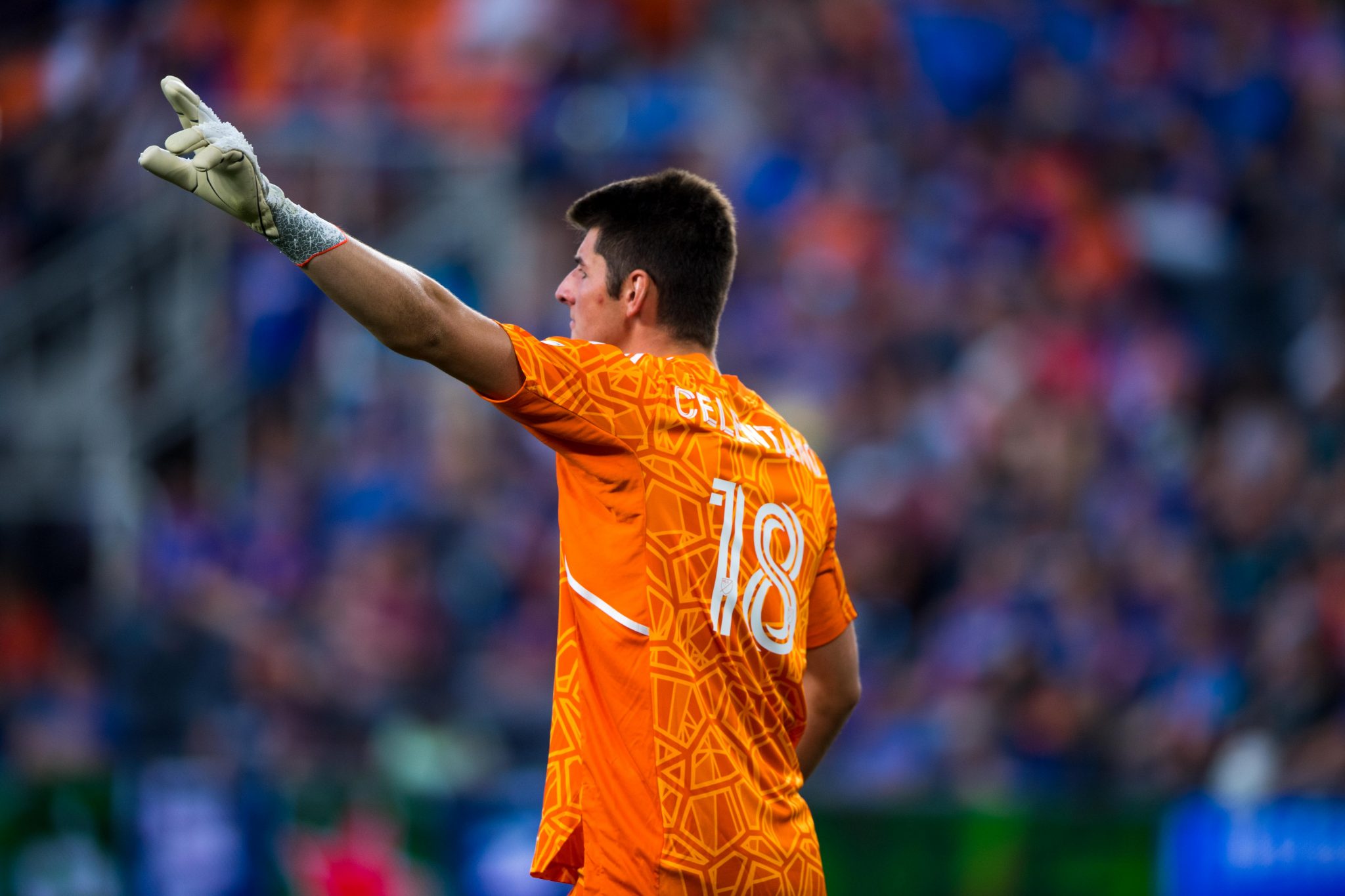 Jacob Clary, Cincy Soccer Talk
Who's Not?
Aaron Boupendza missed the season ending match as coach Pat Noonan suspended him for arriving late after the International Duty. Aaron has been training with the club and has owned his mistake.
Cincinnati defense! The vaunted defense have given up six goals in their last four games, and they have not won their last two games of the season. With Red Bulls offense on fire, this will be a key to the three game series.
Stats – Averages for games and season totals
Cincinnati           vs              NY
49             Possession%       46
13.2               Shots               13.7
5                     SOG                4.3
2.9                Blocks              3.7
417.2            Passes              358.1
80.5            Passing%          71.9
52.3           Duels won         60.4
69                  Points             43
57                Goals For          36
39             Goals Against     39
News and Notes (Courtesy of MLS)
Referee for the match:Rubiel Vazquez
FCC began their 2023 season with 13 straight home wins in all competitions, the longest streak ever to begin an MLS season. But in their last 11, they have won just four.
Red Bulls netted a club record five goals in their win over Charlotte in the Wild Card round. This was their first playoff win after four straight postseason losses.
Luciano Acosta led all MLS with 31 goal contributions (17 goals and 14 assists) with 21 of those coming at TQL Stadium!
New York owns the head-to-head history. Their record is 6-5-3. Cincinnati defeated the Red Bulls last year to end their season in the first round of the playoffs. 
The home team has NOT won a matchup between the two clubs! How long? Nine meetings!
Prediction?
I'm guessing that Cincinnnati will survive, 2-1. If New York scores first, they just might play ten men back and hold on. Remember, there will be NO extra time for draws. Penalty kicks will determine a winner!
And the weird playoff format for this round only will produce angst for clubs and fans!
Share your predictions with us!
Match Preview from MLS!
Here's the match preview from MLS.
Follow me on X @Petrorock44 for more MLS and Cleveland Soccer!

NEO Sports Insiders Newsletter
Sign up to receive our NEOSI newsletter, and keep up to date with all the latest Cleveland sports news.