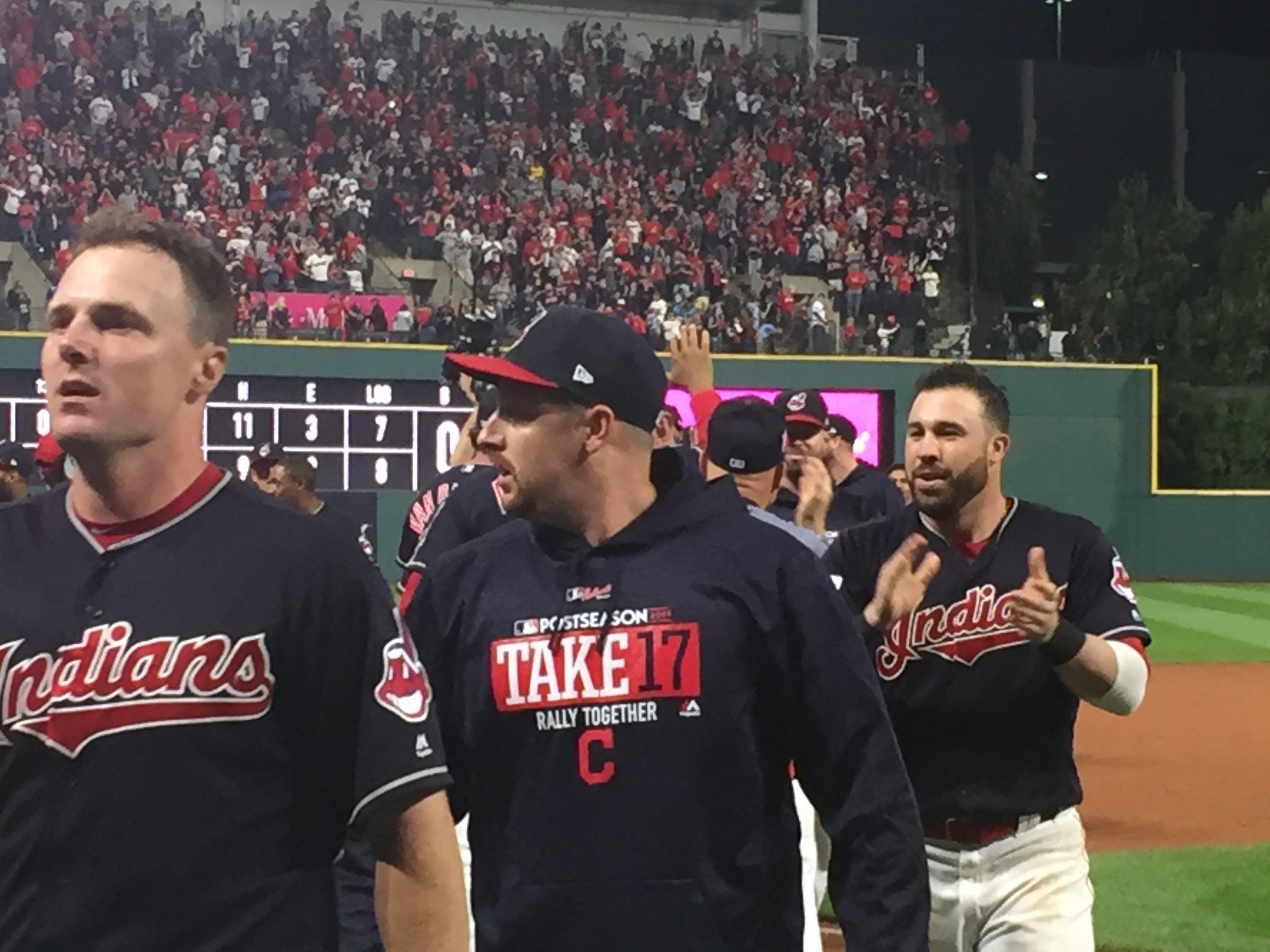 CLEVELAND– In 2017, the Indians had arguably the strongest pitching staff in Major League Baseball. They held a combined 3.30 ERA, the lowest in the league. They also set an MLB record with 1,614 total strikeouts. Even with their free agency losses, the team has no reason to expect anything less in 2018.
This offseason, the team said goodbye to Bryan Shaw, who signed a four-year, $34 million deal with the Colorado Rockies, and Joe Smith, who signed a two-year $15 million contract with the Houston Astros.
Smith was a deadline signing by the Tribe last summer and proved instrumental down the stretch, giving up just 16 hits and seven runs in 21 appearances. In four seasons with Cleveland, Shaw went 21-22 with a 3.11 ERA. He allowed 307 hit and 143 runs, (124 earned) while allowing 31 home runs and 119 walks.
Making up for Shaw's output is likely going to require putting together different pieces in the bullpen. But as it happens every year, manager Terry Francona won't be surprised when unlikely guys step up.
"Replacing Bryan in the bullpen, that will be a chore," he said on Friday. "Probably take more than one guy to kind of fill what he did. The good news is, we have guys who can do that, and I have no doubt that there'll be guys who step up that we don't know who they are yet.
"In spring training (last year) I don't know how many people asked me about Tyler Olson. And by the end of the year he had, what, 20 scoreless innings. It happens every year and it will happen again. And that's exciting because some of the guys you just don't quite know who they are yet. Some guys they'll rise to the occasion, they'll get an opportunity and run with it."
The Indians also have the benefit of bringing back guys who were good relievers in 2017, and were on the cusp make the ALDS roster, such as Dan Otero, Zach McCallister and Nick Goody. It's something that All-Star reliever Andrew Miller says should make all the difference.
"We had a lot of great guys that had great years so I think we can just slide some people back and move some things around and we should be good to go," he said. "We like our group. Obviously we wish we had everybody back, but that's not the reality of the business. We got a lot of guys, Otero, Z-Mac, Goody all had great years, and what Olson did for us when he came up. All those guys you can't ask for anything more, and I think they're more than capable.
But the Tribe didn't just lose players, they also lost pitching coach Mickey Callaway, who is now managing the New York Mets. To replace Callaway, Francona said that the team will need to rely on all three of new hires, Carl Willis, Scott Atchison and Brian Sweeney.
"Mickey was hugely important to what we're doing here on the pitching side, and we're going to miss him a lot," Francona said. "Saying that, I'm so happy with the staff we put together. … We have three guys that will handle the pitching and I'm really happy the way we did it. I think actually we're going to be stronger because of the three guys together."
Tito on the loss of Mickey Callaway pic.twitter.com/R5utH8xZMy

— Ashley Bastock (@AshleyBastock42) January 19, 2018
But the fact of the matter remains that no matter what they lost, the Indians still have a pitching staff that will incite envy in most opposing teams.
"You can focus on what we've lost all you want but no one seems to be focusing on what we're bringing back, which is the best pitching staff in the big leagues last year," Trevor Bauer said. "It's a brand new team, it's a new year, we have to develop a chemistry and cohesiveness and what not, but we all feel very confident that we'll end up back in a position where we have a chance to go out and win a World Series."