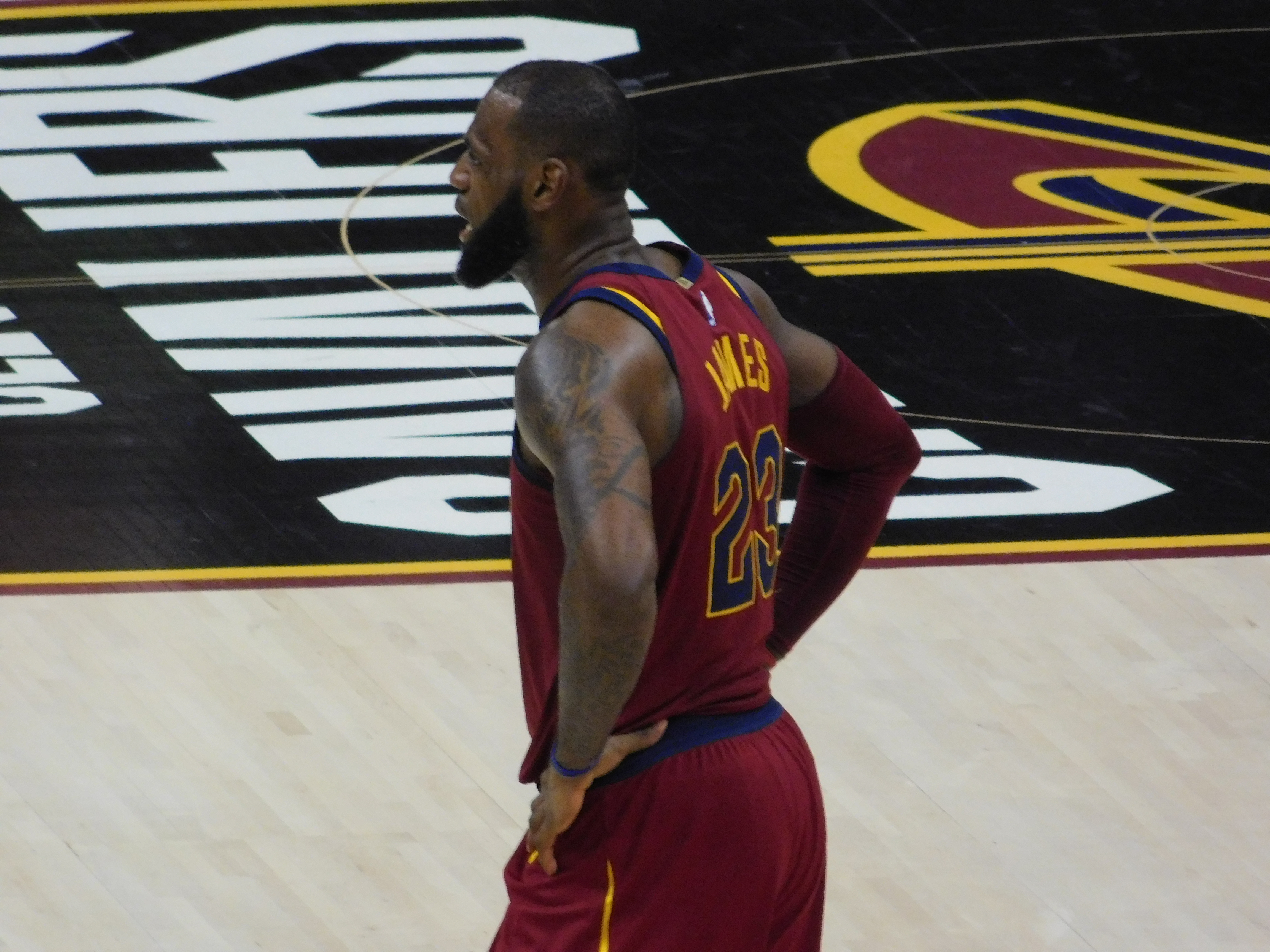 INDEPENDENCE, OHIO– When it comes to the Cavaliers' recent struggles, LeBron James knows his numbers are down and the effect that it's having.
"Everybody is accountable for the team and my numbers are down, the team's numbers are down and we're not playing well, so obviously it's a direct correlation of all of those things," James said after practice on Monday. "I could (not) care less about me individually. But when I'm not playing to my standard and we're losing, then I have to do a better job as well, so I gotta figure that out, too."
If you look at James' numbers over the last 12 games going back to Christmas Day, he's averaging 22.5 points, 6.8 rebounds, 7.1 assists and 4.4 turnovers. He's just seven points away from 30,000 as the Cavs head to San Antonio for another tough test against the Spurs on Tuesday night.
This month, the Cavs have a 3-6 record, and currently reside in "Strugglesville" as James put it after their one-point win over Orlando last Thursday. In that time frame, James' numbers are down as well. He's currently averaging 22.8 points per game while shooting just 20.6 percent from beyond the 3-point arc. In October and November, he shot over 40 percent, and during December still hovered around 35 percent. His 6.6 assists per game this month are also the fewest he's put up this season after averaging 10.3 per game in December. His minus-12.2 plus-minus rating has dragged his overall rating for the year to minus-4.
With all that being said, however, James is still leading the league in made field goals, is the third leading scorer with 26.8 points per game, and is fourth in assists per game (8.7).
Much like he has the last four years, and in his first stint with Cleveland, James knows he has to be better for the team to sustain success.
"As the leader of this team, leader of this franchise, I have to do more, especially out on the floor," he said. "I have to pick it up for where other guys haven't been able to do that as of late, or not playing up to their potential that we would like them to be, but I know those guys will come around and it's not about them, it's about me. I have to pick up for everybody, even when they are playing great, so I've gotta be much better."
LeBron: "As the leader of this team and the leader of this franchise, I have to do more, especially out on the floor." pic.twitter.com/FrKB4xauAk

— Ashley Bastock (@AshleyBastock42) January 22, 2018
It hasn't helped James that the Cavs have been trying to integrate Isaiah Thomas into their lineup this past month. Thomas made his debut on Jan. 2, and he and James are still working together to figure out ball-handling roles and responsibilities.
Last week against Orlando, Derrick Rose came back as well to a new role as a backup point guard in his first action since Nov. 7.
"It's a challenge that I'm willing to make and willing to do, implementing guys into it and everybody feeling comfortable with the ball in their hands and things of that nature," James said. "Obviously, with IT coming back I knew the ball-handling responsibilities were going to go down. D-Rose coming back, I knew the ball handling responsibilities were going to go down. It's definitely a fine line for me personally, but I'm willing to see if it works well for us or if it doesn't work well for us."
As of right now, head coach Tyronn Lue says he is not going to make any lineup changes. As far as any potential trades go, the team has until Feb. 8 to get any deals done.
But no matter what else happens this season, James knows that the righting of the ship starts with him, and it isn't yet the time to raise a white flag– or red ones for that matter.
"I'm not a red-flag guy, I'm not a concerned guy," he said. "I'm a guy, 'How we can be optimistic on how we get better?' That's just who I am. I woke up smiling today. I was happy today. I came in and we had the music playing and I feel great about what today can bring."
"I give ourselves a chance every time I'm in the lineup, that's for sure."
LeBron: "I'm not a red flag guy, I'm not a concerned guy. I'm a guy who can be optimistic on how we can get better. That's just who I am." pic.twitter.com/RI8BF2k30y

— Ashley Bastock (@AshleyBastock42) January 22, 2018