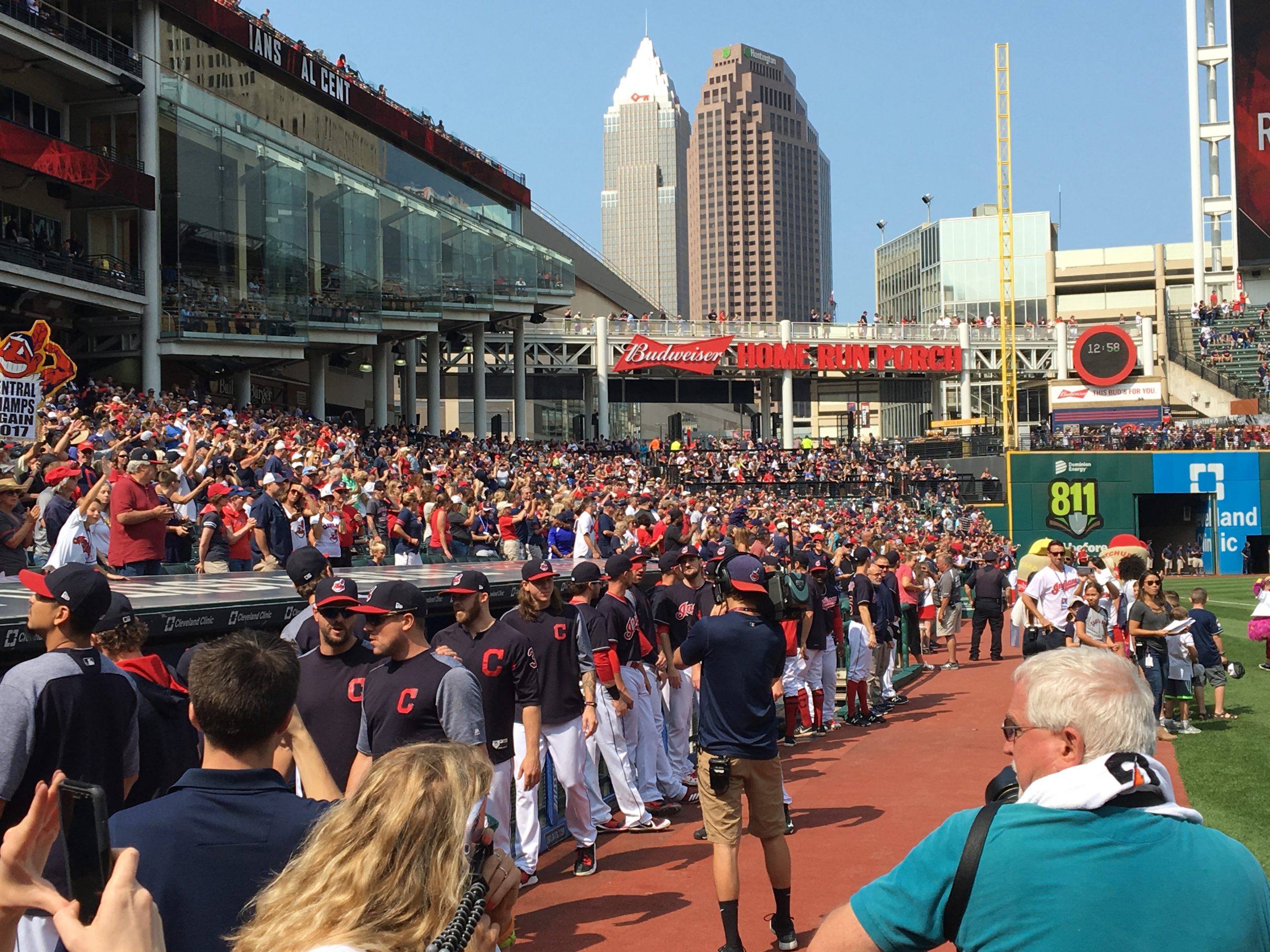 CLEVELAND– During his media availability on Tuesday, Indians manager Terry Francona discussed the team's postseason roster for their American League Division series against either the New York Yankees or Minnesota Twins.
You can read about the starting rotation here, but the big news of the afternoon is that Trevor Bauer will pitch Game 1, while the team will save Corey Kluber for Game 2 and a Game 5 if necessary. Carlos Carrasco and Josh Tomlin will pitch in Games 3 and 4, respectively. Both Bauer and Tomlin will also likely be available in the bullpen at certain points.
Michael Brantley, who was just activated in the last week of the regular season, will also be on the roster. He will start out as a pinch-hitter, not in in the outfield.
"Hopefully at some point [Brantley's role] can start to expand," Francona said.
Danny Salazar did make the roster after some speculation, and in Francona's words is "kind of a wild card" in a bullpen roll.
In other bullpen news, Nick Goody, Dan Otero and Zach McAllister did not make the ALDS roster. Per Jordan Bastian, the trio combined for a 2.75 ERA, 176 strikeouts and 50 walks in 176.2 innings of work.
"We just brought in all three of those guys, Goody, Otero and McAllister together," Francona said. "When I said it was unfair, those are the three I was talking about. They all three have pitched terrific this year. It's nothing they did or didn't do. We just have to plan for the things I've been talking about. And for the first series, they're not going to be on and that was not a fun message to deliver, because all three have been outstanding and good teammates and done their job. That's one of the tougher things about this."
Ryan Merrit and Craig Breslow are also not on the first-round roster, but Francona said coaches will come in to work them out while the team is on the road.
Rookie Greg Allen did make the roster in an outfielder role, and will likely serve as a replacement for Jason Kipnis. Third base duties will be shared by Erik Gonzalez and Giovanny Urshela, while Yandy Diaz did not make the roster.
Francisco Mejia was sent to Arizona to practice with the fall league team and get catching reps, while also learning third base to get into more playing shape. Mejia is the next catcher in line if either Yan Gomes or Roberto Perez gets injured.
Tyler Naquin, Kyle Crockett and Shawn Armstrong were all sent home, per Francona.
As of right now, barring injuries, Francona said the team has talked to all players, and the roster is as follows:
Starters:
Trevor Bauer
Corey Kluber
Carlos Carrasco
Josh Tomlin
Bullpen:
Mike Clevinger
Danny Salazar
Tyler Olson
Cody Allen
Andrew Miler
Joe Smith
Bryan Shaw
Position players:
Carlos Santana
Jose Ramirez
Francisco Lindor
Giovanny Urshela
Edwin Encarnacion
Erik Gonzalez
Yan Gomes
Roberto Perez
Greg Allen
Michael Brantley
Jay Bruce
Lonnie Chisenhall
Jason Kipnis
Austin Jackson

NEO Sports Insiders Newsletter
Sign up to receive our NEOSI newsletter, and keep up to date with all the latest Cleveland sports news.