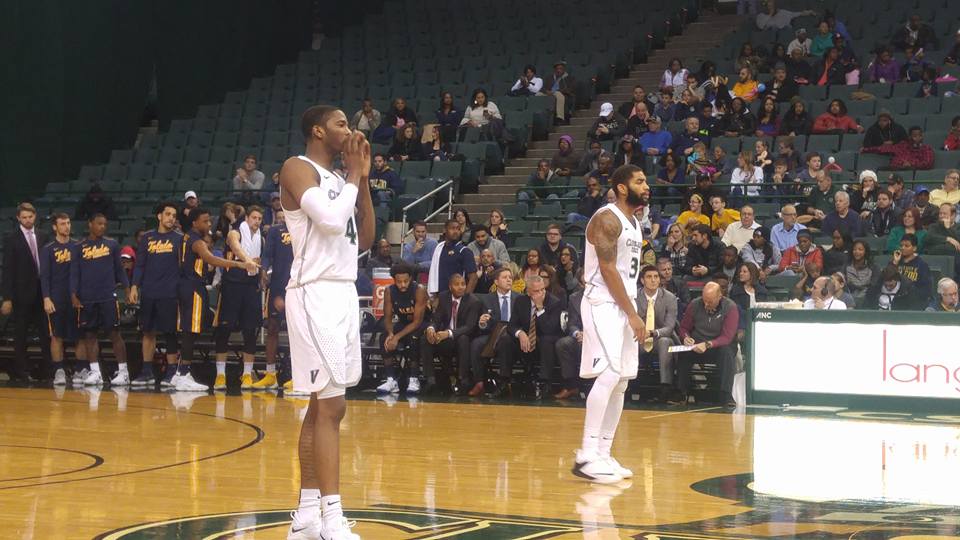 This recap is brought to you by our fine sponsors at
http://www.mdgflooringamerica.com/
http://www.extremepumpitupfitness.com/
http://www.littlestarsgymnastics.com/
http://www.rlnhomehealthcare.com/
CLEVELAND, Ohio – Kenny Carpenter and Tyree Appleby both scored 13 points, but Northern Kentucky used a hot shooting afternoon to claim a 78-61 win over Cleveland State on Saturday afternoon at the Wolstein Center.
Carpenter hit 6-of-12 from the field and added four assists for CSU, while Appleby scored his 13 points on 5-of-8 from the field and tallied three rebounds, three assists and two blocks. Kasheem Thomas added 11 points, four assists and a steal off the bench and Stefan Kenic had nine points, four rebounds and two steals. Bobby Word scored nine points and had three steals.
Lavone Holland led NKU with 21 points, while Drew McDonald had 19 points, seven rebounds and seven assists.
CSU, which knocked off League leading Wright State on Thursday night, fell to 6-19 overall and 3-9 in the Horizon League, while NKU improved to 17-7 overall and maintained a hold on first place in the League at 10-2.
The Norse shot .600 (15-25) from the field in the first half, including 7-of-10 from three-point to take a 40-26 lead at the half. A three-pointer from Thomas with five seconds left helped the Vikings get back within 14 points after NKU led by as many as 22 points in the half.
CSU got as close as 10 points (43-33) early in the second half on a jumper from Carpenter, but the Norse continued its hot shooting from the field in claiming the win.
The Vikings, who hit 13-of-14 (.929) at the free throw line, finished with nine steals and forced 15 NKU turnovers.
The Vikings are back in action on Thursday (Feb. 8) when CSU travels to IUPUI for a 7:00 pm game.
Story provided by CSU.