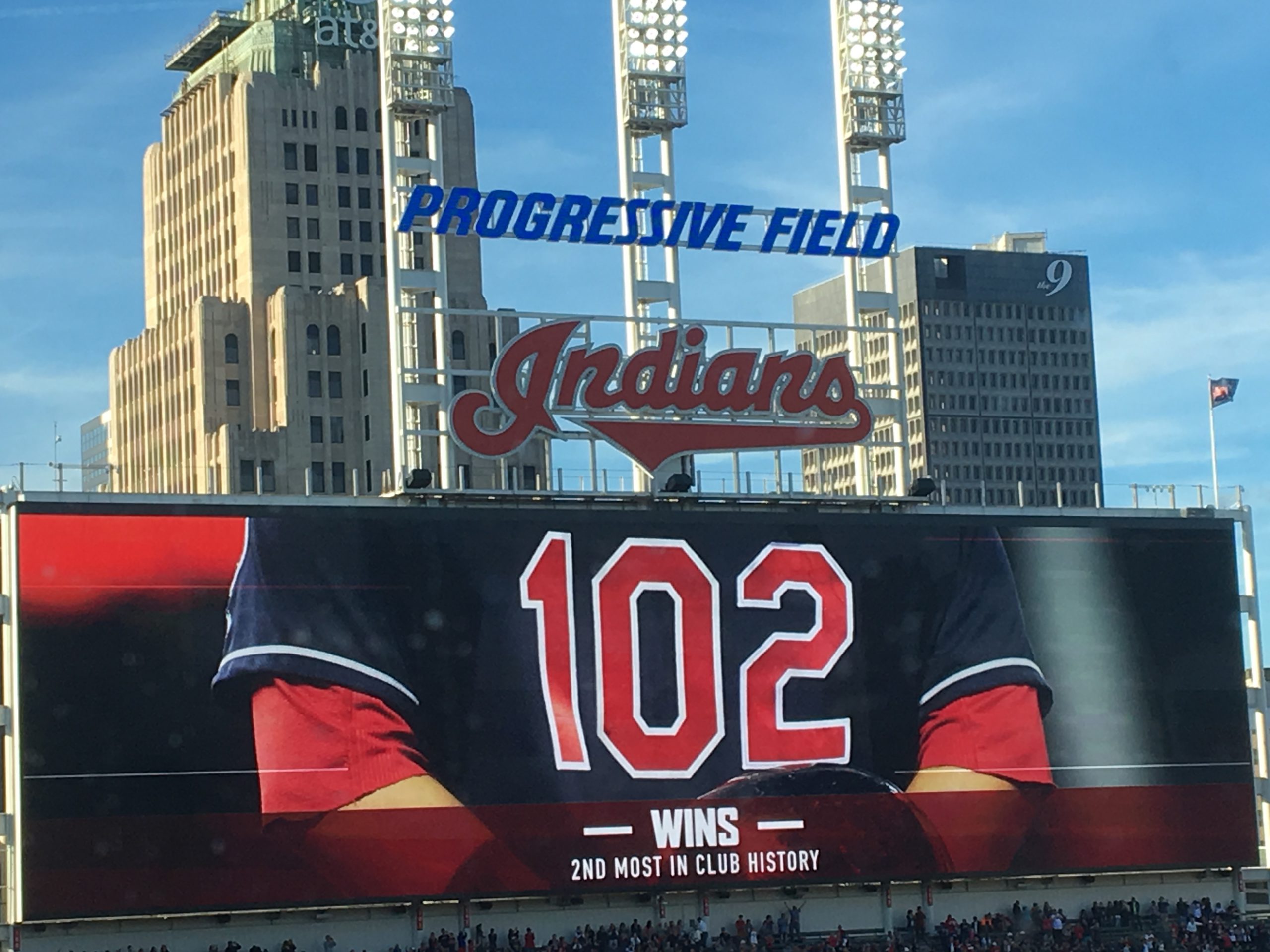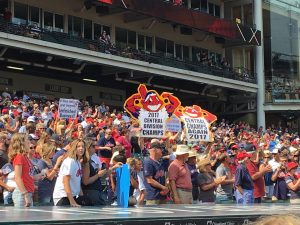 3. October baseball is officially here

There was no consequence for Sunday's game when it came to standings or home field advantage.
In fact, the only really consequential part of the day was Cleveland getting as many guys into the game as possible before they have to make postseason roster cuts.
"We're going to have to make some really difficult decisions with our pitching staff and we know that," manager Terry Francona said. "Regardless of where it ends up, none of us are going to be real happy, because there's guys that deserve to be on there that won't be. And we know that. But, saying that, it's better than not having enough because that's real tough."
Tito on postseason roster cuts, tough decisions ahead. pic.twitter.com/MqtMwWxghT

— Ashley Bastock (@AshleyBastock42) October 1, 2017
The Tribe ends the year with 102 wins for just the second time in franchise history. They also finished the season with a plus-254 run differential, good for highest in the majors and second-highest in franchise history.
Along the way, they went on the longest winning streak in American League history and earned the top spot in the AL. We've seen walk-offs, the best rotation in baseball, 38 parrots walked, the evolution of Mini Team CLE, and one champagne celebration.
All of it has led up to this, with a team that is peaking at exactly the right time.
"It took us a while to get, whether it's your rhythm, whether it's your footing, whatever it is, but once they did, it's like they never took their foot off the gas," Francona said. "I think there were times where maybe people would question, 'cause there were opportunities for it to happen. And they just kept playing. We were talking about it today as a staff, we're really proud of these guys. Now, it's a special regular season. Now, we're going to go embrace the next challenge, whatever that may be."
Tito offers some thoughts on the end of the regular season. pic.twitter.com/wbEOZULjDC

— Ashley Bastock (@AshleyBastock42) October 1, 2017
On Thursday, the second season officially begins at Progressive Field as the Indians will play the winner of the AL Wild Card game between the Minnesota Twins and New York Yankees.
Get ready to rally together.

NEO Sports Insiders Newsletter
Sign up to receive our NEOSI newsletter, and keep up to date with all the latest Cleveland sports news.