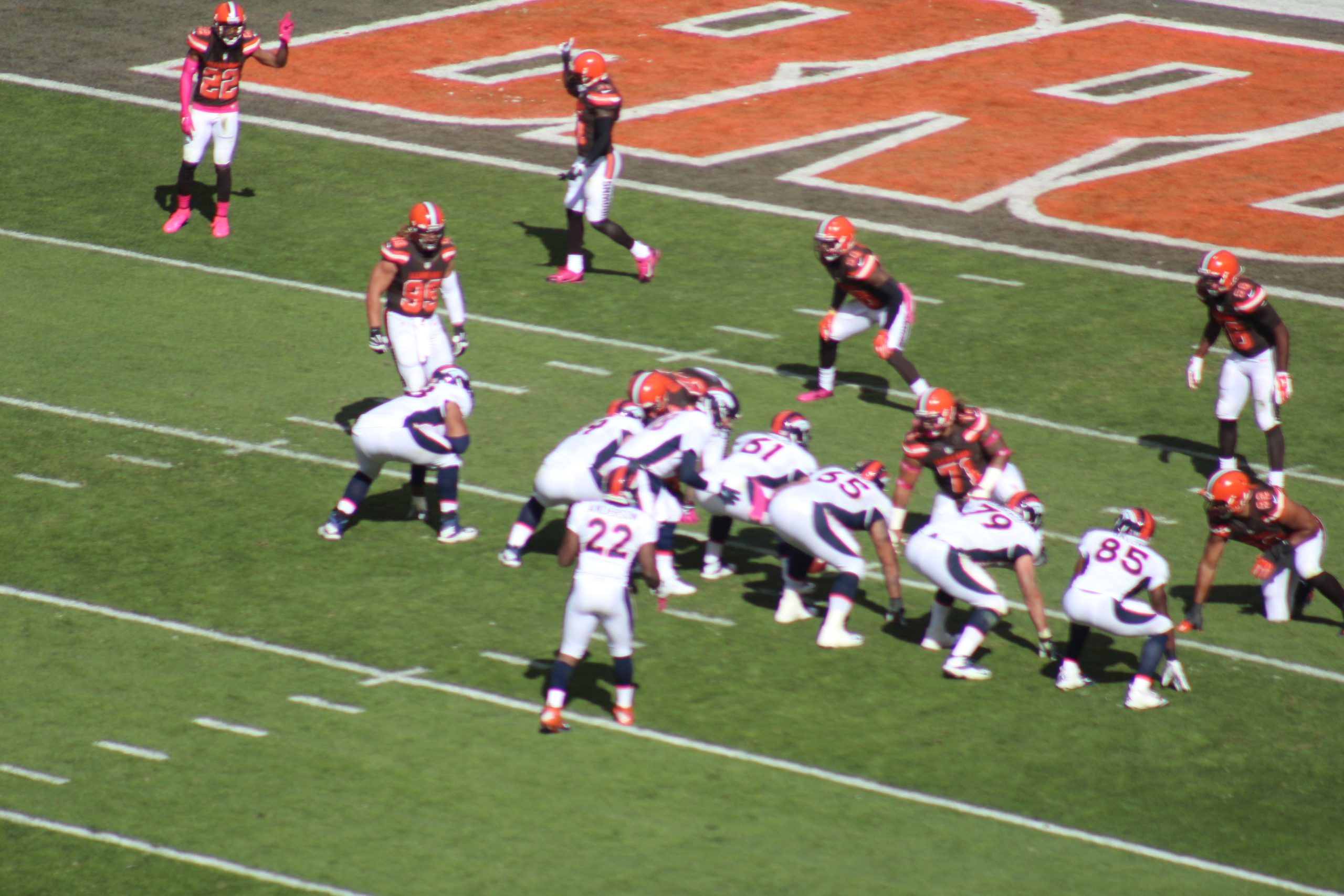 Random thoughts from a random mind following the Browns' heartbreaking 26-23 overtime loss to Peyton Manning and the Denver Broncos …
1. Kick the ball!
The play that will likely be discussed and dissected all week on sports talk radio and in the media will likely be Cleveland coach Mike Pettine's decision to go for two points following Karlos Dansby's pick-six with just over eight minutes to go in the game.
The touchdown, which was Dansby's second interception of the game and one of three for the defense against the aging Manning, gave the Browns' their first lead of the game, 20-16. An extra point would have made it 21-16, but Pettine decided that two was better than one in that situation and tried to go for a six-point lead.
Even after an offsides penalty put the ball on the 1, the Browns failed to convert the conversion. Josh McCown was pressured and couldn't find Travis Benjamin in the back of the end zone.
With 1:30 to go, McCown moved the Browns down to the 11. Trailing by 3, rookie Travis Coons made his 12th consecutive field goal to tie the game at 23. That's when the play-by-play team of Ian Eagle and Dan Fouts recalled Pettine's two-point decision and opined that, had the Browns let Coons kick the extra point, the field goal would have been for the lead.
Overtime may have been avoided entirely, and the Browns may have come away with their first win over Manning in franchise history and given the Broncos their first loss. Instead, it went as yet another last-second loss in a long string of last-second losses, bringing out the armchair head coaches and second-guessers in full force.
Hindsight will say it was the wrong decision. But had the Browns converted that 2-pointer, this would be a moot point – in fact, Pettine would likely be praised for his gusty decision.

NEO Sports Insiders Newsletter
Sign up to receive our NEOSI newsletter, and keep up to date with all the latest Cleveland sports news.