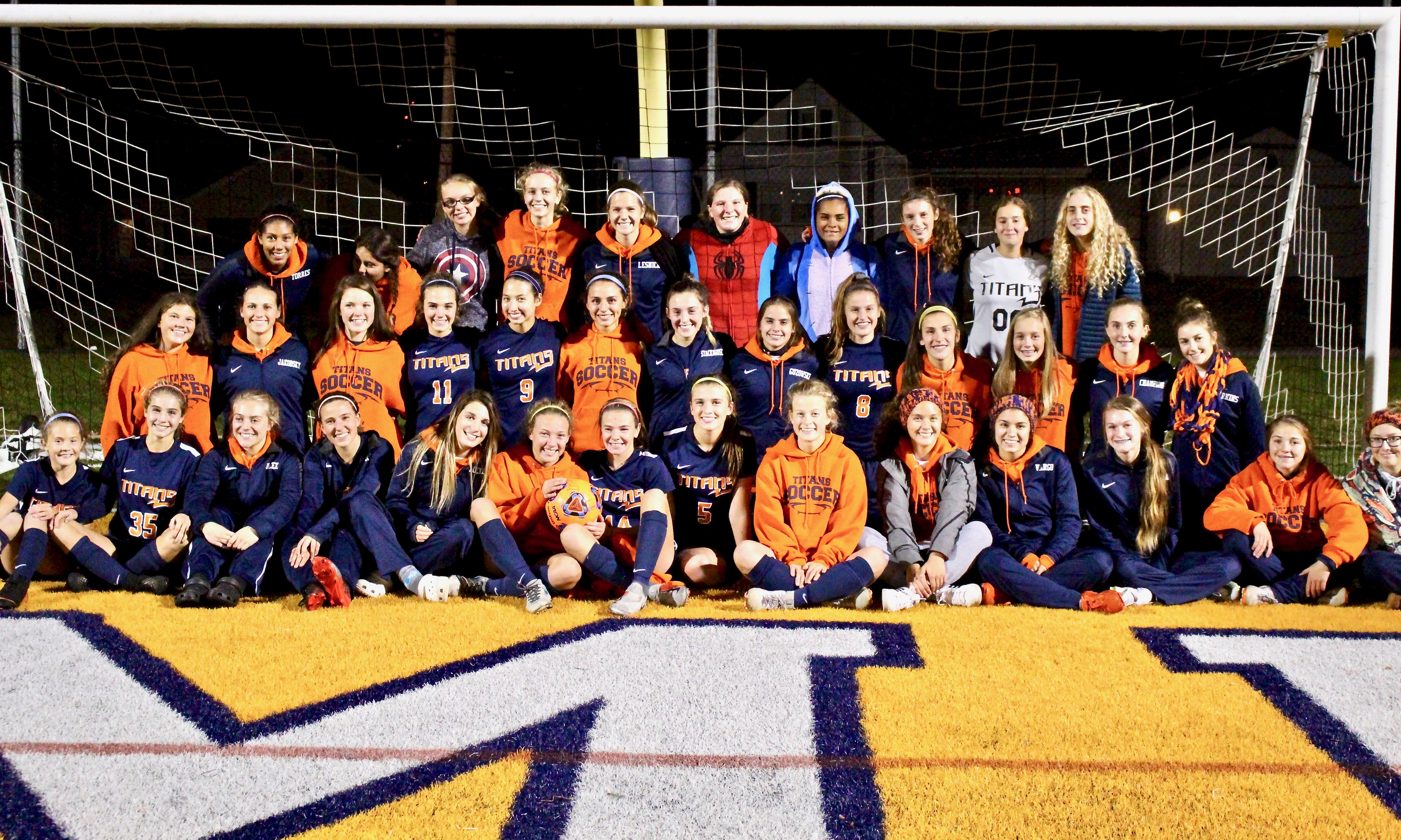 No. 2-seed Berea-Midpark and No. 3-seed Shaker Heights battled to a 1-1 tie following double-overtime. The Titans would eventually claim the match, winning an exhilarating shoot out by a 4-3 count on Monday at the Roehm Athletic Complex. Berea-Midpark advances to the district finals where it will face No. 5-seed North Royalton.
The Titans struck first in the second half as freshman midfielder Mia Maruna netted a header off a set-piece. Berea-Midpark junior midfielder Kelly McCarthy lofted the corner kick into the box to Maruna who headed the ball into the Raider net from just inside the six-yard box. Shaker would answer with minutes left on the clock to even the score 1-1 and force overtime.
Both squads failed to score in the ensuing overtime periods, setting up a thrilling penalty kick shoot out, where Head Coach Abbey Golden opted for sophomore goalie Julia Lesnick against the Raiders' best strikers.
After Shaker Heights scored its on its opening penalty kick, Berea-Midpark forward Makayla Watkins evened the score with a goal on the Titans' first penalty kick of the period.
Shaker Heights looked to break the 1-1 tie, but Lesnick stoned the Raider midfielder to open the window for the Titans. Hallie Krzys took advantage of the Shaker Heights miss as she powered a shot into the upper left side of the Raider net to give the Titans a 2-1 lead.
Both teams scored on their third attempt, where Molly Hausler would tally with a grounder past the goalie on the left side of the Shaker Heights goal. Shaker Heights would add another goal, and after the best of 5 attempts, both teams found themselves all-square once again, forcing an alternating penalty kick situation.
The Raiders were set to face Lesnick in the first attempt. Shaker Heights fired a shot to the right side of the net where Lesnick, arms-extended, snagged the shot and give the Titans a chance to claim the 5-4 victory.
Titans freshman Leia Rienerth stepped into the 18-yard box for an attempt at the Titans win. Rienerth responded by blasting a shot past the Raider goalie into the upper corner of the Shaker Heights goal for the Berea-Midpark victory.
VIA Titans VNN