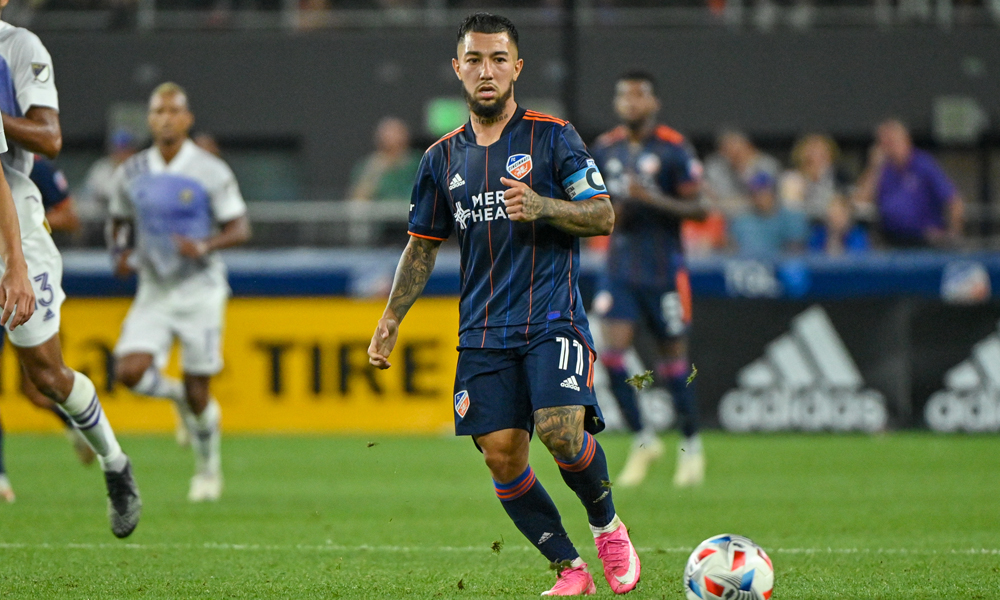 There was much to celebrate for the FC Cincinnati fans this week.
Acosta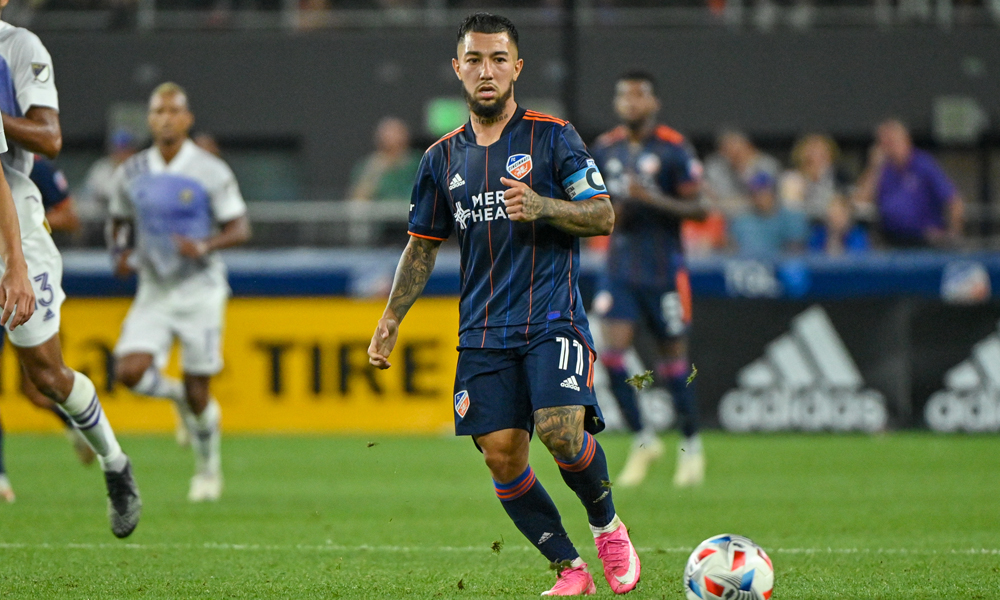 PHOTO CREDIT: JEREMY MILLER @CINCYPIXELS
Friday, Luciano Acosta, the Argentinian midfielder, signed a contract extension through the 2026 season with an option for 2027.
FC Cincinnati sign captain Luciano Acosta to long-term contract extension through 2026 season pic.twitter.com/bvXbpCHORO

— x – FC Cincinnati (@fccincinnati) September 22, 2023
From mlssoccer.com:
"This club is very special, it's my family," said Acosta. "Every time I go out on the field, I give my life for this city, for these fans, for these colors, for this club. That is what makes it so special for me, because they are my family."
Acosta has been named player of the month for August and September. As it stands, he is the leading candidate for the Landon Donovan MLS MVP for 2023. Other worthy candidates include:
Hector Herrera Houston Dynamo, MF
Roman Burki, St Louis, GK
Thiago Almada, Atlanta United, MF
Hany Mukhtar, Nashville SC, MF
Barreal
FIFA decided in 2009 to award the most glorious goal. Not necessarily a goal to win a game, but one that many could say was "beautiful" or "jaw-dropping."
Alvaro Barreal, the Orange and Blue's winger, was nominated for this amazing one-timer!
Vote early, Vote often | #Puskas 🗳➢ https://t.co/9CG2fTA4CV@alvarobarreal00 | @opencup | @fccincinnati pic.twitter.com/xGsM06m4cP

— U.S. Open Cup (@opencup) September 22, 2023
This is only the second time an MLS player was nominated. Vote for this goal at the link in the post!
Supporter's Shield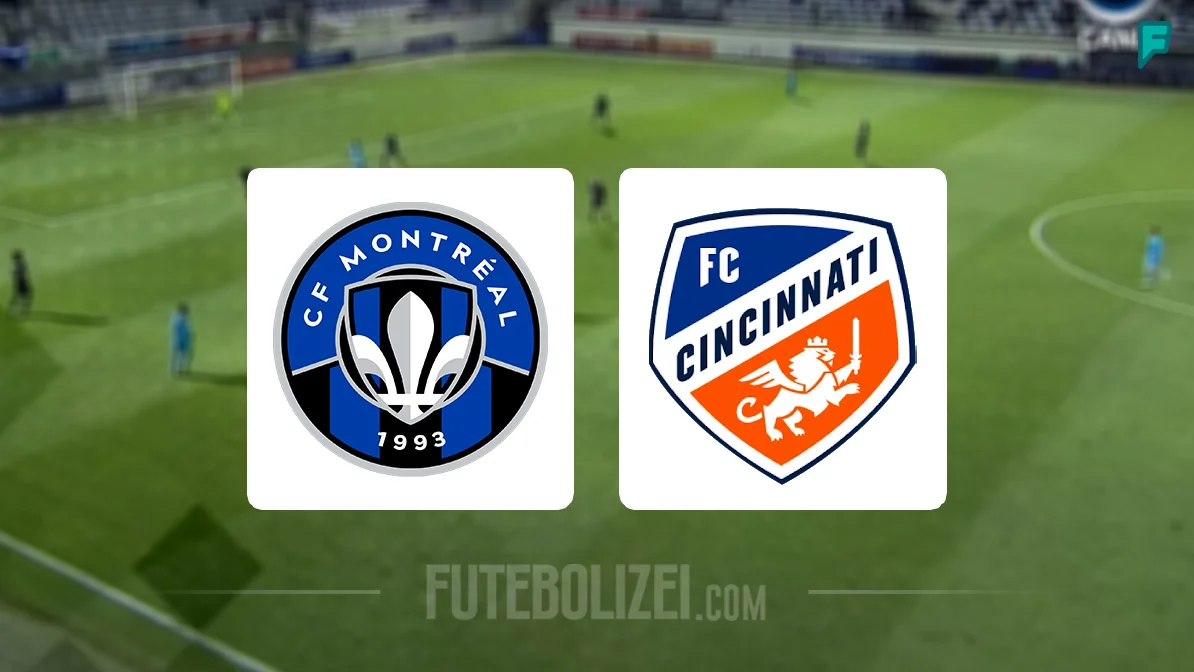 Cincinnati's game on Wednesday could have been a cruel loss. Sometimes on the road you try to just get a point. But after a scoreless first half, Montreal scored in the 53' minute! 
Kwadwo Opoku grabbed a pass from teammate Lassi Lappalainen and ran through the midfield. Obinna Nwobodo missed his tackle as Opoku jumped left and as he neared the arc, crushed a left-footed laser in the left side of the net. 
After that goal, Cincinnati was as active as toddlers on a soccer pitch.
Barrage of Orange and Blue!
It was shot after shot.
56' Barreal shot saved.
59' Aaron Boupendza headed one saved.
64' Vazquez nearly scores off a header.
68' Kubo shot saved.
68' Arias heads one just right of the net.
79' Acosta nearly scores!
90' Barreal again just wide.
Boom!
Near the end of the stoppage time, FC Cincinnati hit paydirt. Barreal lifted a lovely ball into the box for a streaking Dominique Badji. Montreal's goal keeper, Jonathan Sirois, was stout all night…until an ill-timed jump.
Sirois jumped squarely into Badji INSIDE the keeper's box, sending the forward hard to the turf, resulting in a penalty kick for Acosta. And the MVP hopeful drove it into the back of the net for the draw.
Record points?
Cincinnati has a chance at securing the record for the most points scored in the regular season. Right now with five games remaining, they have accumulated 59 points. With five games remaining, assuming they win all of them, they will eclipse the record set by New England in 2021 with 73 points. 
September has been tough for Cincinnati with a loss to Orlando to open the fall month and two back to back draws with Philadelphia and Montreal. Their next three games are all winnable with their opponents quite far behind in the playoff mix. 
The last two matches are Miami, most likely without Messi, who is injured, and Atlanta, who are fighting for their playoff lives. To give you perspective, a study found that an MLS team needs roughly 48 points to make the last playoff spot. Miami would need to win out just to hit 46 points and hope for chaos!
It's been a good week for the Orange and Blue. Here's hoping that magic continues for the remaining slate of matches!
Tonight's game
The match against Charlotte is a 7:30 home affair. Hope to see you all downtown. If you are busy, then just open Apple TV+ and catch the action!
The last time these two met was a wild contest that ended in a 2-2 draw back on July 8th.
Jair Marrufo is the referee for tonight's match. Not Ted Unkel. Whew!
Cincinnati Soccer Talk
If you are into soccer south of Columbus, then cincinnatisoccertalk.com should be bookmarked on your device! They do a fantastic job of covering the Orange and Blue. 
Follow them on social media.
Twixxer: @cincysoccertalk
Instagram: #cincinnatisoccertalk

NEO Sports Insiders Newsletter
Sign up to receive our NEOSI newsletter, and keep up to date with all the latest Cleveland sports news.