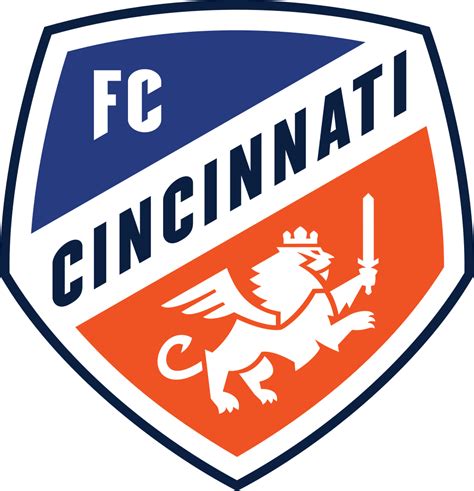 FC Cincinnati (FCC) needed this win to right the ship!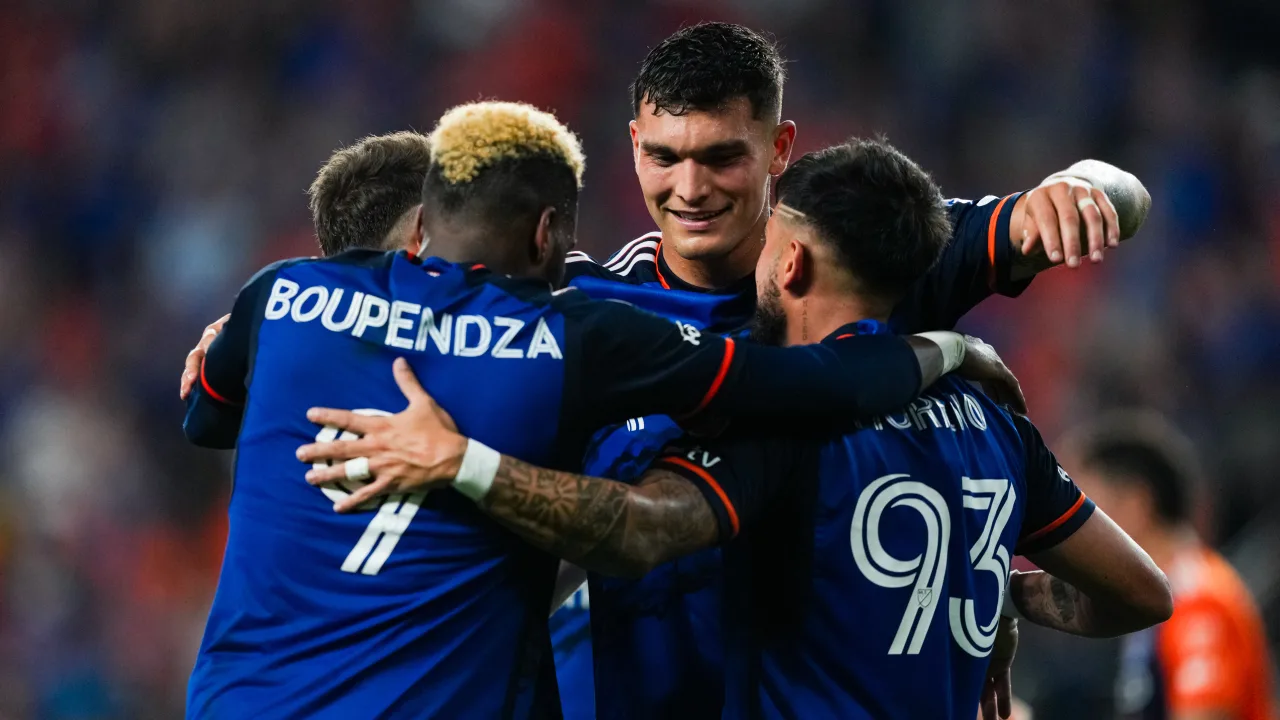 Courtesy of FCC team homepage.
From their agonizing loss to Inter Miami and Lionel Messi's heroics a scant two weeks ago and their 3-0 loss to their rivals, The Crew, in #HellIsReal rematch, it was imperative that Cincy win at home in TQL Stadium last night.
By defeating NYCFC 3-0, Cincinnati solidified their first place hold not only in the Eastern conference but in the quest for the Supporter's Shield. Goals by Aaron Boupendza, Junior Moreno, and Cincy-born, Nick Hagglund, made the fan's drive home a fun one.
FCC is still undefeated at home with an amazing 12 wins and only one draw. Their 54 points is at the moment 11 clear of Philadelphia, who sit in second.
NYCFC was hoping to get back into the playoff race, but this defeat and Inter Miami and Lionel Messi's win last night hurt their chances. And coach Nick Cushing might find he's out of a job Monday morning!
Over the next month of the season, FCC has three away matches. With solid showings there, they could lock up the playoffs for their first time ever and be closer to their first or (shock) second trophy here in 2023!
FCC Story Line
Taking the pitch for #CINvNYC. pic.twitter.com/O8Ac1phrIo

— FC Cincinnati (@fccincinnati) August 26, 2023
FCC coach Pat Noonan trotted out Bret Halsey for his first start after a great showing against Miami earlier in the week. Halsey's work with Cincy's MLS Next Pro side has been fantastic and worth the call up and start.
Cushing's lineups have been tough with injuries all throughout the season. Here's how they stacked up last night.
EL ONCE 📋 #ForTheCity pic.twitter.com/ioHheSexws

— New York City Football Club (@NYCFC) August 26, 2023
After the crushing defeat to Messi and Miami Wednesday evening, the Orange and Blue needed to regroup and get three points. There was frustration from the club that Noonan addressed after Wednesday's match.
🗣Pat Noonan (Cincinnati Coach) :

"The loss really hurts..The players deserved more. We played well for a large part of the game but then Messi came up with moments of magic to assist both goals for a comeback. We couldn't do more than we did"#CINvMIA #OpenCup pic.twitter.com/wtILuO01nj

— PSG Chief (@psg_chief) August 24, 2023
Boup, there it is!
Aaron Boupendza, the Gabon-born striker, was signed this summer to replace the departed Brenner Souza da Silva. Coming in as a sub in his first FCC match two days after his signing, he scored in a 3-1 win over Nashville. But in every other start from MLS, to League Cup to US Open Cup, he has been stymied. The missed opportunities were a distant memory when he headed in a rebound in the first moments of the game.
BOUP THERE IT IS! pic.twitter.com/9pl8ibWjZr

— FC Cincinnati (@fccincinnati) August 26, 2023
Luciano Acosta found himself with the ball and three defenders on. He made a short pass to Halsey on the left who nearly scored his first goal for the club as NYCFC goalkeeper, Luis Berraza, dove to make a great save. But the ball popped up to a wide open Boupendza and he headed it home.
Just two minutes later, NYCFC had a good shot that went just wide of Roman Celentano's goal.
Boup, as he is affectionately known by the Cincy fans, intercepted a weak pass and nearly made it a brace in the 38' as his left-footed effort went just wide left!
NYCFC nearly tied it up with a late first half attempt that had Celentano fooled and skipped just wide.
Moreno from Acosta!
Junior Moreno had a strong start to the 2023 MLS season. He assisted in game one. Two goals in the second game against Chicago. Playing alongside Acosta, the Venezuelan midfielder should have plenty of opportunities for scoring or assists, right? Nope!
Except for a goal in the first installment of #HellIsReal, he has been goal-less and assist-less. Moreno is Cincinnati's best passer in terms of accuracy. He runs hard to attack and to defend. He leads by example. But the Columbus loss last Sunday showed one area he needs to improve in. Namely, aggressiveness. 
Last night, he had that in his goal.
Flex on 'em, @JrMoreno8. 💪 pic.twitter.com/kTcgUNQfm1

— FC Cincinnati (@fccincinnati) August 27, 2023
Vazquez found his foot on the loose ball and it found Moreno. Seeing Acosta streak down the left flank, the aggressive pass into the attacking area from Junior was perfect. With the NYCFC defense chasing Acosta, Moreno filled in the open space behind. Acosta flew into the box, trying for a goal. As he attempted a step over, he appeared to just toe it back to his midfield partner and Moreno deposited "the biscuit in the basket!" (Sorry…hockey reference there!)
Hometown kid's goal!
From there it was just all Cincinnati. NYCFC did have two strong attempts shortly after, but nothing materialized. But in the 59' the hometown fans went bonkers for the hometown kid!
Here's a great view of the Hagglund goal off a corner!
@fccincinnati hometown hero @Nickismyname Hagglund scores on a corner!#CINvNYC #FCCincy

(If you take enough videos of corner kicks, eventually a few pan out!) pic.twitter.com/djau9C4VI4

— Sonya Tang Girdwood 鄧 智佳, MD, PhD (@STangGirdwood) August 27, 2023
FCC took a corner which they decided to keep short. Acosta lifted a ball beyond the mass of bodies in front of the goal and Hagglund headed it home. In many ways this was sweet for Nick since his penalty kick was saved in the US Open Cup against Miami Wednesday which ended Cincinnati's run in that competition.
Noonan on Nick
After Saturday's win, Noonan mentioned Nick in his postgame presser.
"When you're around that guy (Hagglund) every day, you expect a performance and a strong response because he's not going to let Wednesday and one moment turn into a stretch where he's going to put his head down…That's just not Nick. So, really pleased that he could contribute not only in how he defends the game and how he defends the box, but getting himself a goal off that set piece."
It has been a brutal week for the club, but the win allows them to stay focused and play for their final two trophies!
Coming up for the Orange and Blue
FCC travel to Atlanta Wednesday for a match against a playoff contender, Atlanta United. Thiago Almada, a transfer from Dutch powerhouse, Ajax, has sparked the Georgia team recently. Cincy's back line needs to be prepared for this young Argentina #10, just like they prepared for Miami's older Argentina #10, Messi!
Then, Labor Day weekend should be a party in the Queen City as fourth place Orlando arrives for another playoff preview potential! 
Stay well, everyone, and make sure you give yourself some "added time" to your weekend!

NEO Sports Insiders Newsletter
Sign up to receive our NEOSI newsletter, and keep up to date with all the latest Cleveland sports news.