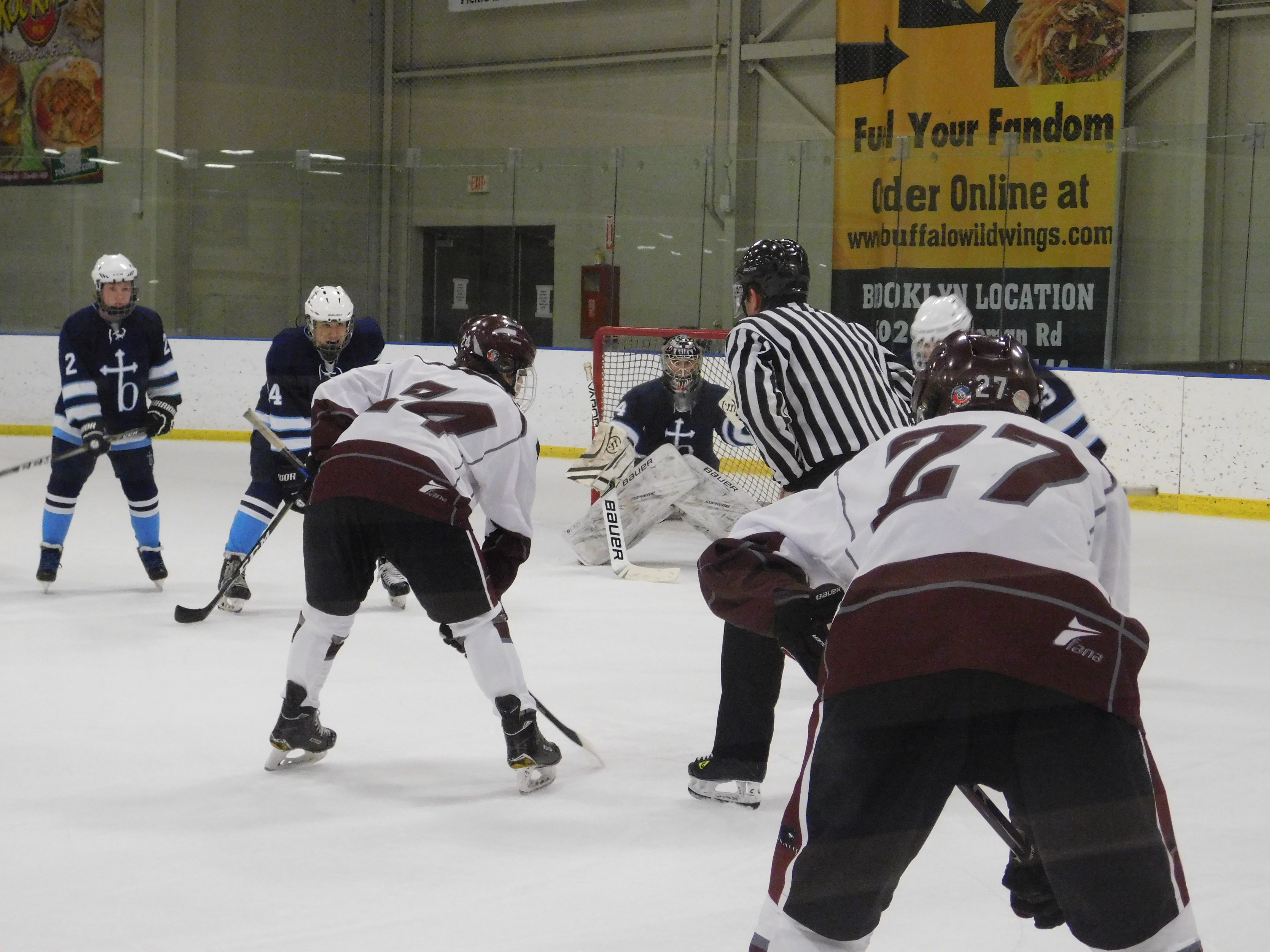 BROOKLYN, OHIO –The Rocky River Pirates got off to a fast start in their Baron Cup I matchup with the Benedictine Bengals Thursday, scoring three goals in the first seven minutes and skating to a 7-1 win.
The victory for the Pirates moves them to a second-round matchup Saturday night with the winner of the final game Thursday night between Kenston and Strongsville.
River entered the Baron Cup I tourney as the number two-seed.
Pirates forward Hayden Weaver led the way for River with a pair of goals, including the first goal of the game with 12:35 to play in the first to quickly put River in the lead.
Nolan Weaver scored just 63 seconds later making it a 2-0 affair, and River was off and running. They outshot the Bengals in the win 34-15.
Seven different Pirates scored in the win, Ethan Routenberg made it a 3-0 Pirates lead with 8:02 left in the opening period.
River pushed two more goals across in the second period, as Hayden Weaver scored his second of the evening, and then Luke Witzigreuter scored to make it a 5-0 Pirate lead.
The Bengals finally got on the board with 5:47 to play in the second, as Matt Carson found the back of the net, Andrew Schiffer and Michael Wilk each got an assist to cut the Pirate lead to 5-1.
That's as close as the Bengals would get, as Luke Mallett and Danny Asmareach scored in the third for the Pirates to close out the scoring at 7-1.
Ethan Mylett earned the win in net for the Pirates, stopping 15 of 16 Bengals shots.
Tristan Cotter on the other side for the Bengals made 34 saves on 41 Pirates shots.
Check out the Photos Below of the Action Between Rocky River and Benedictine!