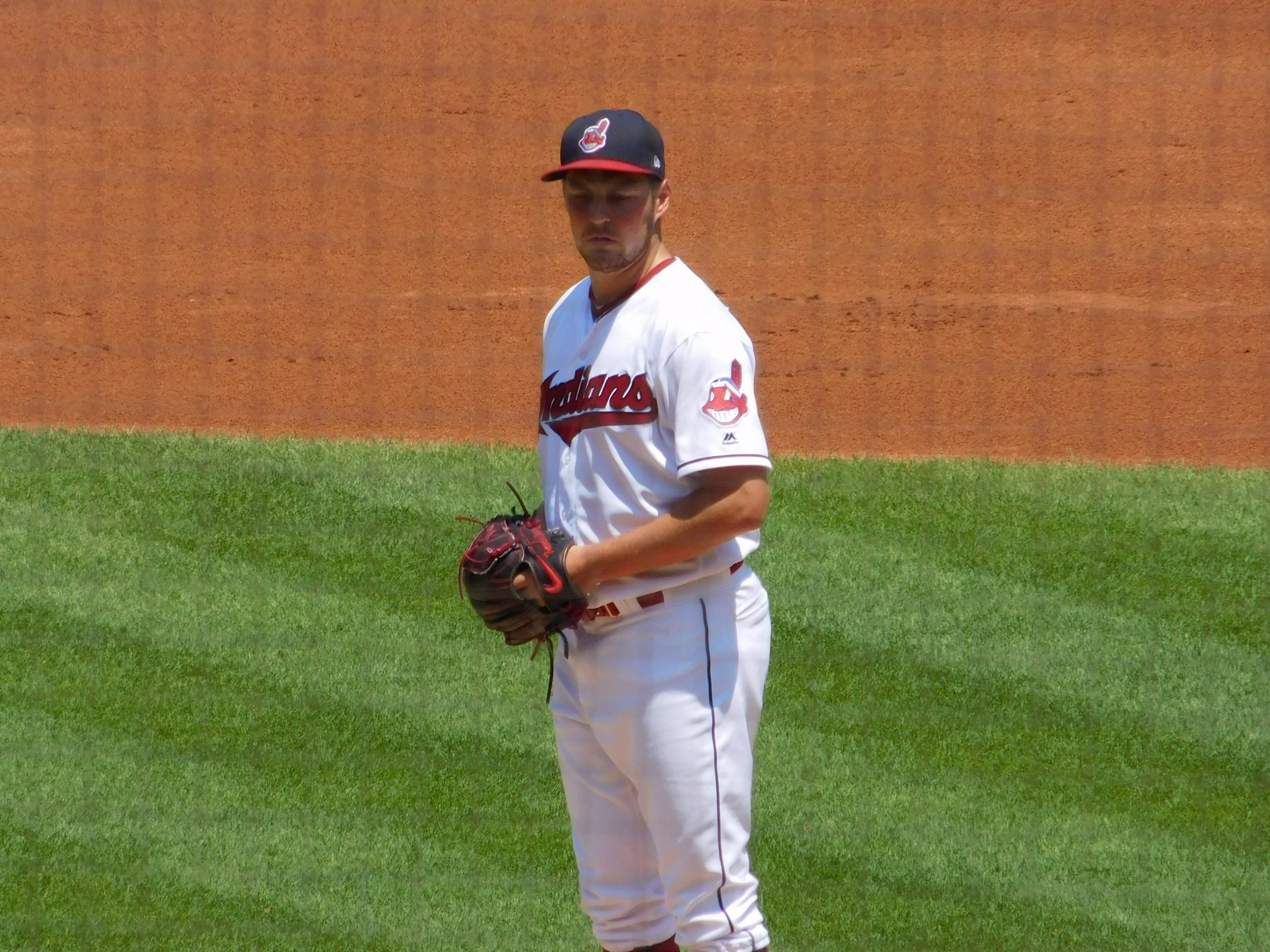 CLEVELAND– Indians starting pitcher Trevor Bauer took to Twitter on Monday to issue an apology to ESPN.
If you haven't been following along, there has been no shortage of controversy surrounding Bauer and a fake report about his health over the last few days. On Saturday, the Indians announced he will miss four to six weeks with a stress fracture in his right fibula. Michael Baumann, a reporter from The Ringer, put up a joke tweet about Bauer seeking "alternative methods" to return to the field faster:
Trevor Bauer says that the doctors' timeline for his return is based on outdated mainstream medicine and he's begun a course of blood transfusions and colloidal silver to rid his body of CIA nanites. He anticipates missing two starts, three tops.

— Michael Baumann (@MJ_Baumann) August 17, 2018
That tongue-in-cheek tweet was picked up by MLB Network, only without the irony.
Bauer fired back at the network and the report via Twitter, and also believed that ESPN had broadcast the tweet as well. He requested a retraction from both networks. However, in a Twitter video posted prior to Cleveland's game against Boston on Monday night, Bauer apologized to ESPN after they searched their records for any sign of the fake tweet and came up with nothing. Below is what he said in full and the accompanying video:
"Two days ago a fake tweet surfaced regarding my recovery timetable and process," Bauer says in the video. "It was brought to my attention by friends and followers on Twitter that the tweet was aired on MLB Network and ESPN and wrongly attributed to me. Over the last two days, ESPN has diligently searched their records and broadcasts for any sign of the fake tweet and has found nothing.
"So it appears the information I was given and what I believe to have seen was wrong, and ESPN never aired the fake tweet. As spreading misinformation that damages people's reputations is what I was originally angry about, I wanted to set the record straight and apologize to ESPN for wrongly accusing them of broadcasting this misinformation."
Dear @espn pic.twitter.com/SPyzR5oU1X

— Trevor Bauer (@BauerOutage) August 20, 2018

NEO Sports Insiders Newsletter
Sign up to receive our NEOSI newsletter, and keep up to date with all the latest Cleveland sports news.