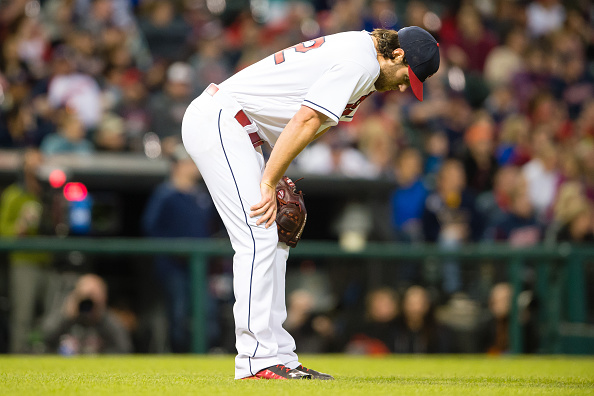 CLEVELAND, Ohio – It was an action packed weekend in Northeast Ohio sports. Here are a few of the items that caught our attention the most.
Cavs take game one against Detroit on Sunday afternoon. – If the Pistons were an 8 seed, someone forgot to tell them as they came out and took it right at the Cavaliers, giving Cleveland all they could handle. The Pistons, not known for 3-point shooting, made 10 of 16 in the first half and finished 15 of 29 The Piston held a 58 – 53 lead at half time, and even led by 7 points minutes into the fourth quarter as the upset loomed and Cleveland fans got nervous in their seats. The Cavaliers would finally wake up long enough to go on a run of their own capped off by several three pointers from the red hot Kevin Love to battle back and tie the game late in the fourth quarter. The game remained tied at 88 with a little over 6 minutes to go before Kevin Love and Kyrie Irving once again took over and helped the Cavs go on another run.
The Cavaliers would hold on for the 106 – 101 victory and take game one of the series in a nail biter. The come from behind victory was helped out by two players who were hurt in the playoffs last year as Irving scored 31 points in his first playoff game since being injured last year in the NBA Finals and Love, who was knocked out in the first round by an injury a year ago, added 28 points. Love was on fire from behind the arc, hitting on 4 of his attempts. James was his usual dominant self scoring 22 points and adding 11 rebounds with 6 assists. James has been in the playoffs 14 of his 16 years in the NBA, and for the 14th straight season helped his team win game one of the opening round.
Indians drop 2 out of 3 against the Mets –
A rough weekend for the Tribe as they dropped 2 of 3 at Progressive Field to the New York Mets. A 2 run HR called back by Carlos Santana on Friday night cost them, as did some costly errors and lack of run support on Sunday for Kluber. They did prove on Saturday however how good they can be when all elements of their game come together as they handled one of the best pitches in the game in Matt Harvey. One sour note from the Saturday win was another terrible outing from Bryan Shaw out of the pen, he will need to turn it around quickly, or a stint on the DL to cool off may be in his future.
A look ahead
– The Cavs play again Wednesday night at home in Game Two against Detroit.
– The Indians welcome Seattle into town for a 3 game set that starts tomorrow, and then they are off to Detroit for the weekend.
– The Lake Erie Monsters begin their playoff run this weekend as well.
– The Medina Bee's High School Varsity will play 6 games in 6 days, complete with a double header Saturday at Buckeye.
– WWE fans, Total Divas season finale is on Tuesday night and should reveal just how serious the neck injury of Nikki Bella really is.
– Browns fans, we are two weeks away from the draft? Less than two weeks actually. Getting nervous?
You can follow Vince McKee on twitter at VinceTheAuthor

NEO Sports Insiders Newsletter
Sign up to receive our NEOSI newsletter, and keep up to date with all the latest Cleveland sports news.