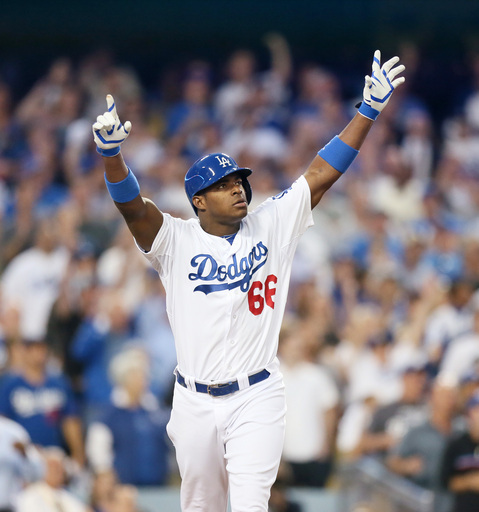 5. WHERE ELSE ARE YOU GOING TO FIND A CLEAN-UP HITTER?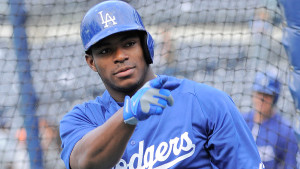 I'm sorry, but clean-up hitters don't grow on trees. If you're lucky enough to have one in your farm system, you're one of a select few teams in MLB. Otherwise, there are two options: PAY A BOATLOAD OF MONEY, or TRADE SOMETHING OF VALUE.
Nothing about my reasoning to trade Carrasco or Salazar is a knock on either of those two pitchers. They are great. If I had to choose, I would trade Salazar because of his propensity to give up the long-ball, but he's still a very good pitcher.
The problem is to get something of value, you have to give up something of value. Maybe I'm the only person in town who was bored watching the Indians leave two runners on base in scoring position every night and talking about how great Salazar or Carrasco pitched, but the Indians losing 2-1. Were those games fun to watch? Did they end up leading to a playoff-berth?
Ask the New York Mets how their season went until July, when they traded for a controversial power hitting outfielder, Yoennis Cespedes.
The Mets were in basically the exact same position as the Tribe before that trade, and it was one of the biggest reasons why the made a run to reach the World Series.
Cespedes is obviously a bit better than Puig, but he has his off the field issues, as well. There's a reason he was traded from Oakland to Boston to Detroit to New York in a two-year time-frame. But he helped the team win.
Right now, Puig is not that level of player, but I wouldn't rule out the possibility that Puig has a monster year, and is on par with some of the best outfielders in the game.
It's clear the Tribe doesn't want to spend money on a power hitter. That's why they signed Napoli and Davis.
That's the beauty of Puig's contract. It's affordable for the Tribe and it guarantees he will be under team control for at least three seasons starting in 2016.
The other factor that leads me to believe this works out great for the Tribe is because it's not every day a team is willing to part with a star player like the Dodgers are.
This could be a situation where half a season from now, we're looking at an All-Star outfielder and thinking, "man what were the Dodgers thinking to get rid of this guy?"
They are so fed up with his behavior that it could turn into a steal of a trade. There may be no better time than now to make the move.
Because if Puig figures it out, he has the talent and proven MLB track-record to be a game-changing player.
All of the circumstances are in place for Cleveland to be a successful team for him to land.
The offense has some nice pieces with Kipnis, Lindor, Brantley, a few solid players spread throughout, like Napoli, Gomes, Chisenhall and Santana. Plus the future prospects of Zimmer and Frazier coming in the next couple seasons.
The pitching staff would still be one of the better rotations in the league with Kluber, Carrasco/Salazar, Bauer, Tomlin, and Anderson.
It is a relatively young team, with all of the key players signed to long-term deals.
And a manager who has done it before, winning multiple World Series Titles, with a cast full of characters.
If you're that in love with Carrasco and Salazar that you don't want to gamble on Puig, there's plenty of sense in that. But don't complain if the offense continues to strand runners on base while those two finish on the short end of 3-2 losses every other time they go out.

NEO Sports Insiders Newsletter
Sign up to receive our NEOSI newsletter, and keep up to date with all the latest Cleveland sports news.