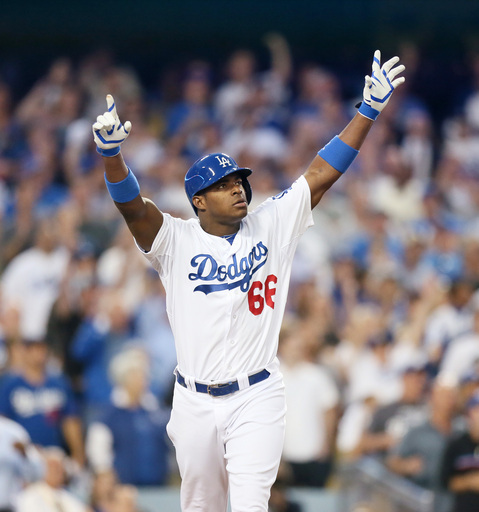 2. Trading Salazar or Carrasco Does Not Mean The Rotation is Weak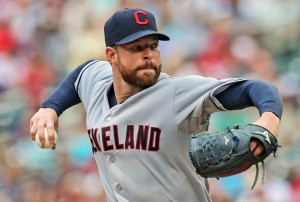 In order to get something of value, you have to trade something of value. The most sensible trades for both teams are when each team trades from a position of strength to bolster a position of weakness. The Dodgers happen to have a strong lineup, but not a very deep starting pitching staff, and it only got worse when Zach Greinke signed with the Arizona Diamondbacks.
We already went over the Indians' weakness, their offense in the last page, but let's look at how strong their pitching staff would be, even if it meant having to take away Carrasco or Salazar.
Obviously, you would prefer to hang on to Carrasco if you had to choose between the two. But here is what the roation would look like without one of those two hard-throwing right handers.
1. Kluber
2. Carrasco/Salazar
3. Trevor Bauer
4. Josh Tomlin
5. Cody Anderson
Does the rotation take a hit? Absolutely. Are you scared and nervous with Tomlin or Anderson on the mound, the way that Minnesota, Detroit, and the White Sox were in 2015 when their bottom of the rotation guys took the mound? Absolutely not.
Tomlin had a comeback year in 2015, going 7-2 with a 3.02 E.R.A. That would be good enough to be a number three guy in a lot of rotations throughout MLB. He just turned 31, and pitched two complete games in only ten starts.
Anderson was one of the best surprises for the Tribe in 2015. The 25-year-old went 7-3 with a 3.05 E.R.A. in 15 starts in his rookie season. He was practically un-hittable his first 5 starts, had a rough patch for three starts (some of which may have been due to a nagging injury,) and the Tribe won six of the last seven games he started, as Anderson was 5-0 in the month of September with a 1.38 E.R.A.
That could be your number five man in the rotation.
Maybe the biggest wild card of the rotation is Bauer. Bauer has shown potential to be an ace, but hasn't quite put it together. He gets visibly frustrated on the mound and expresses those emotions after poor performances, but he's still so early in his career that it is far too early to count him out from reaching that ace potential.
Bauer went 11-12 with a 4.55 E.R.A. in 2015. Most teams would call that a solid season. He struck out 170 hitters in 176 innings. The problem with Bauer was inconsistency, but he'll be 25 at the start of the 2016 season and for a guy who is really a student of the game like him, there's no doubt he'll be spending this offseason and Spring Training perfecting his craft and looking for areas to improve.
By the way… You still have Kluber. As in, the 2014 Cy Young. Most teams would kill to have a Cy Young-winner in their roation.
If Salazar or Carrasco have to be dealt in order to add a power bat, the rotation is still in good hands with the remaining five starters.
(Continue to next page)

NEO Sports Insiders Newsletter
Sign up to receive our NEOSI newsletter, and keep up to date with all the latest Cleveland sports news.