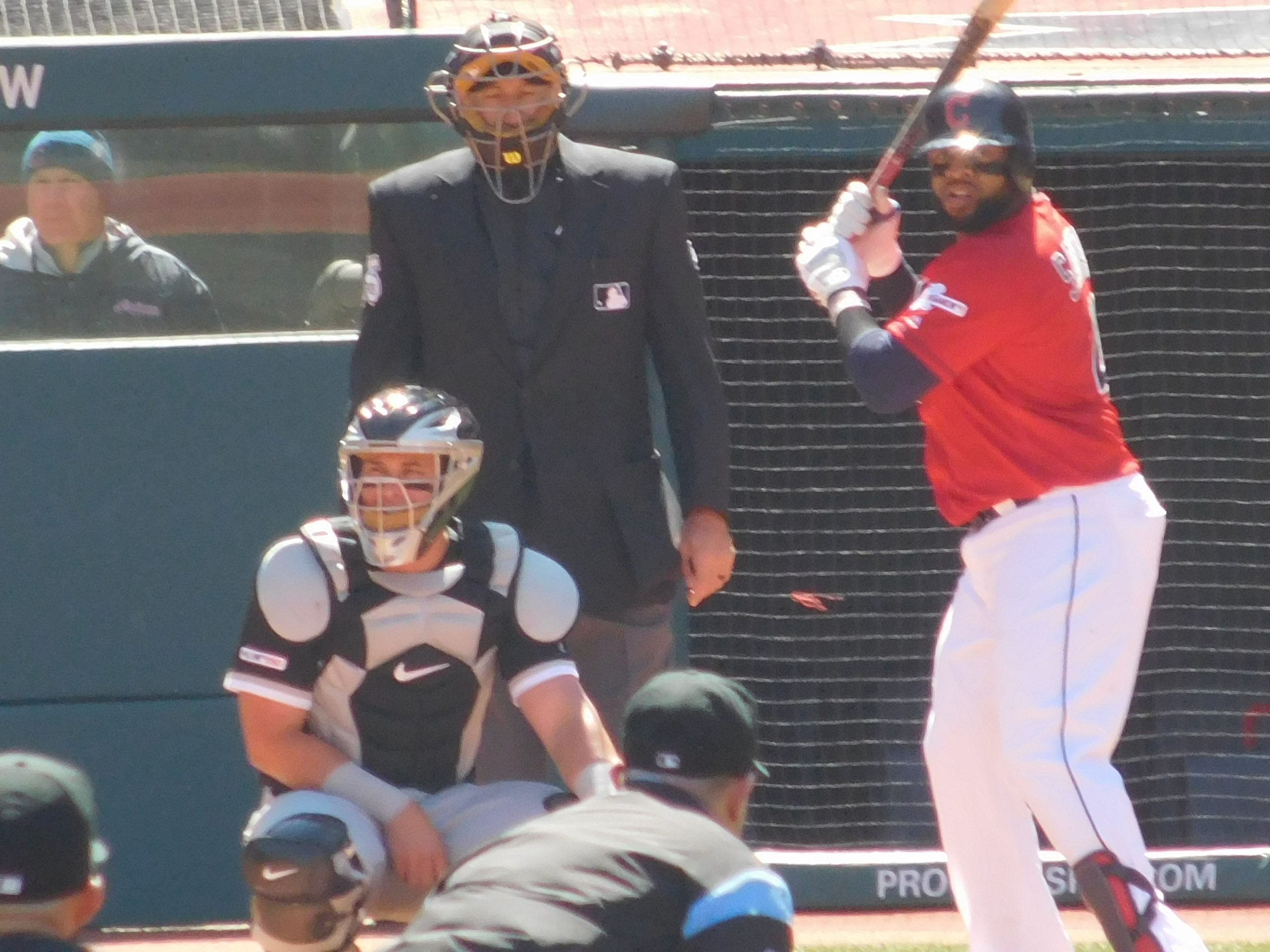 The second half of the MLB season is just one day away and the Cleveland Indians will be 5.5 games behind the AL Central leader, Minnesota Twins. The Indians will face the Twins this weekend to kick start the second half of the season. This team has changed drastically in my opinion since the last time Cleveland and Minnesota faced off.
The Indians can close the gap this weekend while facing the Twins or Minnesota can inch away once again.
I'm going to give you three reasons that the Indians will win the AL Central which will hopefully give you a better outlook on a team that was heavily criticized in the first half.
3.) Emerging Stars
Carlos Gonzalez, Hanley Ramirez, and Leonys Martin all are no longer with the Indians. IF the Indians retained all the players mentioned above, who knows if Oscar Mercado or Bobby Bradley would even have a spot on the roster.
Mercado has fit in nicely at the two spot in the lineup with an average of .281, 11 doubles, 6 stolen bases, 4 homers, and 17 RBIs
Roberto Perez has proved what he can do as an everyday starting catcher, putting up better numbers than Yan Gomes is in Washington.
Perez is hitting .256, 5 doubles, 16 home runs, 36 RBIs, but has struck out 67 times throughout 63 games.
Gomes is batting .211, with 7 doubles, 3 home runs, 20 RBIs, 44 strikeouts in 55 games.
Many fans were upset when Cleveland traded away Yan but it doesn't look like a terrible move. Another move many strongly disliked was trading Edwin Encarnacion to Seattle, although Yandy Diaz is having a heck of a season in Tampa Bay losing Edwin you are only missing on the homers, not a spectacular hitter. Plus in return, the Indians received 2019 starting first baseman for the AL All-Stars, Carlos Santana.
If you dive into the stats Edwin is hitting .216, 9 doubles, 25 homers, 56 RBIs and 78 strikeouts in 81 total games and is now a member of the Yankees.
Jake Bauers who Cleveland received from the Rays is hitting .245, 11 doubles, 11 homers, 36 RBIs but has struck out two times more than Encarnacion with 80 throughout 82 games.
Santana not only made his first all-star appearance but has hit .297, 17 doubles, 19 homers, 52 RBIs, struck out 56 times in 87 games. Santana previously didn't get hot until the second half which can make for a historic season for the first baseman.
Yandy is hitting .277, 18 doubles, 11 home runs, 32 RBIs, and has struck out 50 times throughout 67 games.

NEO Sports Insiders Newsletter
Sign up to receive our NEOSI newsletter, and keep up to date with all the latest Cleveland sports news.