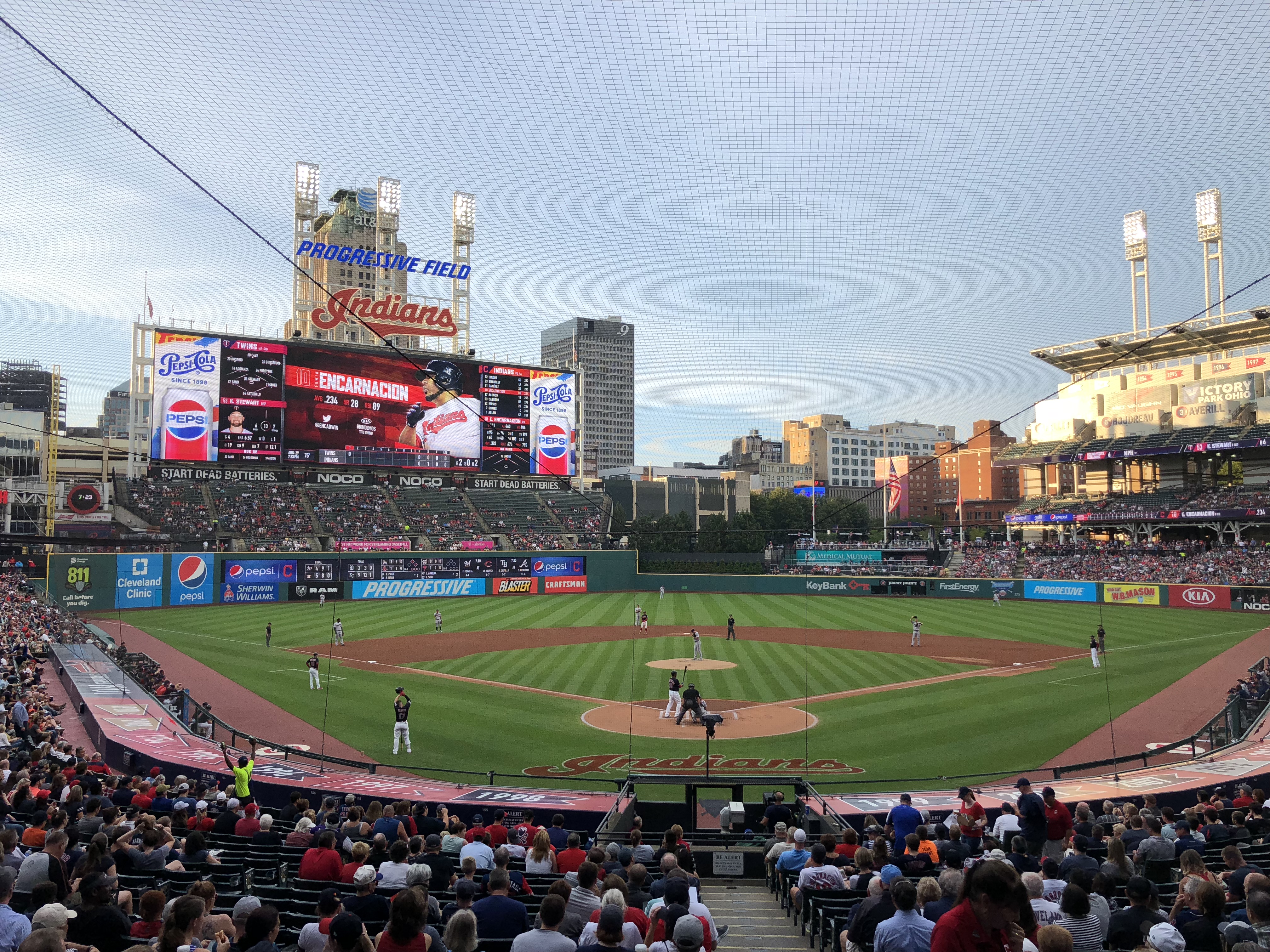 After ending the first half red-hot with a six-game win streak, the Indians second half begins tonight in front of what should be a solid crowd at Progressive Field against the first-place Minnesota Twins.
The Tribe sits at 50-38, 12 games over .500, and are playing their best baseball after a month of May that nearly put the team behind the 8-ball for good.
The offense is coming around, the bullpen has been good all season, and the starting pitching is starting to get healthy.
As they enter this 10-game homestand the team is 5.5 back of the Twins, and these three games will for sure set the tone for the rest of the season.
With all three you're down 2.5. On the other hand drop three you are right back to 8.5.
The Indians will go with Mike Clevinger for game one of the three-game set, he's 2-2 with 4.44 ERA, and wants to put together a better, more healthy second half.
Minnesota will throw out Kyle Gibson, who is 8-4 with 4.09 ERA for the Twins.
Progressive Field will be the place to be this weekend, make sure you get your tickets now.
Here's the starting nine for the Indians:
1. SS Francisco Lindor (S)
2. CF Oscar Mercado (R)
3. 1B Carlos Santana (S)
4. 2B Jason Kipnis (L)
5. 3B Jose Ramirez (S)
6. DH Bobby Bradley (L)
7. LF Jake Bauers (L)
8. C Roberto Perez (R)
9. RF Tyler Naquin (L)
And Minnesota's starting lineup:
Kepler (L) RF
Polanco (B) SS
Cruz (R) DH
Gonzalez (B) LF
Garver (R) C
Arraez (L) 2B
Sanó (R) 3B
Adrianza (B) 1B
Buxton (R) CF