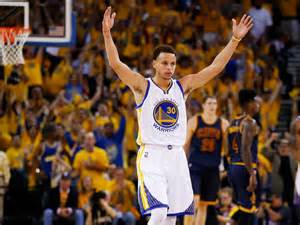 Welcome to the fifth edition of "The Write Down Euclid 2015-2016 NBA Mid-Season Rankings and Awards." We have already gone through the top ten centers, power forwards, small forwards, and shooting guards.
Tonight we rank the point guards. Please note that our rankings are a reflection of the production of the 2015-2016 season only. So Cavs fans, I might as well burst your bubble now. Kyrie Irving will not qualify because he has only played 21 games out of 47 so far this season. At the end of the season we'll include him in the final rankings of the season, assuming he stays healthy.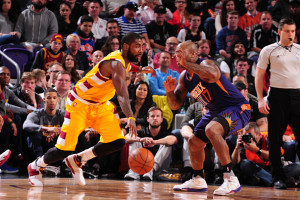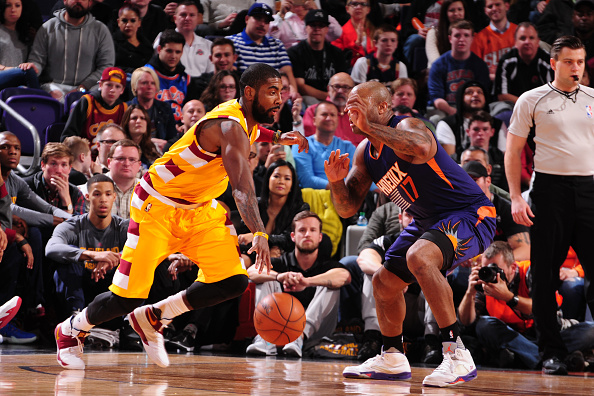 To see what players qualify as point guards, please refer to this list.
Let's get it started.
Just Missed the Cut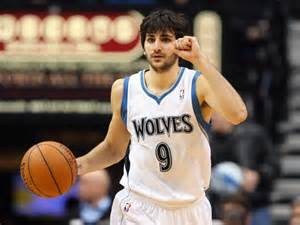 Ricky Rubio : Minnesota Timberwolves
Rubio is the ultimate "pass-first" point guard. He's fifth in the NBA in assists, averaging 8.6 per game. He is also third in the NBA in steals, averaging 2.3 per game. Rubio also has the second-best assist-to-turnover ratio in the NBA, at 3.79 per game.
So why isn't he a top ten point guard? In short, he can't shoot. Or score. Rubio is averaging 9.4 points per game, shooting 35 percent from the field. It would be one thing if he just wasn't a good jump shooter, but could drive to the basket and convert buckets, but although his assists and steals are great, he is 37th in scoring among point guards who qualify to be ranked. It also does not help that he plays on a Timberwolves team that looks to be promising down the road, but right now is one of the worst teams in the NBA.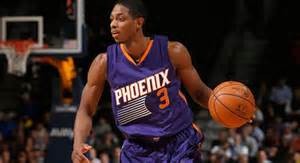 Brandon Knight : Phoenix Suns
If Knight would have stayed healthy, he might have cracked the top ten, but he has been sidelined for six straight games and it is still uncertain when he will return. There is a possibility that Phoenix shuts him down because the season is already in the tank.
Despite those circumstances, Knight was having an impressive season prior to the injury, playing in 42 games, averaging 19.7 points per game. He is currently ranked seventh among point guards in scoring. If he comes back and plays a significant amount of games in the remainder of the season, he could climb up into our top ten rankings, but for now we have him missing the cut. Still felt he deserved to be mentioned at least.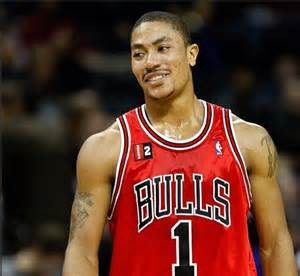 Derrick Rose : Chicago Bulls
Speaking of injuries, the former-MVP is nowhere near his old self and has not been for some time now. But Rose has the potential to get hot and be a game-changing player at times. Rose has been relatively healthy this season compared to the past few years, playing in all but six games in the 2015-2016 campaign so far.
What's interesting is that when Rose does not play, the Bulls are 5-1. When he is on the court, Chicago is 21-20. So why did we even mention him? Well, he's averaging 15.4 points and 4.5 assists per game, which is not eye-popping. But he has scored 20 or more points ten times this season and is a valuable part of a Bulls team in contention in the Eastern Conference. Come playoff time, if Rose is healthy, the Bulls have a chance to go deep into the month of May.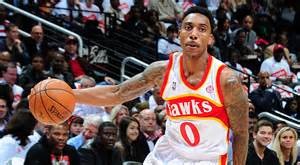 Jeff Teague : Atlanta Hawks
It's been somewhat of a down season for Teague, whose scoring and assists are slightly down from the previous two seasons. He is averaging 15 points and 5.5 assists per game in 2015-2016. It's important to note, however, that the Hawks are 28-22, currently tied for third-best record in the East. And Teague is the floor general.
Although his scoring and assists are down, Teague has improved his three-point shooting up from 32 percent in 2013-2014 to 34 percent last season, to 40 percent this season. So it might not be volume, but it's efficiency that keeps Teague in the conversation of better point guards in the league, and you can't argue with the results of 28-22. It's also worth noting that when Teague did not play, the Hawks went 1-2.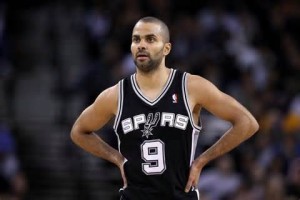 Tony Parker : San Antonio Spurs
Parker is at a stage of his career where he does not have to do too much. And he is in a perfect situation with all the great pieces around him. Parker is averaging 12.4 points and 5 assists per game, but is an integral part of the Spurs' success this season.
He is one of the most efficient point guards in the entire league, shooting 52 percent from the field which leads all point guards. He also has the eighth-best assist-to-turnover ratio among point guards, at 3.1 per game. If you only count starting point guards, Parker is sixth on that list in assists-to-turnovers. Something else to keep into account is that he has only missed four games this season, and the Spurs are 36-8 when he plays, 40-8 overall, and he is the quarterback of the offense.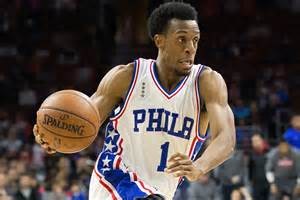 Ish Smith : Philadelphia 76ers
Here's someone no one expected to be in this conversation at the start of the season. Ish. Upon first glance, his numbers don't jump out at you, but the impact he has made wherever he has played this season is noticeable. Especially since he was traded to Philadelphia.
Smith averages 11.6 points and 6.6 assists per game. He is seventh among point guards in assists and has the fifth-best assist-to-turnover ratio among starting point guards. When he was traded from New Orleans to Philadelphia, the Sixers were 1-30. Since his arrival, Philadelphia has gone 6-11. There's not much else to point to aside from Smith that would be responsible for the turnaround. Philly has been a good fit for Smith, too, as he went from averaging 9 points and 6 assists in New Orleans to averaging 16 points and 8 assists after the trade. He has scored 20 or more points in 5 of his 17 games in Philly, he only did so once in 27 games in New Orleans.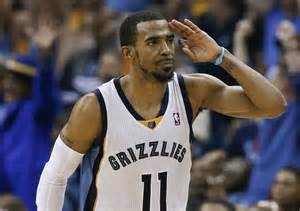 Mike Conley : Memphis Grizzlies
Conley never has been and never will be one of the flashier players in the league. That's what makes him such a perfect fit for Memphis, which is known for its grit and grind-it-out style.
2015-2016 has not been all great for Conley, who is averaging just 14.6 points per game, shooting a career-low 40 percent from the field. He's still averaging 6 assists per game and is one of the better defensive point guards in the league. The Grizzlies are 29-20, after starting the season 3-6. Conley has missed six games this season, and the Grizzlies went 4-2 in that stretch. So this is not one of his better seasons, but he is still worthy of being mentioned near the edge of the top ten. One area that Conley has not regressed is his assist-to-turnover ratio, which is the best in the entire NBA, at 4.23.
Those are the guys just on the cusp. Let's move into the top ten!

NEO Sports Insiders Newsletter
Sign up to receive our NEOSI newsletter, and keep up to date with all the latest Cleveland sports news.