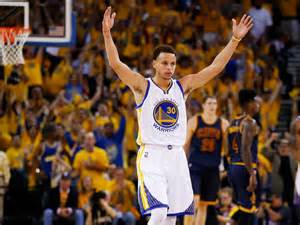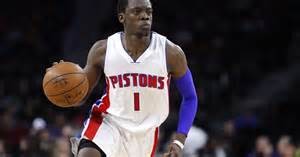 10. Reggie Jackson : Detroit Pistons
Jackson is averaging a career-high 19 points per game, which puts him ninth-most among point guards. He has been one of the most consistent point guards in the league all season, playing in all 49 games, scoring at least 20 points in 21 games. He has gone off for at least 30 points five times this season, with one game of 40 points.
His 6.3 assists per game is tenth-most among point guards. If there are two areas we'd like to see Jackson improve upon it is taking care of the ball, as his assist-to-turnover ratio is just 2.36 per game, and his defense, as he has proven to be one of the best offensive point guards in the league, but is not yet one of the better two-way players. Detroit has a great duo with Jackson and Drummond and some nice pieces to compliment them, the Pistons are not far away from being a top-tier team in the East.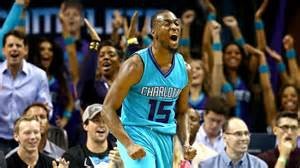 9. Kemba Walker : Charlotte Hornets
Kemba was relatively quiet during the first couple months of the season, but the Hornets made some noise in the Eastern Conference standings. And although the Hornets started to slip in the standings in the month of January, Walker exploded that month, averaging 22.5 points per game in that stretch. He scored 52 points on January 18 and 40 points on January 22. Walker scored 20 or more points in 10 of 17 games in the month of January.
He has 19 games of 20 or more points and six games of 30 or more points on the season. Walker is averaging 20.2 points per game, sixth-most among point guards. His 1.8 steals per game is seventh-most among point guards. He only averages 5 assists per game and needs to improve on his assist-to-turnover ratio, which currently is 2.24 per game.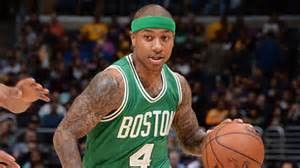 8. Isaiah Thomas : Boston Celtics
Thomas is one of the most dynamic players to watch in the entire league in 2015-2016. He has led the Celtics to a record of 28-22, tied for third-best in the Eastern Conference. Thomas was deservedly included as a reserve on the All-Star roster.
His 21.5 points per game is fourth-most among point guards. His 6.6 assists per game is tied for seventh at the position. He does have a tendency to turn the ball over, with an assist-to-turnover ratio right around the same as Jackson of the Pistons, but Thomas's ability to score inside and out makes him a nightmare to defend, as he has knocked down 100 three-pointers this season, which is fifth-most among point guards. Couple that with his great ball-handling, vision, and ability to make plays in traffic, he is quickly rising to the level of the players we are about to mention in this column.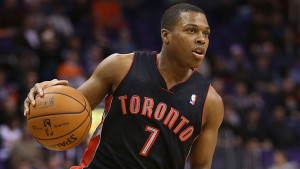 7. Kyle Lowry : Toronto Raptors
Maybe seventh is a bit of a slight to Lowry, who is starting in the All-Star Game, but there are so many great point guards in the league that this is where it starts to get very interesting in the rankings.
Lowry is averaging 20.7 points per game, fifth-most among point guards. He has knocked down 130 three-pointers, which is second among point guards and fifth in the entire NBA. He is second among point guards in steals, averaging 2.27 per game. His 6.2 assists per game puts him at 11th among point guards in that category, but Lowry is one half of the dynamic duo in Toronto whose 11-game win-streak finally came to an end, and the Raptors are the two-seed in the Eastern Conference with a record of 32-16.
So the question becomes would you rather have Lowry this season or the next three players I'm about to mention. The top three in our rankings seem to be pretty much no brainers. But 7-4 is where there are plenty of arguments to go around.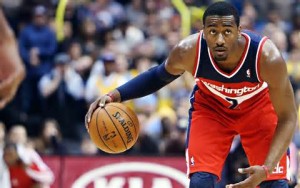 6. John Wall : Washington Wizards
The Wizards have been struggling this season, but you can't blame Wall for that. He is having an outstanding season, averaging 19.5 points, 9.8 assists, and 2.1 steals per game.
Wall is third in the entire NBA in assists, literally 0.1 out of second place in that category. He leads all point guards in blocks, averaging 0.8 per game, which isn't much, but for a point guard it's impressive. The debate between Wall and Lowry is almost like splitting hairs, and the fans chose to reward Lowry for the success he has been a big part of with his team, but personally I'd still take Wall over Lowry.
Now let's move to the top five!

NEO Sports Insiders Newsletter
Sign up to receive our NEOSI newsletter, and keep up to date with all the latest Cleveland sports news.