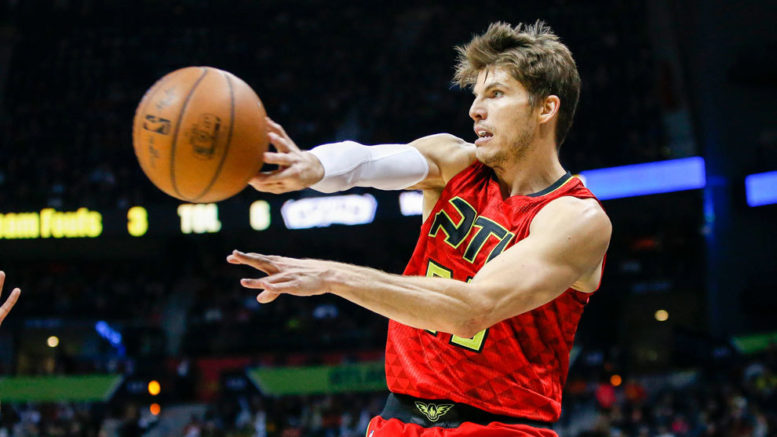 Mike Dunleavy has decided he will indeed report to the Atlanta Hawks following a trade from the Cavaliers over the weekend, NEO Sports Insiders has learned.
Dunleavy was sent to the Hawks with Mo Williams, a first-round draft pick and cash for swingman Kyle Korver.
Dunleavy did not report in a timely manner and initially sought a contract buyout. That held up Korver's chances to suit up for the Cavs.
The Cavs did not practice Monday, so Korver wasn't missing much.
Now, Korver is expected to at least be in uniform for the Cavs' game Tuesday at Utah. If not Tuesday, then almost certainly Wednesday at Portland.
Korver may not play in a game, however, until the Cavs visit Sacramento Friday. They then play at Golden State in a finals rematch on MLK Day.
Dunleavy was traded from Chicago to the defending champion Cavaliers in the offseason.
He told NEO Sports Insiders the deal "was like Christmas in July for me."
But at 36 years old and coming off back surgery, he struggled with his perimeter shot. Had he filled his role, the Cavs never would have made the deal for Korver.
They are hoping Korver, 35, can spot up next to LeBron James, Kyrie Irving and Kevin Love and drain two or more 3-pointers a game, spreading the floor and keeping opposing defenses honest.
It's a role the Cavs have needed since the injury to starting shooting guard J.R. Smith, out 10-14 weeks with a thumb injury.
Korver is likely to come off the bench, while first-year Cavs guard DeAndre Liggins starts, coach Tyronn Lue said.
Now that Korver is in place, the Cavs have turned their attention to obtaining a backup point guard, as the Dunleavy trade opened a roster spot.
The Cavs could also trade for another big man before the February deadline.