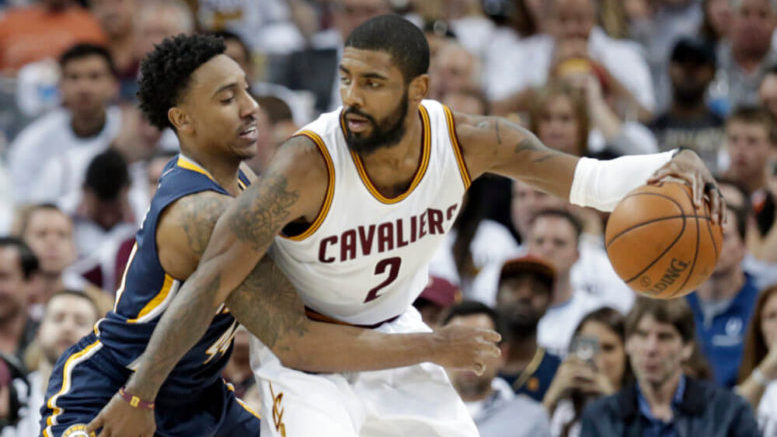 A quick overview of the Cavaliers' matchup with the Pacers in Game 3 of their first-round playoff series.
TIPOFF — 7 p.m. at Bankers Life Fieldhouse, Indianapolis.
BROADCAST — FOX Sports Ohio, TNT; WTAM 1100, 100.7 WMMS, 87.7 La Mega.
RECORDS — Cavs finished the regular season 51-31 and hold a 2-0 lead in the series; Indiana finished 42-40.
COACHES – Pacers' Nate McMillan has a 520-492 regular-season record. Cavs' Tyronn Lue has a 78-45 mark.
NOTEBOOK — This is where the Cavs can make a real statement and get back to normal. … A lot of folks seem to think the Cavs are ion the verge of a sweep (including Nelly). … I'm not so sure I agree. … It's hard to think that when the Cavs have been Team Bipolar lately, unable to hold fourth-quarter leads and just basically appearing out of sorts for at least 10 minutes every game. … There last really good game came nearly a month ago at Boston. LeBron James and the Cavs played like champions and made a statement. … It wouldn't hurt to do that again and erase any false hopes being dreamed up by Paul George and his Pacers. … As I've written plenty, the Cavs need to get the ball to Kevin Love a lot in this series. … The Pacers can't stop it. So I don't understand why the Cavs got away from it last game. … It sounds like J.R. Smith is a go. Smith sat out the second half of Game 2 with a hamstring injury. … Man, the Cavs need J.R. to get going. If not this round, then next. … It won't hurt if someone such as Iman Shumpert, Deron Williams or Channing Frye gets hot off the bench, too. … With Smith back, though, Shump could go back to sitting, as he did for all of Game 1 and half of Game 2. … Basically, in order to sweep, or at least win one of the next two in Indiana, someone outside of the Big Three needs to come alive. … The Cavs will don their navy jerseys for their first road playoff game of 2017.

NEO Sports Insiders Newsletter
Sign up to receive our NEOSI newsletter, and keep up to date with all the latest Cleveland sports news.