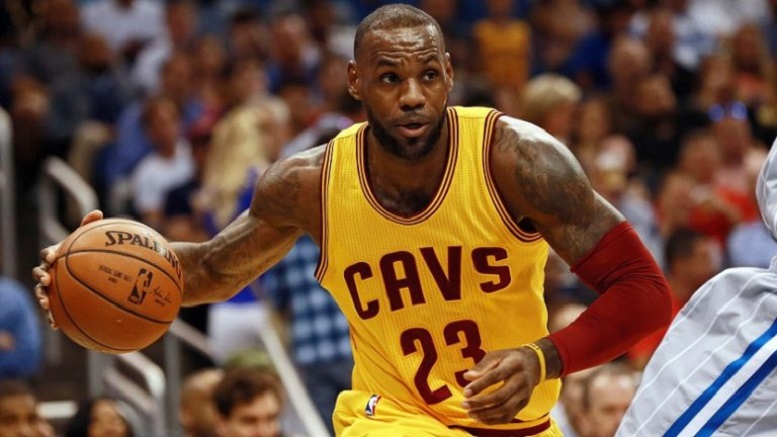 A quick overview of the Cavaliers' matchup with the Raptors in Game 1 of their second-round playoff series.
TIPOFF — 7 p.m. at Quicken Loans Arena.
BROADCAST — TNT; WTAM 1100, 100.7 WMMS, 87.7 La Mega.
RECORDS — Cavs finished the regular season 51-31; Toronto also finished 51-31.
COACHES – Raptors' Dwane Casey has a 314-284 regular-season record. Cavs' Tyronn Lue has a 78-45 mark.
NOTEBOOK — Well, if you're familiar with US betting sites, this is what everyone predicted. … Not that you need a gambling heart to know that the Cavaliers and Raptors were favored to get out of the first round. … Both teams just did it rather, well, unconventionally. … The Cavs, as you know, put together what may have been the ugliest sweep in NBA history. It was LeBron James going nuts, and everyone else just sort of going. Sometimes. Maybe. … And the Cavs still won every game. … Imagine what they'll be like if they get their act together. … Thats what the Raptors fear. … As I mentioned, the Raptors were built specifically with the Cavs in mind. … It's why Toronto made separate trades for Serge Ibaka and P.J. Tucker during the season. … Ibaka is an athletic, veteran forward who is expected to help combat Kevin Love. … Tucker is there to try to slow down LeBron. Or at least make LeBron work harder than usual. … Tucker has actually done a decent job of that through the years. He doesn't care about anything but defense. … Meanwhile, the Raptors really like their matchup at shooting guard: DeMar DeRozan vs. J.R. Smith. … Smith has had an offseason as he dealt with thumb surgery and some family issues. But he has kept his head up and this will be a good time for him to come around. … Kyle Lowry has also often fared well vs. Kyrie Irving. … Of course, Kyrie has gotten the best of Lowry, too. After a so-so series vs. the Pacers, Irving will need to be close to his best again. … The X-factor in all this is Jonas Valanciunas. If the Raptors decide to bring him off the bench and instead start guard Norman Powell (as they did vs. Milwaukee), then the matchups change fairly dramatically. … Either way, the Cavs win this matchup on paper. Do they on the floor, too? Probably. But they'll need to play better than they did last series. …. The Cavs will wear their home white jerseys.

NEO Sports Insiders Newsletter
Sign up to receive our NEOSI newsletter, and keep up to date with all the latest Cleveland sports news.