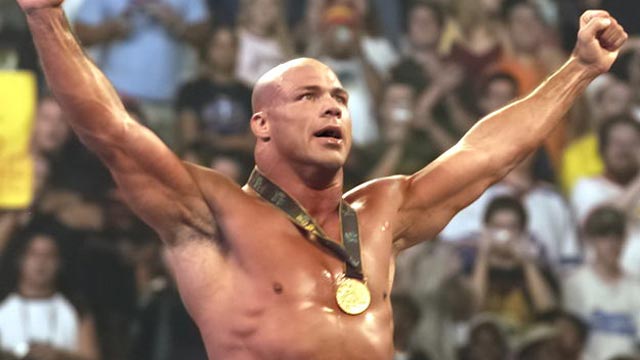 WWE TLC was earlier tonight from the Target Center in Minnesota.  It was a show hit hard by the stomach bug and some last second strange booking.  We didn't see the reunion of The Shield and we also didn't see the long-awaited debut of Sister Abigail.  It took some strange last second booking to keep this one together, but for the most part it seemed to work.  Here are some of the hotter takeaways from the night in the "Squared Circle."
What the heck is squared circle anyway?
As expected, Finn Balor and AJ Styles stole the show.  It looked like Balor was favoring his leg when it was over, but after a match that grueling it was to be expected.  The fact that Balor became the Demon and both men made the Bullet Club signal to close the match, made it all the better!
The main event made no sense and was some of the strangest booking I have ever seen.  I'm just glad that Angle came back into the match late and helped the Shield.  Had they stuck to a 2 on 5 scenario with Rollins and Ambrose winning, no one would have bought it because of the non sensical booking.  At the very least, Angle made it fun.  Spoiler alert, Kane will get crushed in his impending feud with Braun Strowman.
Sasha Banks was relegated to the pre-show and defeated Alicia Fox.  Can you believe Foxy has been with the WWE for 10 years?  A decade of nothing accomplished.  As for Banks, at least she won a PPV match despite it being on the pre-show.  She is so loaded with talent if she can only get out of the WWE creative dog house for good.  
Elias Sampson is going nowhere fast.  A true shame for a guy who I had originally thought had something special about him.  He is just a creepier version of Adam Rose at this point.  A cool gimmick that has gone nowhere as Jason Jordan went over him tonight.
Alexa Bliss is the best female talent on the roster.  The women who could challenge her the best are actually on the Smackdown roster.  However, with the appearance of Asuka tonight, she will be sure to push her if they collide.  A Bliss vs Charlotte feud would be money, but based on the fact that they were pretty much traded for each other assures us that won't be happening for a long while.
There were three women's matches on this 8-match card.  Zero tag matches if you don't count the random main event that was a 5 on 3.  Three women's matches on any card is heavy, let alone a PPV.  Was the WWE sending a message to Nia Jax with that one?
Last but not least, Enzo Amore is once again the 205 Live Cruiserweight Champion after a pretty decent showing against Kalisto.  We are so far away from the glory years of the WCW cruiserweight division it really is a shame.  The in ring talent is there, but there is just no charisma in these guys.  Sell the farm to bring back Neville ASAP.  
That's it from ringside, we will see everyone tomorrow night for RAW.

NEO Sports Insiders Newsletter
Sign up to receive our NEOSI newsletter, and keep up to date with all the latest Cleveland sports news.