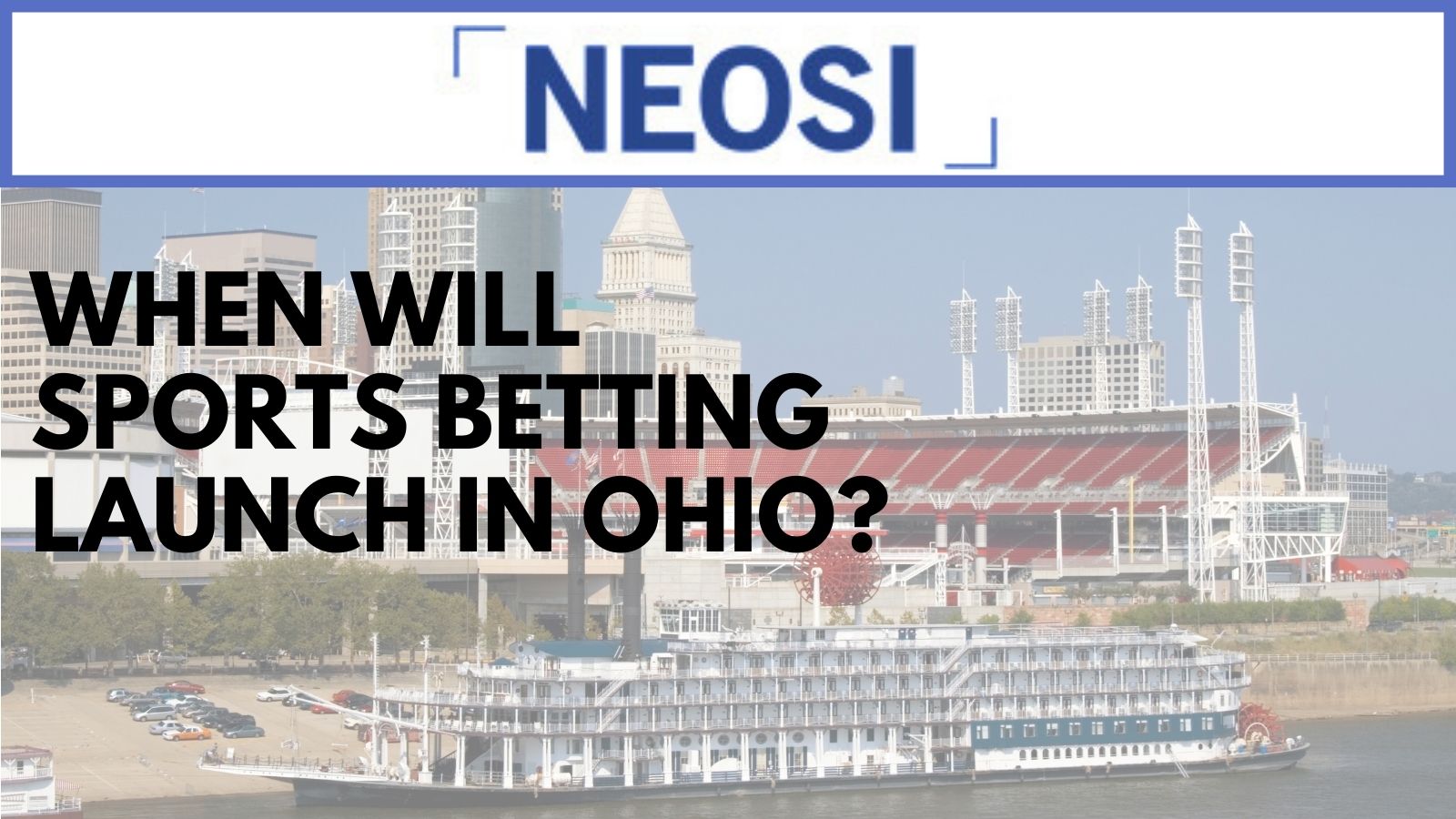 Sports fans in Ohio who want to place a bet in-state are still awaiting their chance. But, when can we expect Ohio sports betting apps to launch? 
Though sports betting is legal in Ohio, it isn't yet active, and the exact date it will launch isn't currently clear. Once it goes live, fans will be able to take advantage of offers and opportunities like Ohio sports betting bonuses.
So when could Ohio sports wagering apps be open for betting?
Deadline of Jan. 1, 2023 For Ohio Sports Betting Apps to Launch
There is a specific deadline for sports betting to launch in Ohio.
Officials set a deadline of Jan. 1, 2023, for sports betting to go live in the state, giving them all of 2022 to set everything up, as Gov. Mike DeWine signed the passing legislation for sports gambling late last year.
It's tough to pinpoint where officials currently are in the process, as there are so many steps for institutionalizing sports betting. Regulators have to set up rules and regulations, approve or deny applications from potential sports betting operators and much more, so they have plenty of work to do before Ohio residents can put money down on their preferred teams and leagues.
Once they do, though, it will be time for sports fans in Ohio to get in on the action. With the state boasting teams in all of the major professional sports leagues, bettors who prefer to gamble on local teams as well as national and international ones shouldn't be disappointed.
Also, Ohio is expected to allow bettors to gamble on college sports, a privilege not afforded residents of every state. Therefore, fans of Ohio State, one of college athletics' most powerful brands, will get to put money down on their team if they want to do so.
BetMGM, Caesars, more expected in Ohio
Once sports betting apps are up and running in Ohio, some of the biggest names in the game are expected to be there.
Experts predict betting platforms like BetMGM, Caesars Sportsbook, FanDuel, WynnBet, Barstool Sportsbook, and more to plant their flags in Ohio once they're able to launch there.
BetMGM is one of the most well-known sports betting companies around, benefitting from its association with MGM Resorts. It routinely makes news via fresh ventures, and the pair even recently announced additional efforts to promote responsible gambling through the GameSense program.
"As we enter our fifth year with GameSense, we remain focused on offering new and innovative resources to our guests, designed to increase responsible gaming awareness and to promote healthy play," MGM Resorts CEO/President Bill Hornbuckle said in a release. "GameSense remains an instrumental part of our guest service model and we're confident that it has and will continue to make a difference."
Caesars should also bring major opportunities to Ohio bettors once it launches. The major betting company provides action on the world's top sports and even recently announced it will launch a Caesars Racebook for bettors to put money down on horse racing.
"Following our successful roll out of Caesars Sportsbook, we're delighted to launch Caesars Racebook in partnership with NYRA Bets," Senior Vice President/Chief Development Officer of Caesars Digital Dan Shapiro said in a release. 
"NYRA conducts world-class horse racing and NYRA Bets has access to the best horse racing content from around the world, including from Caesars-operated racetracks. We're proud to support the horse racing industry while introducing the new Caesars Racebook app and Caesars Rewards to horse racing bettors."
There's no doubt that once sports betting launches in Ohio, bettors will have plenty of options to choose from when they select their preferred sports wagering platform.
Apps will offer bonuses, promos
One reason for Ohioans to be antsy for sports betting to launch is the chance to take advantage of major offers associated with it.
Each of the major sports betting platforms offers some type of bonus or promo, sweetening the process for new bettors and seasoned veterans alike.
For example, BetMGM allows new users a risk-free bet up to $1,000, meaning that if their first bet doesn't win, they'll receive the bet amount back in site credits as long as it is $1,000 or less. FanDuel provides the same offer, and Caesars, meanwhile, allows for $1,100 first-bet insurance.
Such offers allow bettors to make the most of their experience with whichever platform they choose. Making that key choice of which outlet to use, and how to use the bonuses or promos afforded, should be a decision each user considers carefully before making.

NEO Sports Insiders Newsletter
Sign up to receive our NEOSI newsletter, and keep up to date with all the latest Cleveland sports news.