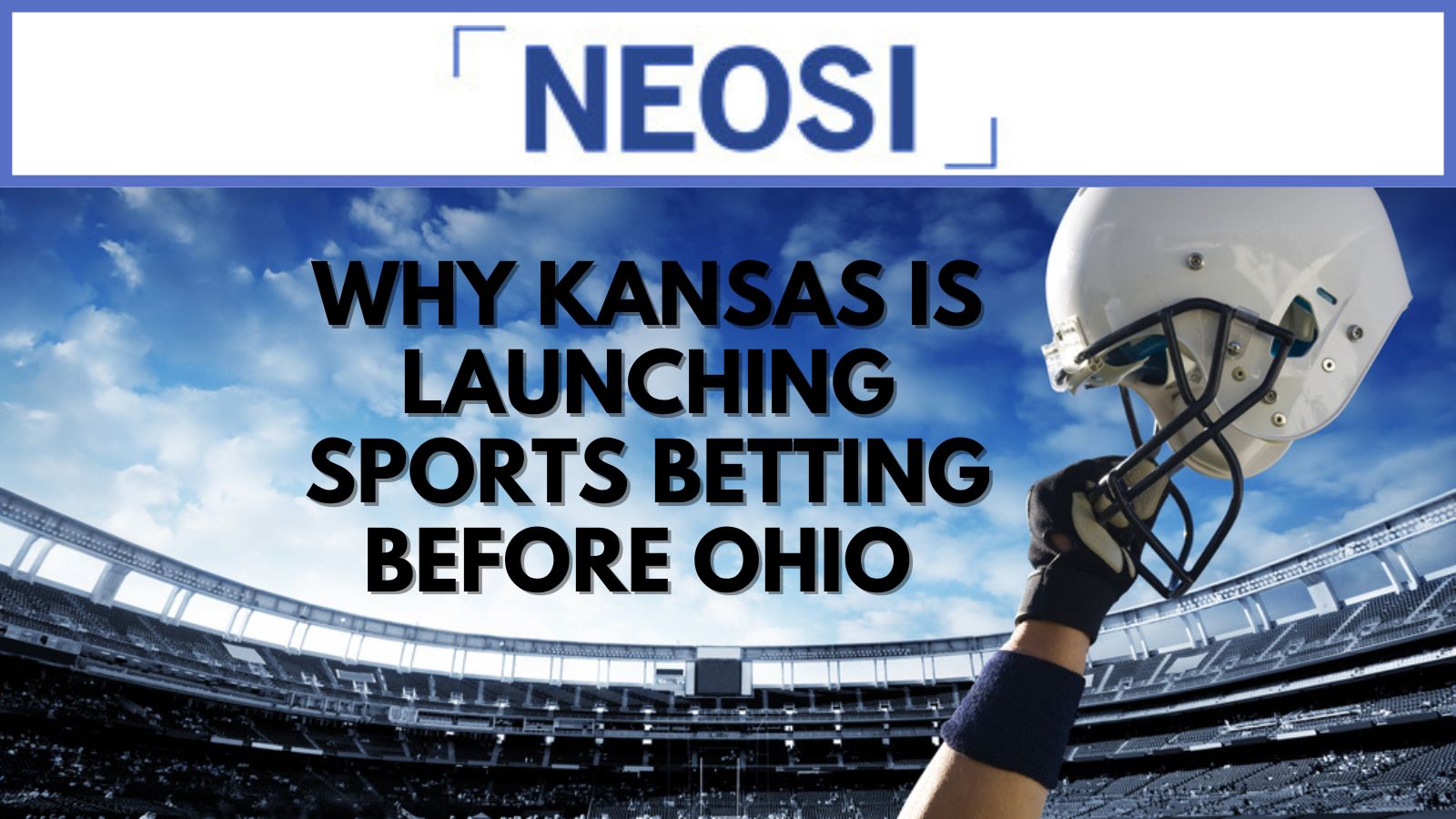 Governor Mike DeWine signed legislation to bring sports betting to Ohio at the end of December 2021 and residents of The Buckeye State will (likely) have to wait until January 1, 2023, to place their first bets. Kansas, on the other hand, signed sports betting into law in May 2022 and is pushing for its launch in time for the NFL season.
Why will Kansas sports betting bonuses be in use before Ohio's? How is Kansas able to launch sports betting before Ohio, despite only recently signing it into law? A few factors are at play here.
Ohio Sports Betting Law: Everyone Together
The main cause of the slow rollout in Ohio is the fact the state is launching all aspects of sports betting at the same time. When the law was passed, it required that operators have the opportunity to begin on the same day. This means Ohio online sportsbooks, brick-and-mortar retail shops, and kiosks located in bars and restaurants will all be open for business on the same day. In essence, Ohio is creating a "whole new industry", as Senator Kirk Schuring has stated.
The magnitude of Ohio's sports betting launch will make it the largest simultaneous launch in US betting history, which Kansas can't claim. Most states have allowed retail betting initially before introducing online sportsbooks. Other states have taken a staggered approach, allowing for waves of legalization for operators. This is the approach Arizona took, initially offering eight sportsbooks the day sports betting went live in The Grand Canyon State. Today, Arizona residents have 17 online sportsbooks to choose from with retail options growing as well.
Added Motivation for Kansas?
Ohio is well-known for its expansive professional sports scene, featuring eight major league sports teams. Kansas, on the other hand, not so much. The only major league sports franchise to call Kansas home is Sporting Kansas (Major League Soccer). Most states bringing in tax revenue from sports betting dedicate those funds to various programs meant to benefit the residents of those states directly.
Ohio, for example, will be using the majority of wagering revenue for K-12 education and youth sports. When Kansas passed its sports betting bill, it earmarked 80% of the revenue to be used as a means for luring a professional sports team to The Sunflower State. The obvious targets for Kansas would be the Kansas City Chiefs and Kansas City Royals, who call Missouri home.
Size Matters
Kansas, whose population is roughly one-quarter of Ohio's, has just four state-approved casinos and two professional sports venues. There are also five tribal casinos, but those aren't explicitly mentioned in the Kansas sports betting bill. The four casinos are permitted to partner with three online sportsbooks, making a total of 12 potential online sportsbooks.
Compared to Ohio, there are 25 Type-A betting licenses to be approved, putting the two states on entirely different levels. Seeing as Ohio legislators have said they are expecting roughly 3,000 sports betting applications, there is a much lengthier review process the Ohio Casino Control Commission has to go through.

NEO Sports Insiders Newsletter
Sign up to receive our NEOSI newsletter, and keep up to date with all the latest Cleveland sports news.