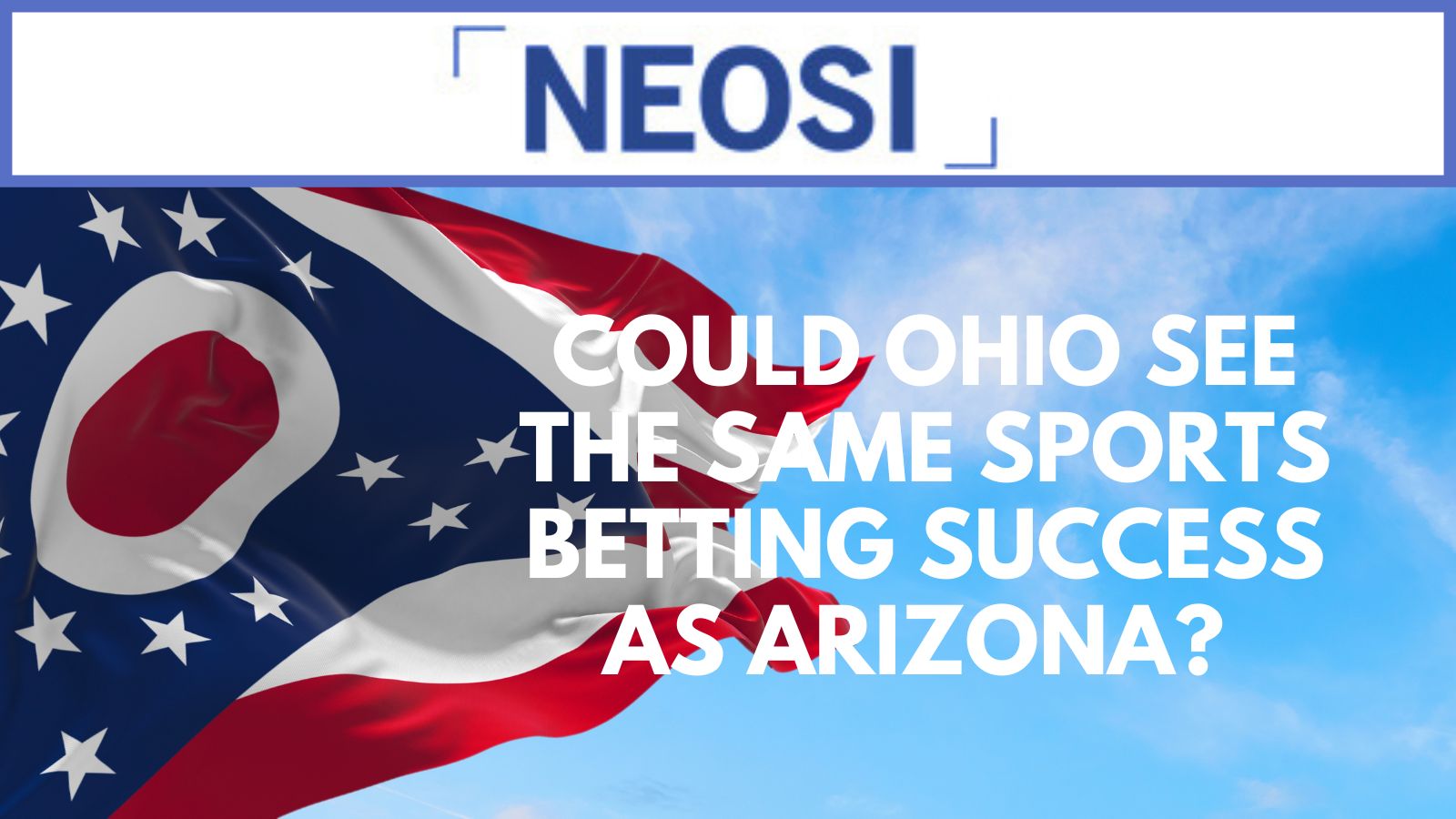 As residents await the launch of sports betting in Ohio, many wonder how the Buckeye State will compare to other states with established betting markets. One of those questions is how much revenue Ohio could potentially be missing out on by waiting until January 1, 2023, to launch. We can look west for an estimate, as Arizona launched sports betting during the opening weekend of the 2021 NFL season.
Arizona: Proof Timing is Everything
Most people wouldn't think of Arizona as a sports-crazed state, especially compared to Ohio. The first weekend sports betting was live in Arizona, however, the Grand Canyon State ranked fourth in transaction volume. There were also more than 270,000 new sportsbook accounts created during that same time. For the first month, there were eight sportsbooks up and running which saw over $291 million in total wagers.
Arizona has continued to ride that wave of success, as it topped the $1 billion wager mark by the end of November 2021. They set a state record of $691 million total wagers in March 2022, which meant no football to prop up betting numbers. This is significant, considering NFL wagers account for a large chunk of the total amount of bets placed in the US.
Today, Arizona has 17 online sportsbooks with more and more retail operations opening as time goes on. There have been over $4 billion in total wagers placed across Arizona which has resulted in more than $11.6 in revenue for the state. Some of the major sportsbooks in Arizona have yet to open retail sites, such as BetMGM and DraftKings. This is one of the major differences compared to Ohio, which has delayed the launch date in part to allow all operators the chance to start on the same day.
Missed Opportunity for Ohio
While Arizona displays the case for "what could be", Ohio is very likely missing out on even more than what is displayed above.
For starters, the most recent US Consensus data shows Ohio with more than 4 million people as compared to Arizona. Next, is the glaring difference in sports markets. As far as professional sports, Arizona has the Phoenix Suns and Arizona Cardinals, with the Diamondbacks (MLB) and Coyotes (NHL) trailing behind. Ohio has a robust professional sports market, with two NFL teams, two MLB teams, the Cavaliers, Blue Jackets, and two MLS teams. This doesn't account for the difference between Ohio State and the Big10 compared to Arizona and Arizona State, especially when it comes to football.
One area where Arizona and Ohio are similar is in how revenue will be created from sports betting. Arizona carries an 8% and 10% tax on retail and online wagering receipts, respectively. Ohio will be charging a 10% tax across the board. For Arizona, we mentioned the $11.6 million in revenue created on over $4 billion in wagers. If you wondered why there's such a massive disparity, Ohio will be similar. Both states allow sportsbooks to write off free and promotional bets, which significantly lowers the total amount of taxable receipts from each operator.
Whenever you sign up for a new sportsbook and you see something like "DraftKings Arizona Promo Code", the freebies you receive from those promos don't count toward that month's wager totals. For example, when DraftKings launched in Arizona, they led the state with nearly $98 million in wagers. After deducting the $85 million paid out to players and nearly $12.5 million in promotional credits, however, DraftKings didn't have to pay any taxes to Arizona.
Even with these deductions, Ohio's delay in sports betting expansion will likely cost the state millions in revenue. With Ohio's approach to launch, we can expect to see massive wager numbers for the Buckeye State to establish itself as a mature sports betting market in quick order.
Contributed by Cody Kutzer

NEO Sports Insiders Newsletter
Sign up to receive our NEOSI newsletter, and keep up to date with all the latest Cleveland sports news.