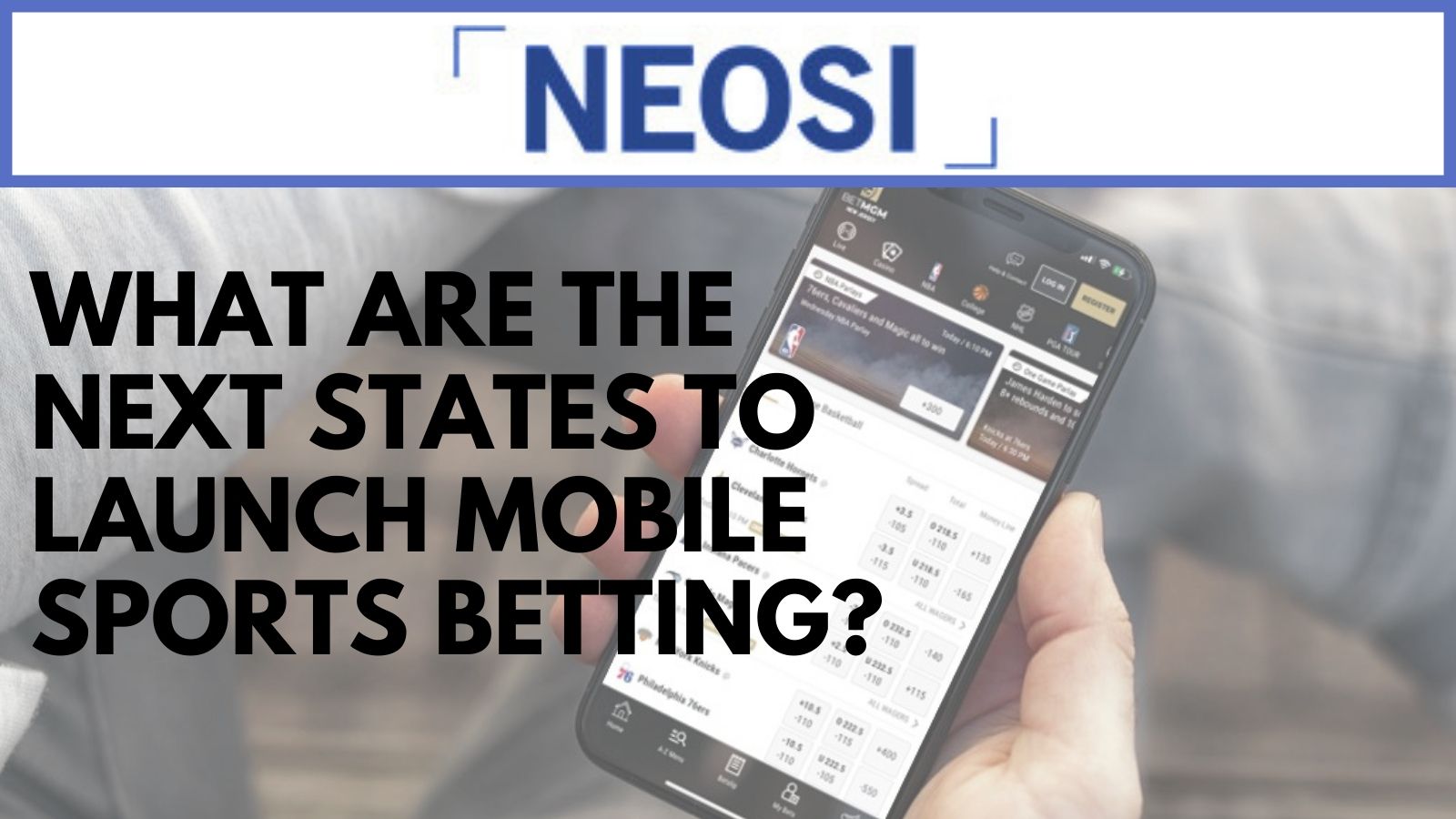 As the wave of sports betting legalization continues, it's a waiting game to see which states will allow and launch mobile betting next.
Experts anticipate states like Maryland, with Caesars Sportsbook Maryland, Ohio, and more to launch mobile sports gambling soon as the process moves through each of their local governments. The exact dates when mobile betting will go live in those states are still unclear, but they're all on the path to instituting the industry and bringing in its key players.
Here is the latest on the next states expected to launch mobile sports betting:
Ohio Sports Betting Expected Before Jan. 1 Deadline
One key state in which experts anticipate launching mobile sports betting sooner rather than later is Ohio.
Sports betting legislation was signed into law in December, and officials set a deadline of Jan. 1, 2023, for it to go live. Bettors statewide are waiting to use Ohio sports betting apps and take advantage of Ohio sports betting bonuses.
Ohio's sports betting scene could be particularly active since so many sports teams call the state home. With multiple professional franchises in the NFL, NBA, and MLB, plus Ohio State's status as one of the most recognizable brands in college sports, the sports market in the state is already massive, and adding gambling should only make it that much more impactful.
So when Ohio officially makes its debut in sports betting, it should cause a big splash, as some anticipate it being one of the larger markets nationwide. Officials believe sports betting will bring in over $3.35 billion in yearly revenue by the decade's end, according to FOX5 San Diego.
Retail Live, Maryland Online Betting Expected Soon
Mobile sports betting is right at Maryland's doorstep.
Retail betting is already live in the state, and experts expect upwards of 60 online apps to be available in Maryland in the future. The hope has been that mobile gambling will launch in time for football season this year, but an exact date still isn't known as officials work to set everything up.
Some of the apps expected to launch in Maryland are BetMGM Sportsbook, FanDuel Sportsbook, and Caesars Sportsbook, as those platforms are already associated with retail sportsbooks currently live in the state. That would be a haul for Maryland bettors, as those are some of the biggest names in the industry with special offers and benefits to match.
Once both retail and mobile betting are live in Maryland, residents of the state, which boast the professional franchises Baltimore Ravens and Baltimore Orioles, as well as multiple college teams, should be well set to place a bet anytime and anywhere they please.
And with the additional tax revenue that will come in once mobile sports betting is factored into the equation, it could be a real win-win for both Maryland bettors and the local economy.
Ontario Sports Betting Launched
Those states expected to launch sports betting soon will follow Ontario, which officially flipped the switch on the industry earlier this month.
While single-game sports betting has been active in Canada for some time, Monday's launch creates tons of more opportunities for sports fans in Ontario. Multiple betting outlets are now live in the province, and many more are predicted to join the party soon.
"Starting today, Ontarians can play on world-class iGaming sites within a safer, fully regulated framework," the Alcohol and Gaming Commission of Ontario said Monday in a statement, according to The Canadian Press. "Today's milestone achievement helps realize the government of Ontario's objectives of proving consumer choice, ensuring player protection, and supporting the crown of the legal iGaming market.
"Though not every operator will be ready to launch their services today, more and more will come online as they become ready. Players will soon be able to play on their preferred sites with the assurance that those sites are being closely monitored for game integrity, player protection, and responsible gaming."
One outlet that launched Monday was theScore Bet, which already has set up shop in some areas of the United States.
"(Monday) is momentous as we finally are able to participate in a regulated gaming market in our home country," theScore CEO John Levy said, according to Yahoo Finance. "We applaud the Ontario government for its leadership in creating and implementing a safe, consumer-friendly, and commercially minded market.
"We've been actively preparing for this opportunity, including aggressively hiring to further build out our Toronto-based workforce with a focus on investing heavily across technology and engineering."

NEO Sports Insiders Newsletter
Sign up to receive our NEOSI newsletter, and keep up to date with all the latest Cleveland sports news.