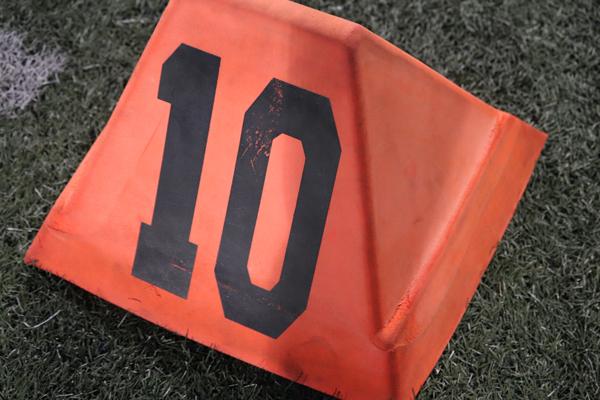 Welcome back to another high school football season! Week one was memorable for a number of reasons, one of which is just the fact there were games after so much back and forth that football might not be played at all.
There were some teams that opted out and will not play in 2020, but while that's tough there still are a lot of teams that did decide to take the field.
It's going to be a very different season as there will only be a six-game slate with every team playing making the postseason.
Week one showed off some great performances from some great players, and this week we celebrate those outings with our 2020 week one edition of the "NEOSI High School Football Player of the Week."
As we did all of last season, you can vote using our automated poll and also follow along until noon on Friday when the voting wraps up.
With that, here are the candidates for this first high school football week as we give you our best with the "NEOSI High School Football Player of the Week" for week one.
Niko Pappas – Avon Eagles
The Eagles and Avon Lake played an OT classic on Saturday, with Pappas having a huge day throwing and rushing the football.
In the game Pappas, won by the Eagles 33-30 went 15-for-23 for 229 yards and three touchdowns throwing. He also rushed for 80 yards on 21 carries.
Pappas threw the game-winning touchdown in double overtime, a 20-yard strike Kam Erskine, leading the Eagles to a huge win.
Jordan Mick – Northwest Indians
The Indians and Orville Red Raiders started their game on Friday night and ended it on Saturday after a suspension, but that didn't stop Mick from a huge day throwing.
The QB went 17-for-24 for 392 yards and five scores as the Indians topped the Red Raiders by a final of 42-7.
"Very composed," John DeMarco said of Mick via Indeonline.com. "He sees the field really well. He delivers the ball really well."
Mick was on target most of the day hitting on 17 passes, five of which went for scores.
The Indians went on a 28-point barrage to put the game away to seal the win over Orville, with Mick leading the way playing calm and cool at the QB spot.
Gideon Lampron Keystone Wildcats
With Dylan Naylor graduating this last June, the Wildcats needed a new feature back, and found one in Gideon Lampron, who had a huge opening night in a win over Clearview.
Lampron raced for 229 yards with touchdown runs of 35 and 60 yards on 21 carries, which is just under 11 yards a carry.
That wasn't all for Lampron, who also plays linebacker on defense and picked off a pass and returned it 16 yards for a score.
Peter Patsouras Lakewood Rangers
The Rangers lost a tough opening night affair to Brush 35-28 at Lakewood Stadium, but you've got to be impressed with the play of Rangers wide out Peter Patsouras in a losing effort.
Patsouras, who also plays basketball for the Rangers, hauled in six catches in the setback, piling up 263 yards, a 43.8 yards per catch average, and three touchdowns.
It was an impressive effort for Patsouras and for the Rangers offense in general, who have had some tough seasons but have a bright future with the effort they put forth in Friday's game against the Arcs.

NEO Sports Insiders Newsletter
Sign up to receive our NEOSI newsletter, and keep up to date with all the latest Cleveland sports news.