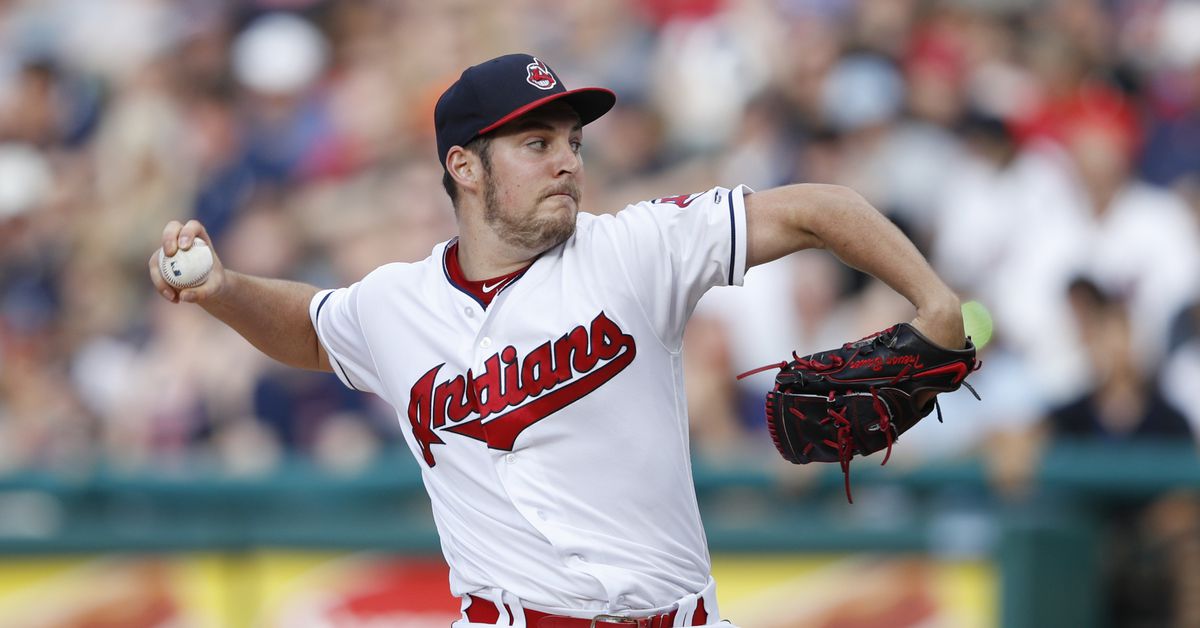 By Mike Holzheimer
It would seem that if the pitching talent of former Cleveland Indians starter Trevor Bauer ever matched the efficiency regarding the questionable words that comes out of his mouth, or the consistency of his tweets where seemingly anybody or everybody could get thrown under a bus, he would surely become a perennial all-star and Cy Young award winner.
Bauer, who days after he was traded by the Tribe to the Cincinnati Reds, had most people, including those in the media, reaching for their handkerchiefs upon viewing what seemed to be a very heartfelt and tearful goodbye/thank you self-produced video.
Recently, though, upon hearing his latest rant where he suggests he doesn't "really miss a whole lot about Cleveland," people may be reaching for a muzzle.
Bauer, speaking to FOX Sports Ohio, said he was unhappy during his stint with the Indians.
Yes, Bauer, a member of the Tribe since the 2013 season, clearly wanted out and away from a team who certainly more resembles a championship squad than the one he is currently pitching for now. Bauer suggests that everyone with the Reds was very accommodating to him, and made the transition very easy in joining a new club.
Interesting.
Isn't that what Cleveland did in welcoming him following the Arizona Diamondbacks dealing him to an American League team?
Some people commenting on social media have suggested the news/sports reporters are to blame for this, and took Bauer's comments out of context-hogwash!
It's been noted that Bauer's verbal target was the Cleveland organization itself, and not the city's baseball fans. Well, if he was talking about the organization, then that's a problem too.
The Indians front office gave Bauer the biggest break of his career and for him to sound off the way he did is way out of line. I mean, he didn't talk about how much better off he was in Cleveland those many seasons ago when Arizona sent him packing?
The Indians and the coaching staff did a lot for Bauer while putting up with his immature nonsense. Such would include his choosing to play with a drone risking a hand injury during the 2016 postseason, which of course, is exactly what happened limiting the managerial moves Terry Francona could make against the Chicago Cubs during the World Series.
Oh, yes, by all means, you're a professional baseball pitcher with your team battling for a championship, and more than likely will need your right (pitching) hand strong, healthy and effective to go out to the mound and win games, so let's play with something that has extremely sharp objects present.
I will continue to debate with anyone that Bauer's selfishness and horrific decision making cost the Indians a World Series title in 2016.
And let's not forget his childish tweets against the Houston Astros right before a big series between the two clubs a year ago. Francona even had to apologize to Houston manager A.J. Hinch for Bauer's behavior hoping to mend a few fences.
Lastly, the infamous shot-putting of the baseball over the outfield fence in Kansas City this year as Francona was coming to the mound to relieve Bauer following another shaky outing. This guy's actions and outbursts simply became one too many headaches for the organization to endure with not enough pills to swallow to alleviate all of the migraines.
As far as his words being taken out of context, again, hogwash. Bauer simply could have said that while he misses his teammates, he is now in Cincinnati and it's time to move forward and looking forward to this new opportunity, or words to that effect.
He chose not to and clearly said what he said because in Bauer's mind, well, it's always been about just Bauer.
It was discussed on the radio broadcast of the Tribe-Royals game this past Sunday that Bauer's "sentimental video" was merely a smoke screen, if you will, because he didn't want his lasting memory with the Indians to be of that ridiculous meltdown exit from the mound in Kansas City, where he was clearly taking a shot at teammate Oscar Mercado, who just happened to be playing in center field (where Bauer tossed the baseball) and made a crucial error.
No, social media commentators, in this case, the media got it right.
When Bauer learns one day to shut up and just pitch, he'll be a lot better off. But it would appear based on his behavior, which probably isn't going to change anytime soon, that day will never come.

NEO Sports Insiders Newsletter
Sign up to receive our NEOSI newsletter, and keep up to date with all the latest Cleveland sports news.