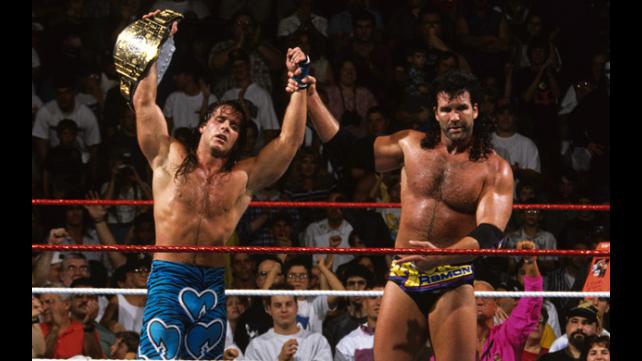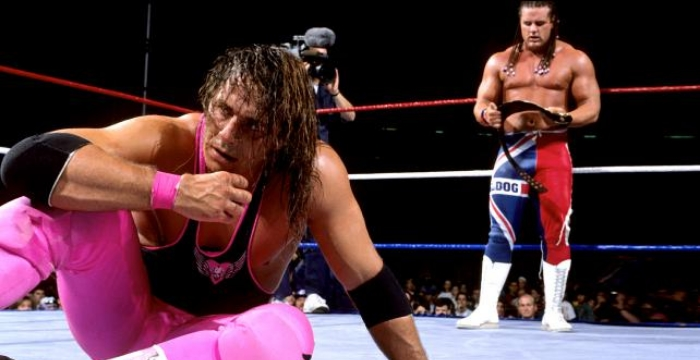 1992 Bret The Hitman Hart vs The British Bulldog
This is widely regarded as the greatest match in Summerslam history.  With 82,000 fans packed into England's Wembley Stadium soaking in every moment while millions sitting at home watching PPV were doing the same.  Mix in that these two were brother in laws, and the drama was off the charts.
Despite controlling 80% of the match, Bret Hart got rolled up for the loss.  This was it for the Bulldog, as he never again reached that peak.  For Bret Hart, he was only getting started!
1993 Shawn Michaels vs Mr. Perfect
While this wasn't the best match for Perfect, it was still a dream match many had wanted for a long time.  A fun match on a lackluster card.
Perfect gets counted out after getting punched in the face by Diesel.  So, ok, maybe this one shouldn't be on the list, but when you have two Hall of Famers in the ring, how do we not mention it?
1994 Diesel vs Razor Ramon
NFL great Walter Payton was in the corner of Ramon on this epic night.  Diesel was on a tear, also one half of the tag champs with HBK at the time as well.  Diesel was starting to become popular but his allegiance with HBK was shaky.
Sure enough it was a HBK kick that cost Diesel his strap.  It wouldn't be much longer until Diesel went on his own and held the belt of the belts, the World Title for the next year.  The match itself was great!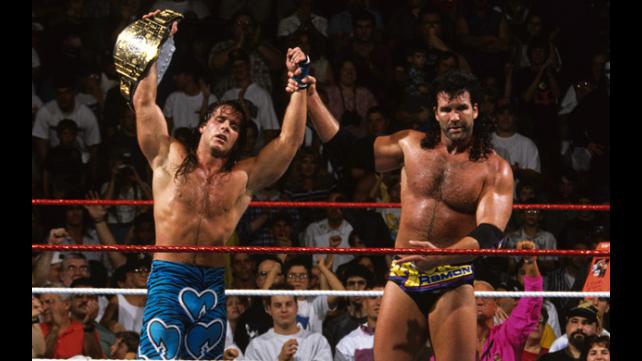 1995 Shawn Michaels vs Razor Ramon in a Ladder Match
Not too be surprised, but this match once again stole the show as it did at WrestleMania X.  The WWF was in the midst of a slump in 95, but these two were absolute money.
Shawn Michaels got his receipt from his loss at WrestleMania X loss with a big win on this night.  It was the clique at their very best!
1997 Owen Hart vs Stone Cold Steve Austin
This was the night that Stone Cold Steve Austin got dropped on his neck by the late great Owen Hart.  The Canada vs USA rivalry was on fire, and this match capitalized on that.
While Stone Cold walked away with the victory, his stinger to his neck that night caused his career to be cut short by many years.  To say the least, for Austin, the juice was worth the squeeze as he went on to become one of the greatest stars in this history of Pro Wrestling.  Sadly, the life of Owen Hart would end less than two years later.

NEO Sports Insiders Newsletter
Sign up to receive our NEOSI newsletter, and keep up to date with all the latest Cleveland sports news.