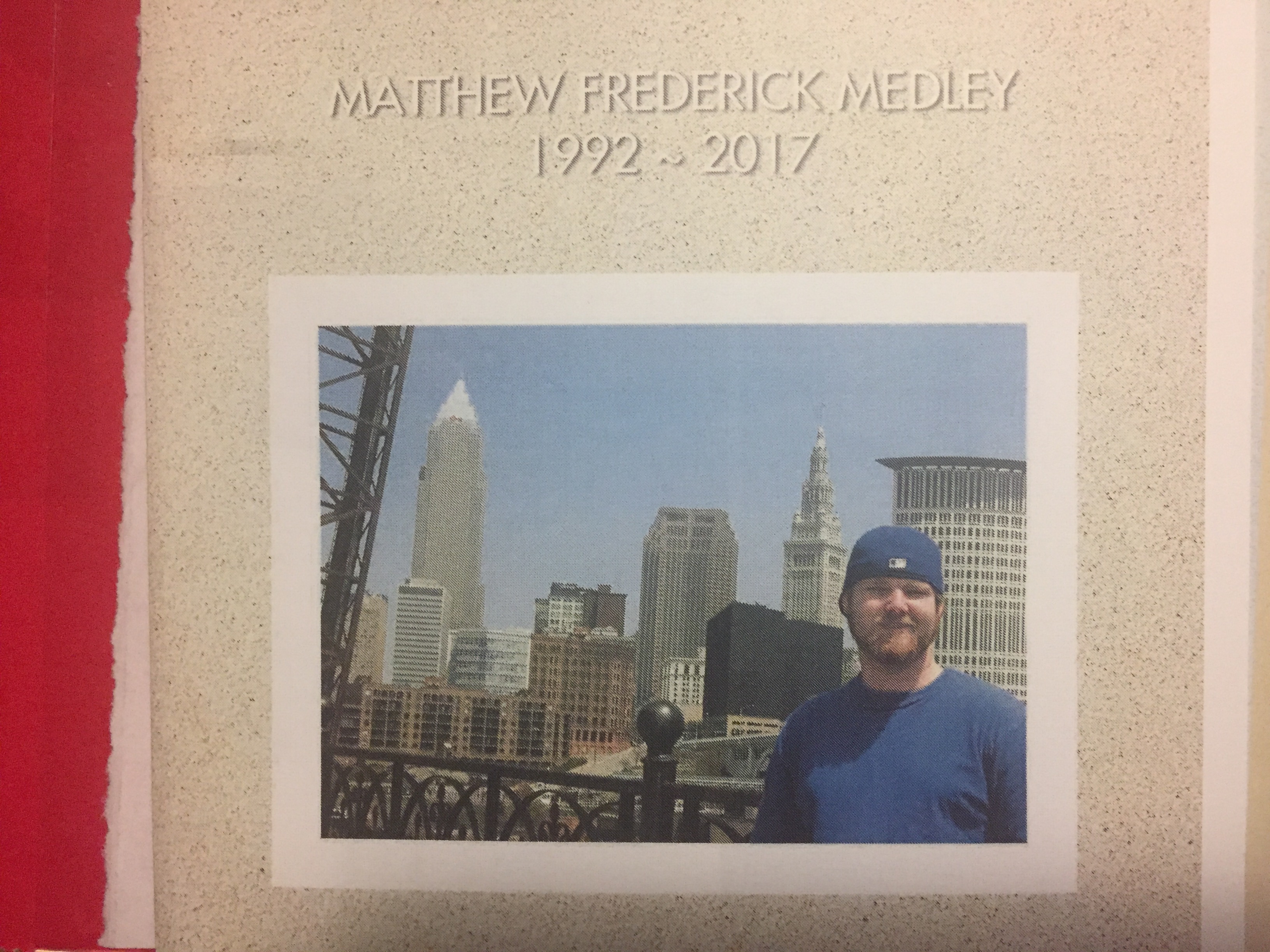 Today at Medina Community Church in front of a crowd that was overflowing we said our final good-bye to our friend and co-editor Matt Medley.
Matt passed away unexpectedly on Tuesday, August 1st while on vacation with his dad Jack down in Georgia.
Despite passing at just 25 years old, from memories shared by Pastor David Timm to NEOSI Co-Founder Matt Loede to a stirring eulogy and message from Pastor Doug Davidson, it was a service that was appreciated by all of his friends and family.
Matt was born on January 31st, 1992 and and raised in Strongsville, and his passion was Cleveland sports inside and out, following and loving the hometown Cavs, Browns and Indians.
He graduated from Lutheran High School West, and went on to the Ohio Center for Broadcasting, which is where his career in broadcasting began and his star really began to shine.
Writing for the Lorain Morning Journal, working as a board-op for AM 930 WEOL, covering Ohio State football and the Cavs for Associated Press, and taking the reigns as the top co-editor at NEOSI, Matt was always busy doing what he loved – something in broadcast media.
We won't get to see how far his star will rise, but we appreciate all the love and laughs that he gave us, and we're happy to share with our readers, many who have spoken very highly of Matt the last two week, a look at some pictures of Sunday's service in Media.