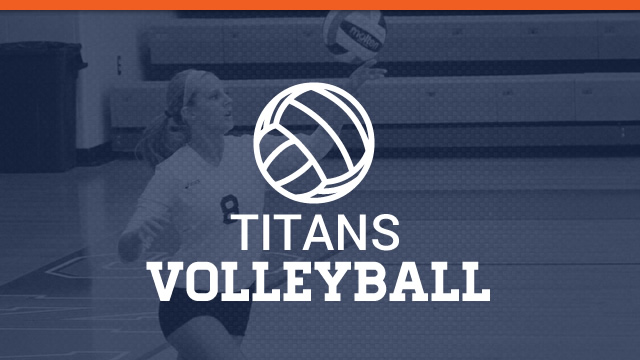 The Berea-Midpark volleyball team defeated Lakewood 3-0 (25-19, 25-21, and 25-17) on Saturday morning in the Bob Purdy Gymnasium. The Titans dominated from the first serve of the match. Berea-Midpark improved to 8-7 overall and 6-5 in SWC play.
A trio of players led the Titans on the offensive side of attack. Nicole Peterson led the team on the day with a total of 10 kills. Kayla Gudel contributed 8 kills for the Titans. Setter Aubree Nolan tallied 25 assists and nine digs to help the Orange and Blue to victory.
Daria Khramkova dominated the defensive side of the ball. Khramkova had seven digs for the Titans and four blocks at the net. Natalie Winstead tallied seven digs for the Titans. Heaven Santiago had four blocks to help fend off the Rangers.
JV Result – Loss – (13-25, 22-25)
9th Result – Loss – (25-12, 13-25, 19-25)
UP NEXT
Berea-Midpark takes on North Ridgeville next for a SWC matchup on Tuesday September 26 in the Bob Purdy Gymnasium. Freshmen to begin at 4:30, JV and Varsity to follow.
Stats and storylines submitted to NEOSI by Jon Adams of Berea Midpark