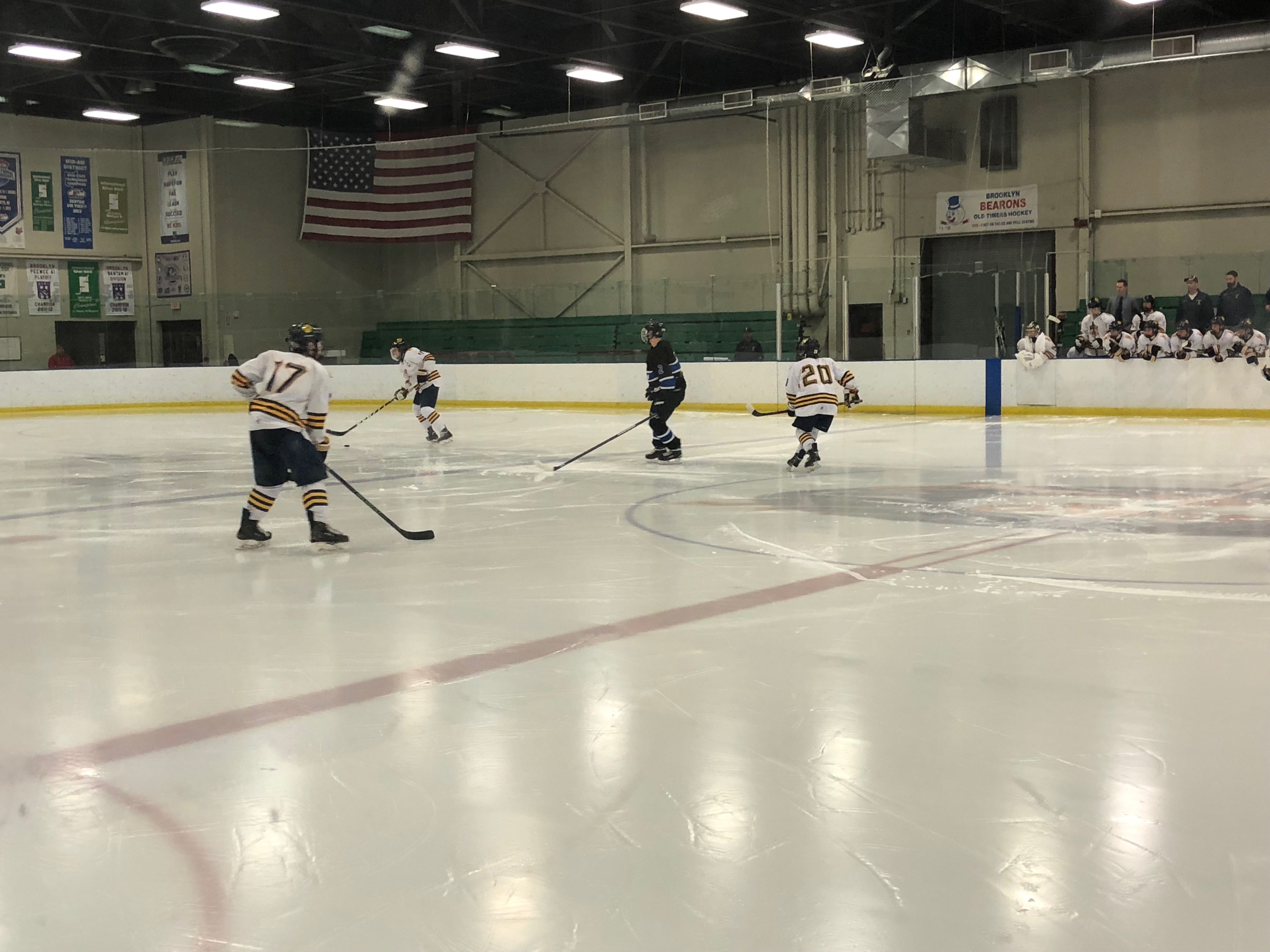 BROOKLYN, Ohio- The St. Ignatius Wildcats took the ice for a matchup against the Midview Middies on Tuesday night at the John M. Coyne Recreation Center for a chance at another Brooklyn District semi-final game. The Wildcats were fresh off the heels of an 11-1 victory over Brooklyn on Saturday afternoon and were looking to continue to advance while cleaning up their play on the ice throughout the tournament. They did such on Tuesday against the Middies.
A strong opening frame featured goals for senior captain Bain Kurtz, who scored at the 5:19 and 7:13 marks to quickly make it a 2-0 lead for the Wildcats. Michael Boehm made it 3-0 after a strike at the 8:34 mark of the frame before Jeffrey Mullins scored the lone goal for Midview at the 8:57 mark. Boehm followed home the puck for his second of the game at the 11:03 mark and Charlie Erbs netted the puck as time was expiring to stretch the lead to 6-1 in favor of St. Ignatius after one period of play.
The middle stanza featured a very impressive defensive stand for the Middies, who only succumbed to one Wildcat goal in the frame. Boehm was responsible for the score at the 7:19 mark and St. Ignatius took a 7-1 lead heading into the final fifteen minutes of play.
Alex Bilardo, Andrew Denk, Eric Lile, and Collin Allen all tallied a goal for St. Ignatius in the third period and forced the game to an end with 2:31 left on the game clock, as they would win the game by a final score of 11-1.
"We didn't play very well on Saturday, so we came out with a little bit of energy and caught them off-guard a little bit," said St. Ignatius head coach Pat O' Rourke on his team's performance in the victory. "They got a couple of guys that can play, for sure."
With the win, the Wildcats await the winner of Avon Lake and Rocky River.