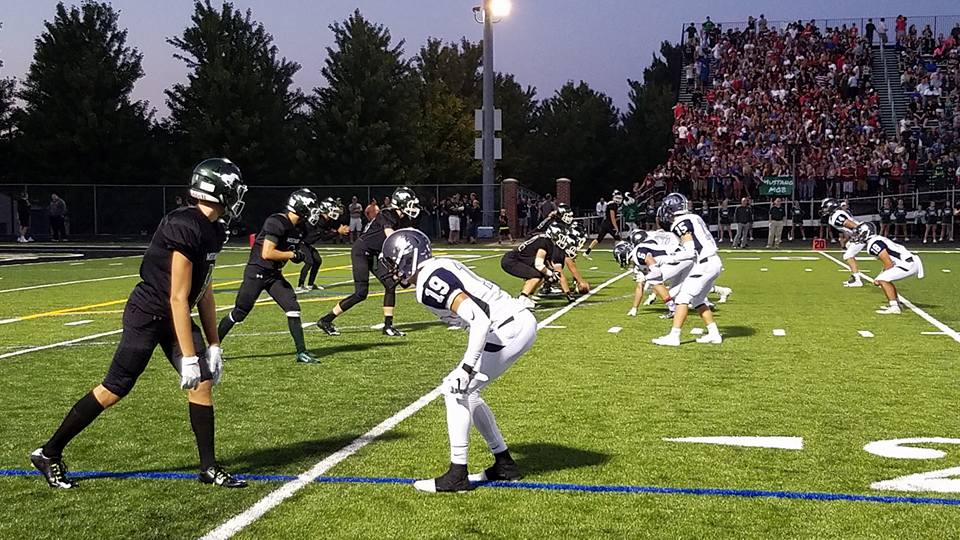 SOT Podcast's Game of the Week
Week 2
Hudson Explorers vs. Strongsville Mustangs
The Hudson Explorers travelled to the newly re turfed Pat Catan Stadium to take on the Strongsville Mustangs. Hudson wasted no time breaking in the new turf with a 65 yard drive capped off by a 4 yard touchdown run by senior QB Jackson Parker giving the Explorers an early 7-0 lead. Parker would score later in the first quarter on a 58 yd TD run to put Hudson up 14 -0.
Early in the second quarter Hudson found the end zone yet again on a 26 yd TD pass from Parker to senior wide receiver Sam Wright putting Hudson up 21-0. Hudson's defense forced a Strongsville fumble and on the ensuing drive Parker again hooked up on a 33 yd. TD pass to Wright, extending Hudson's lead to 28-0 Hudson's Defense dominated Strongsville throughout the first half, preventing mustangs from getting any momentum on offense, and at the end of the first half Hudson looked well on its way to a resounding victory.
The Explorers did not begin the second half as well as they ended the first, giving up a 38 yard fumble recovery for a touchdown by Strongsville Junior DB Christian Williams a failed 2 point conversion made the score 28-6. Hudson responded with a 36 yd TD pass from junior QB Colt Pallay to Junior WR Greg Mailey, and the score was 35-6.
Strongsville's offense finally got on the board early in the 4th quarter on a drive capped off with a 2 yd TD pass from Sophomore QB Jony Major to RB Nick Caruso, another failed 2 point attempt made the score 35 -12. Strongsville attempted comeback and after bad snap on a punt attempt resulting in a Strongsville safety, the Mustangs trailed 35-14 midway through the 4th. Despite a late Mustang touchdown, a 31-yard Callahan Hinckley-to-Dan Nagel touchdown pass. Hudson's defense was able to stifle any realistic chance for a Strongsville comeback and secured a solid 35-20 road victory. The win the gives Hudson a 2-0 record on the year with the Mustangs falling to 0-2
Hudson Head Coach Jeff Gough on starting 2-0 to start the season "We are just trying to get better one day at a time".
The Explorers will look to continue their win streak when they face Canton-McKinley at home in week 3. Strongsville will look to notch their first win of the season when they welcome Brush for a week 3 home game.

NEO Sports Insiders Newsletter
Sign up to receive our NEOSI newsletter, and keep up to date with all the latest Cleveland sports news.