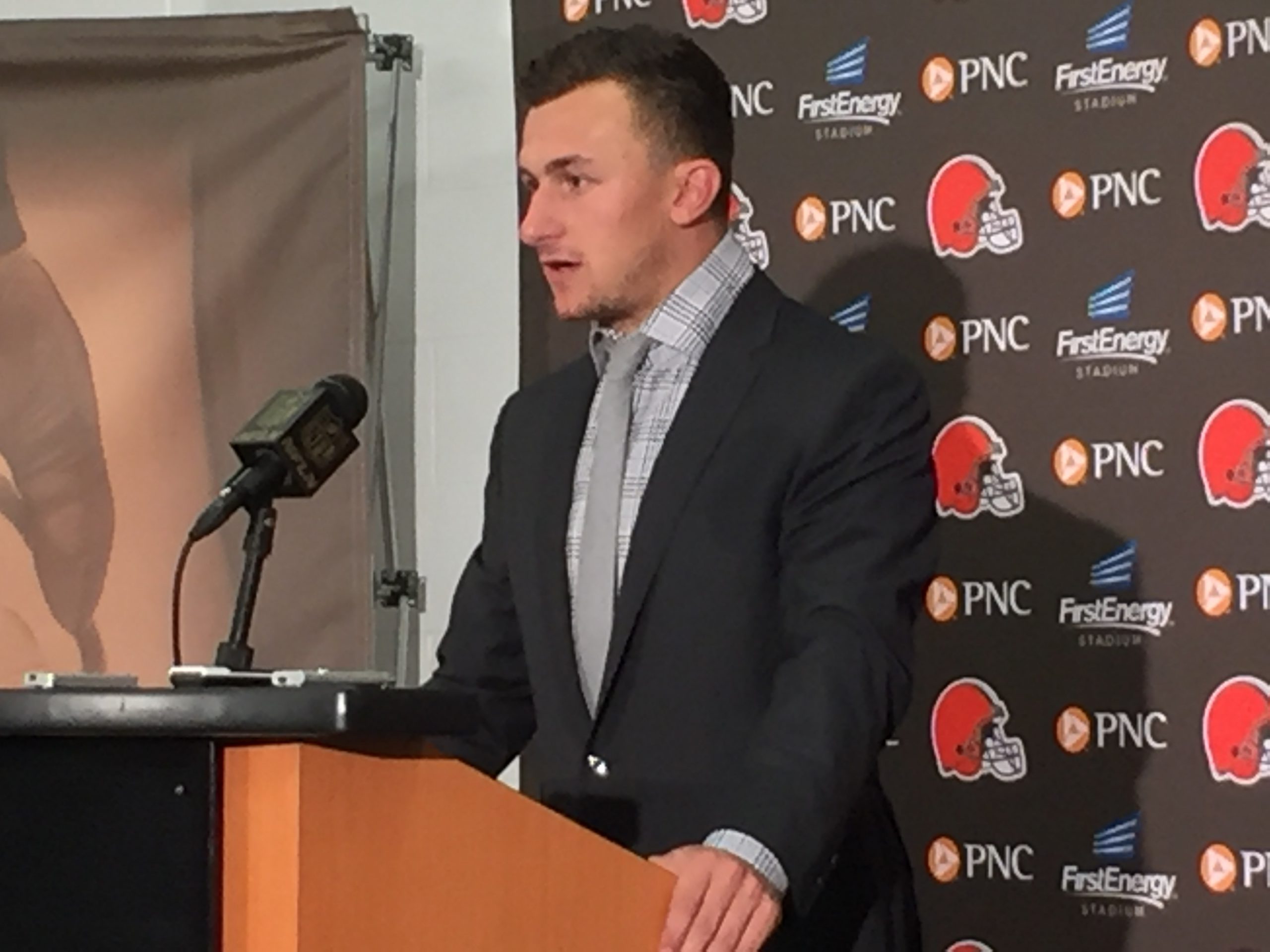 A few hours after Browns fans were savoring Sunday's 28-14 home-opening victory over Marcus Mariota and the Tennessee Titans, over to the east, another team's fortune took a turn for the worse.
If Browns fans were still watching football Sunday, they probably were watching the nationally-televised 4 p.m. game featuring the Dallas Cowboys at the Philadelphia Eagles. And, they probably saw Cowboys quarterback Tony Romo land awkwardly on his shoulder on a hit from two Eagles defenders and get taken off the field. It was later determined that Romo suffered a broken clavicle and is out for several weeks, if not the rest of the season.
What does this have to do with the Browns? Plenty.
For starters, former Browns first-round pick Brandon Weeden entered the game Dallas and proceeded to go 7-for-7, including a clutch touchdown, to help the Cowboys beat the Eagles, 20-10. With no other quarterbacks on the roster, it looks like Weeden is back to being an NFL starter after he crashed and burned with the Browns in 2013.
That also means the Cowboys are in the market for a quarterback. And there is a quarterback who is from Texas that owner Jerry Jones had to get talked out of drafting last year and still openly covets.
That quarterback is coming off, arguably, the best performance of his young career, completing two long touchdown passes and leading a down-on-its-luck franchise to huge (and rare) win at home. That quarterback has also been a lightning rod of controversy since he entered the league following a Heisman Trophy-winning career at a Texas university.
If you haven't figured it out yet, I'm referring to Johnny Manziel and the Cleveland Browns. And, even though Ray Farmer is suspended, if I'm making key decisions for the Browns, the first thing I do Monday is given Jerry Jones a call.
The topic: "Are you interested in Johnny Manziel? If you are, let's talk."
Now, you may be wondering why I'm dangling this less than 24 hours after the Browns picked up a huge 28-14 win over the Titans, especially when most fans, blinded by two long touchdown passes from Manziel to Travis Benjamin, are on ManzielMania for the first time since he was drafted. I have a few reasons.
I should preface by admitting that I've never been a fan of Johnny Manziel, both as a player and as a person. I felt it was a mistake to draft him last April and I don't believe he is the answer this franchise is so desperate for at quarterback. I should also add that, prior to this Sunday, most fans were agreeing with me, as a "Fail for Cardale" movement was in effect for Ohio State quarterback Cardale Jones. And, while he looked better Sunday than he's ever looked, there were still some questions that did little to change my stance.
Besides my personal reasons, here's a few more:

NEO Sports Insiders Newsletter
Sign up to receive our NEOSI newsletter, and keep up to date with all the latest Cleveland sports news.