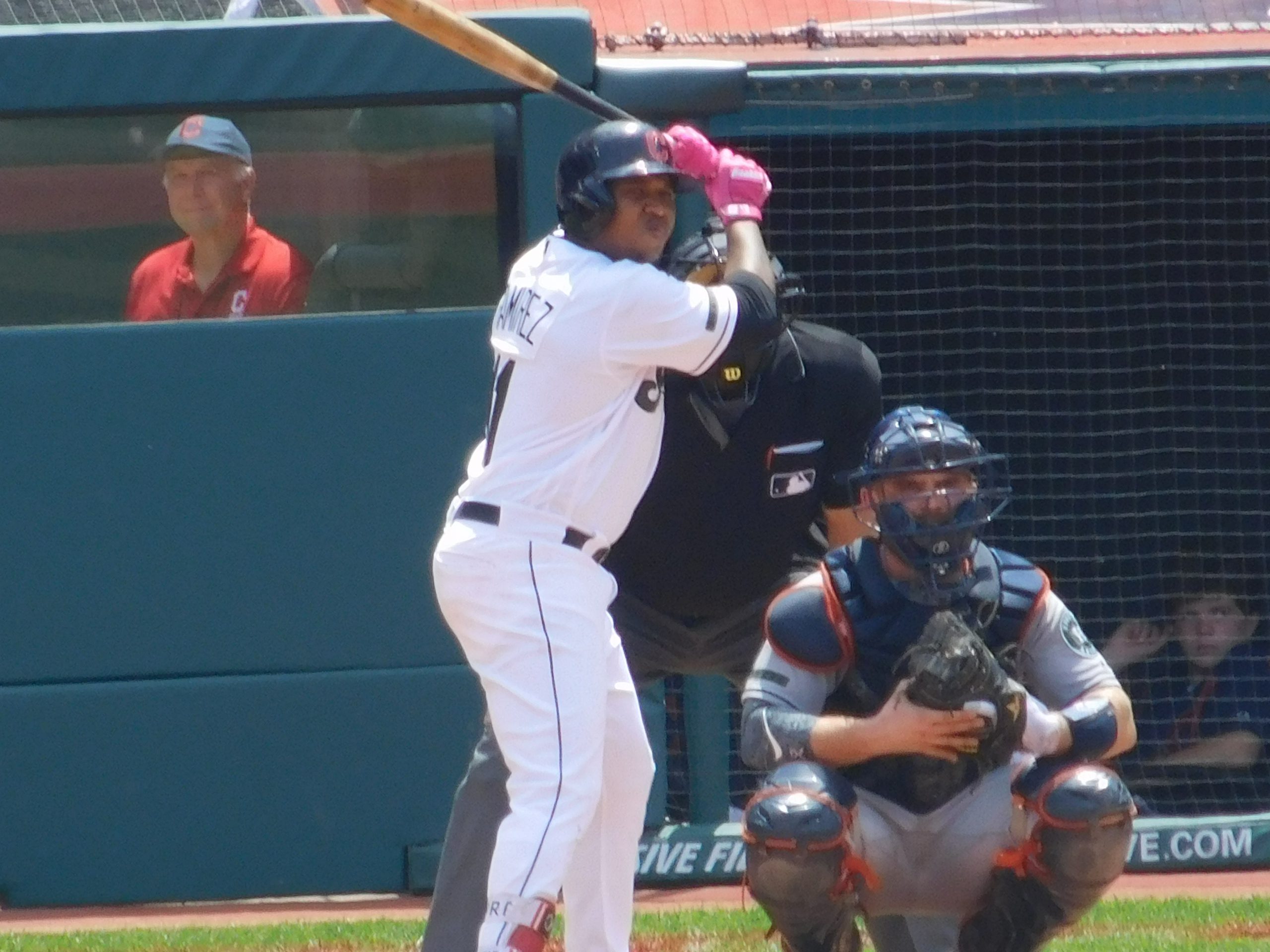 CLEVELAND– There is reportedly no truth to the rumor that Jose Ramirez would be suspended for performance enhancing drugs.
On Tuesday afternoon, a report from the Dominican Republic surfaced on the internet that Indians third baseman and All-Star Jose Ramirez would soon be informed that he will be suspended for 80 games because of PED use.
This report came from a blog in the Dominican Republic and was not connected to any news site.
Cleveland Indians president of baseball operations Chris Antonetti contacted Major League Baseball to see if there had been any truth behind the rumor. He called the report "unsubstantiated," according to Paul Hoynes of cleveland.com.
"I can share with you there is nothing to those rumors and we've confirmed with Major League Baseball that, that's the case. It's an unsubstantiated report with no truth to it."
Antonetti also stated that the teams are not informed if one of their players has tested positive until after the player completes his appeal process.
"That's usually the way it works because a player has the right to work his way through an appeal process."
FAKE NEWS

— Jose Ramirez (@MrLapara) May 29, 2018
Along with denying the reports while speaking to Indians manager Terry Francona, Ramirez also tweeted the above tweet mentioning that the report is "fake news."
Francona had this to say about the rumor, again per cleveland.com:
"We talked to Josey just a couple of minutes ago. He got a big kick out of it. One, Josey strenuously said there's nothing to it. The other thing that's probably every bit as important is when somebody tests positive, the league informs us.

"They haven't. It's a shame we have to address this. There's really no more to address because we don't know more."

"We literally found out 10 minutes ago. But, we would have known from the league and we don't. So, there's nothing there. I think that's just best to leave it at that. That's the truth."
Antonetti also spoke to reporters in the press box about an hour after Francona spoke:
"We believed Jose when he told us that. It was helpful to get the additional confirmation from Major League Baseball."

"I didn't have any anxiety about it going in, but when you hear that it gives you pause. It's great to hear that it's not true at all."
Jose Ramirez has had a fantastic start to the 2018 season, in 51 games this year Ramirez is batting .291 with 15 homers, 37 RBI, 16 doubles and seven stolen bases.
*Quotes from Paul Hoynes of Cleveland.com*

NEO Sports Insiders Newsletter
Sign up to receive our NEOSI newsletter, and keep up to date with all the latest Cleveland sports news.