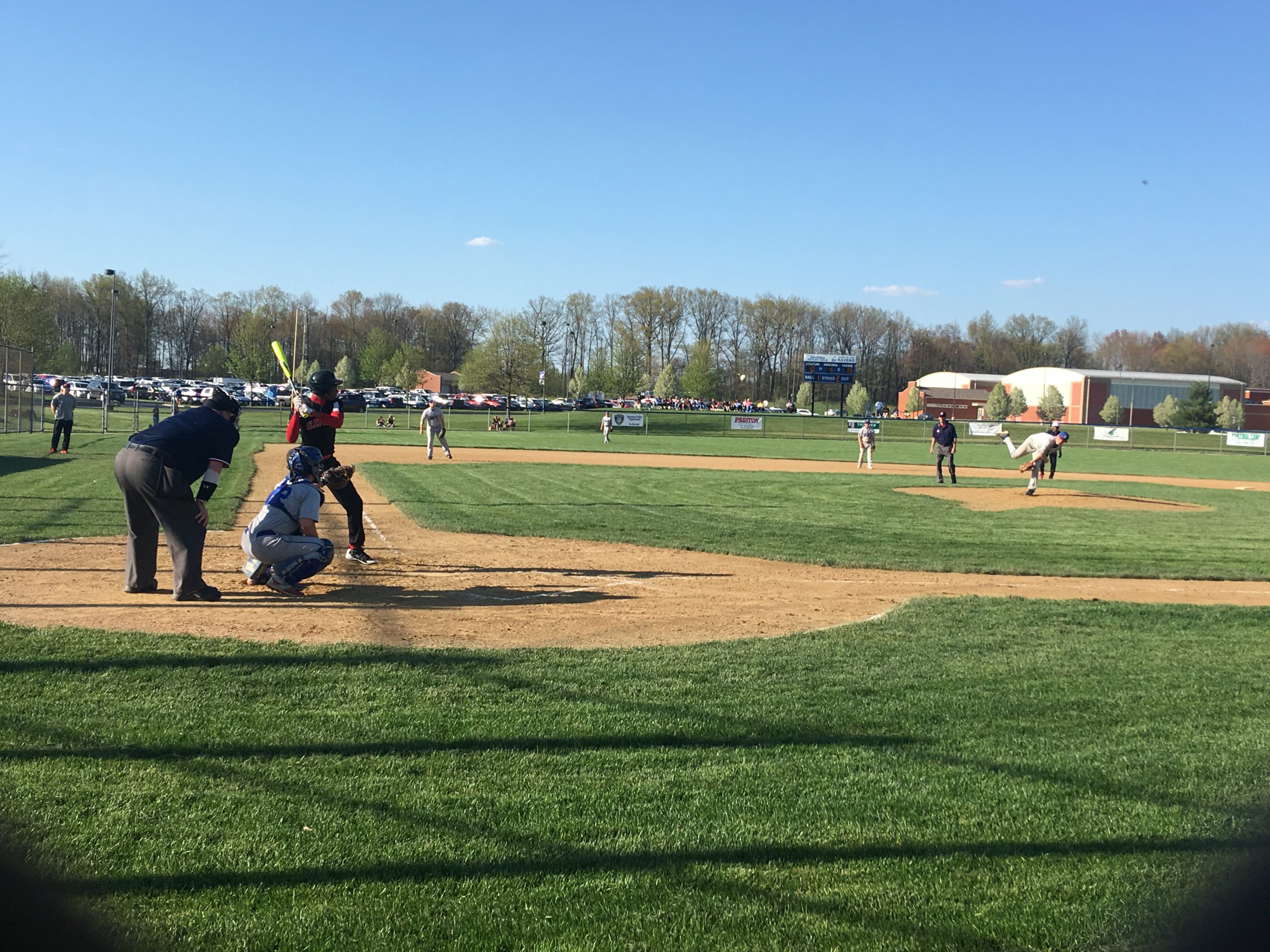 Ravenna, Ohio – Junior pitcher Carter Bregant pitched a complete game Tuesday afternoon to propel host Ravenna to a 15-2 win over visiting Glenville.
Ravenna scored seven runs in the first, two in the second, and six in the third. 
Carter Bregant had a big day at the plate and on the mound. He threw a complete game, allowing just two runs on four hits, walking one, and striking out 11.
At the plate, he went 4-4, with a run scored and two batted in.
"I feel like our hitting is definitely coming along because we've been connecting more now. I think we have a great shot against Woodridge." said Bregant.
Junior Bowen Brown also contributed to the winning effort, going 3-3 with a double, an RBI and two runs scored.
"It feels good to win, just gotta stay focused and play hard to advance to the next round and hopefully be successful." said Brown.
Ravenna improves to 8-9 and will travel to Woodridge Wednesday afternoon for their sectional championship game.
"I was pleased with how well we swung the bat and pitched. Being able to win a tournament game is a good thing. But tomorrow will not be easy. Woodridge is one of the best teams in our district and beat us twice, and we're looking to get another shot at them tomorrow." said Ravenna head coach Aaron Rauber.
In a losing effort, Glenville junior starting pitcher Greg Appleton went 2-2 at the plate and knocked in both runs for the Tarblooders.
"We made a lot of errors today, but just have to practice tomorrow and execute on Thursday." said Appleton.
Despite the loss, Glenville head coach Eric Cek stayed that playing against Ravenna would help them for their upcoming Senate playoff game.
"Our kids compete and play at a high level. We made a few small mistakes that bit us a little bit. But golly, this prepares you really well for a team like Rhodes." said Cek.
Glenville falls to 6-3, but their season is not over yet. They travel to Rhodes Thursday afternoon for a Senate League playoff game.

NEO Sports Insiders Newsletter
Sign up to receive our NEOSI newsletter, and keep up to date with all the latest Cleveland sports news.