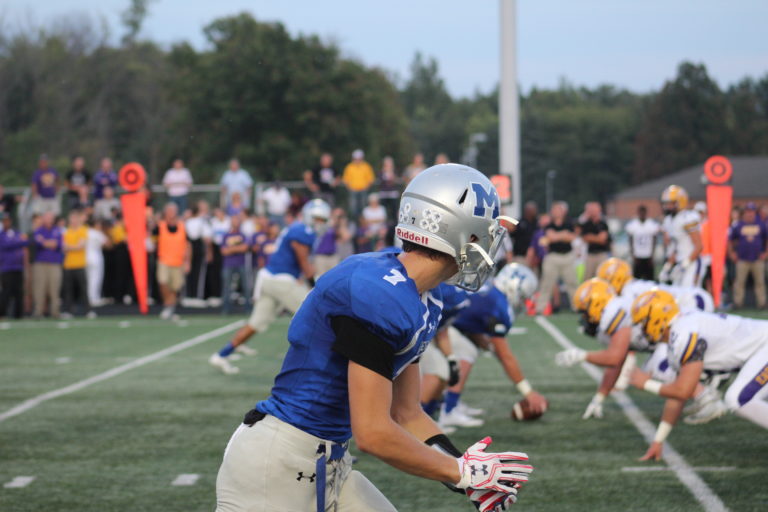 GRAFTON, OHIO– The Midview Middies and Amherst Comets will face off on Friday night in a battle between two of the Southwestern Conference's undefeated teams.
Midview is currently ranked eighth in the state for Division II, according to the first AP state poll released at the beginning of this week. Amherst also received votes, coming in at No. 19.
Last week, the Middies dominated North Olmsted in a 42-6 victory. Connor Wolfe rushed for 140 yards, and Seamus Higley went 10-for-15 with 207 yards and five touchdowns. Ben Gendics led the way for all receivers with four receptions and 103 yards.
The Midview defense did a fantastic job of limiting the Eagles rushing yardage, holding North Olmsted to just 55 total rushing yards. They will likely look to do the same thing this week, as the Amherst Comets have been led by running back Khennedy Scagliozzo in their first three games this season.
Amherst rolled over North Ridgeville last week, 28-7, to begin the year 3-0 for the first time since the 2010 season.
For the third straight week, Scagliozzo led the Amherst offense, racking up 224 yards on 34 carries. He also recorded all four of Amherst's touchdowns. Junior quarterback Matt Fairchild completed 5-of-13 passes for 74 yards, but also threw two interceptions.
Midview has played tougher opponents than Amherst in their first three games, including the Lorain Titans (2-1) and North Olmsted Eagles (2-1). Both teams have played North Ridgeville (0-3), while Amherst has also played Clearview (2-1) and Lakewood (0-3).
Friday nights game is slated to begin at 7 p.m. at Midview High School.

NEO Sports Insiders Newsletter
Sign up to receive our NEOSI newsletter, and keep up to date with all the latest Cleveland sports news.