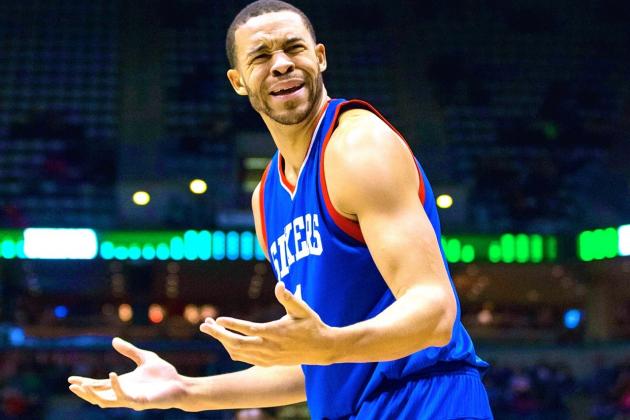 Over the last couple of years there has been a lot of talk about how, once the NBA salary cap increased because of an influx of television revenue, the money in the league was going to be crazy.
Sorry, the money in the NBA has been insane for quite a long time already.
There was a lot of head-scratching when former Cavalier center Timofey Mozgov signed a four-year deal with the Los Angeles Lakers that averaged $16 million a season. Mozgov didn't get much burn with the Cavaliers last year…especially in the post-season where he was credited with nine DNP-CDs (did not play – coaches' decision). In 76 regular season games the 7-1 Russian averaged 6.3 points, 4.4 rebounds and less than a block per contest.
For these numbers he was became the highest-paid Laker.
While Mozgov's contract has been pointed to as proof the salaries in the NBA are out-of-control, looking at some of the career earnings of a number of individual NBA players is quite eye-opening.
And stomach-turning.
Might as well start with the mist egregious…a 7-foot center out of Nevada-Reno, JaVale McGee.
McGee was the 18th played drafted in the 2008 NBA Draft by the Washinton Wizards. In 10 seasons with Washington, Denver, Philadelphia and Dallas, McGee has been a marginal player. In 416 regular season games through the 2015-16 season he averaged 8.21 points, 5.4 rebounds and 1.7 blocks per game, shooting 54.2 percent from the floor and 58.3 percent from the line.
His best season was the 2011-12 campaign, where he played 61 games with the Wizards and 20 with the Nuggets. In that season he scored 11.3 points per game, grabbed 7.8 rebounds and blocked 2.2 shots per contest.
In his 10 seasons McGee has played in exactly 15 playoff games, scoring 7.1 points and grabbing 6.7 rebounds per game while shooting 48.8 percent from the floor.
In his career he has also earned the reputation for immaturity and selfishness. During the 2010 season he was suspended for one game after fighting with then-teammate Andray Blatche outside a Washington D.C. nightclub. He recorded his only career triple-double on March 15, 2011 in a 98-79 loss to the Chicago Bulls. In that game McGee was criticized for taking numerous questionable fourth-quarter shots to get to double-figures in scoring (he ended with 10 points) and even was whistled for a technical foul after hanging on the rim after a dunk.
McGee, who has been bothered with a stress fracture in his left tibia since a 2013 injury, was waived by the Mavericks on July 8.
In his NBA career McGee has earned $64,224,284.  Enough money to buy 671 Mercedes-Benz S-Class sedans and have some change left over. Enough money where his kids' kids' kids will never have to work a day in their lives.
While McGee is the most over-paid player in NBA history, it was tough to put him in front of another player who has gained more fame on reality television than on the basketball court.
When the Utah Jazz selected Kris Humphries out of the University of Minnesota with the 14th pick of the 2004 Draft they thought they were getting a big, physical banger that cut his teeth in the black and blue Big Ten.
The 6-9, 235 pound forward dominated in his lone season with the Golden Gophers, scoring 21.7 points and grabbing 10.1 rebounds per contest, leading the Big Ten in both categories. In fact, his 294 total rebounds led the conference by a wide margin over second-place James Augustine of Illinois, who pulled down 242.
In the NBA things didn't quite work out for Humphries, who has played for nine different teams in his 12 seasons. Of his 744 career games, Humphries started just 199. In his career he has averaged just 18.2 minutes per game, scoring 6.8 points and recording 5.5 rebounds while averaging less than one assist, steal and block per game.
In 12 seasons Humphries has played in just 21 playoff games without a start, scoring 3.8 points and collecting 3.2 rebounds in 10.2 minutes per contest.
Away from the court is where Humphries has made his biggest contribution to pop culture, marrying reality television personality Kim Kardashian in May of 2011. Just 72 days into the marriage Kardashian filed for divorce.
Many have called the marriage a publicity stunt and money grab, with compelling reasons. The couple was paid $1.5 million for their wedding photos by People Magazine. Much of the wedding, bridal shower/party and honeymoon was basically sponsored, earning the couple a nice payday.
From the free $20,000 Vera Wang wedding gown to the Lohr-Black crystal-embellished black and white engraved gatefold invitations to the 20.5 karat Lorraine Schwartz wedding ring, the happy couple didn't have to spend any money for their lavish nuptial celebration.
Heck, you could have watched it all on E! Entertainment, which aired a two-part wedding special.
Though heartbroken by his ex-wife, Humphries can afford to drown his sorrows in many ways. The $53,200,233 Humphries has earned for playing basketball could buy 266,001 bottle of 2006 Roeder Cristal, 332,501 bottles of 2004 Dom Perignon, 88,677 fifths or Gran Patron Burdeos Tequila or, if he doesn't like the hard stuff, 2,955,568 cases of Miller Lite.
Many Cavaliers fans will not enjoy this next part, but no list of overpaid NBA players is complete without Anderson Varejao.
Andy was beloved in Cleveland, up to the point where the Cavaliers had to play against him in the NBA Finals and realized, as Varejao did his usual grabbing and flopping, why the rest of the league hated him so much.
In a stinging indictment of Varejao's game, ESPN's Thomas Neumann named Andy the seventh best (or worst, depending on how you look at it) flopper in NBA history back in 2007! Varejao was drafted by Orlando in 2004, so it took him just three seasons to earn his place among Bill Laimbeer, Reggie Miller, Manu Ginobili and Vlade Divac as one of the top embellishers to ever lace 'em up in NBA competition.
Andy has played 12 seasons and simply has never been able to stay healthy. In the 2010-11 season he was averaging 9.1 points and 9.7 rebounds through 31 games before tearing a tendon in his right ankle Jan. 6 and missing the rest of the season.
The nest year, the 2011-12 season, Varejao made it 25 games before breaking his right wrist Feb. 10 and missing the rest of the campaign. The 2012-13 season was difficult for Cavaliers fans to stomach. Andy was having the best year of his career and was actually playing at an all-star level. Through 25 games he scored 14.1 points, pulled down 14.4 rebounds and dished off 3.4 assists per contest before being diagnosed with a blood clot in his lung and being shelved for the rest of the year.
Varejao came back in 2013-14 as the team's starting center, but lost that spot to Andrew Bynum. When Bynum was suspended indefinitely by the team, Andy was the starter once again. In February the Cavaliers acquired Spencer Hawes while Varejao missed a month with a sore back.
Hawes started at center the rest of the season.
On Oct. 31 Andy signed a multi-year extension with the Cavaliers. On Dec. 23 he tore his Achilles and missed the rest of the season.
Varejao's career numbers are fairly pedestrian. In 613 career games (208 starts) he averaged 7.4 points, 7.3 rebounds and 1.2 assists in 24.4 minutes.
The 6-10 Brazilian was a member of the Cavaliers team that was swept by San Antonio in the 2007 Finals. In 88 career playoff games Varejao averaged 5.0 points and 4.8 rebounds.
Now comes the important part, and something all the Cavs fans whining about Varejao getting a championship ring from the Cavaliers should think about…in his 12 seasons, "Wild Thing" has earned $72,290,413. That's right…over $72 million dollars. If you think he earned a ring for losing to the Cavaliers in the Finals you are wrong…he has earned plenty. He is an incredibly rich man. If he wants an NBA Championship ring he should win an NBA title. He didn't…he was on the side that lost.
Mozgov's contract with the Lakers is a joke. There is no way to justify it no matter how you look at it. However, to those people who say NBA salaries are out of control because of the new, increased salary cap I have to say that they haven't been in control since before the ABA and NBA started bidding on high school kids. It is just going to get worse, true…but it has been pretty bad for a long, long time.
Other players and career salaries: Al Harrington ($90,319,819), Nazr Mohammad ($65,514,967), David Lee ($93,189,384), Jason Terry ($105,230,607), Chris Kaman ($86,527,368) and Joel Anthony ($25,214,177).

NEO Sports Insiders Newsletter
Sign up to receive our NEOSI newsletter, and keep up to date with all the latest Cleveland sports news.