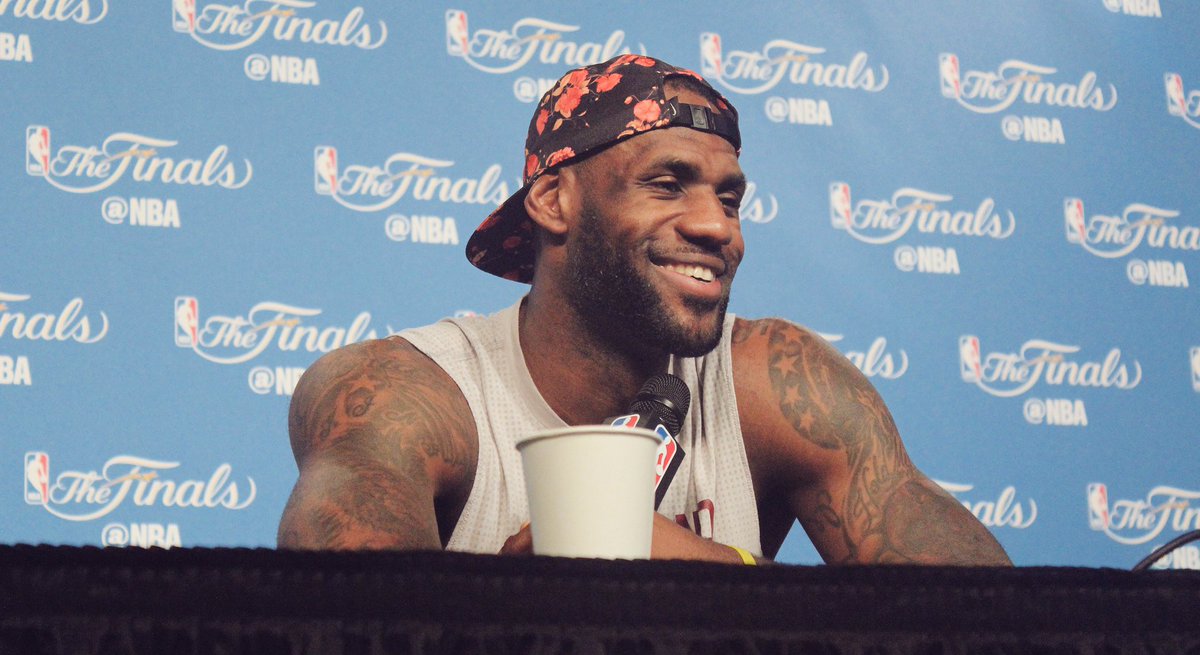 LeBron James says he misses playing in for U.S. Olympic basketball team, but will he ever get another chance?
The next Summer Olympics aren't until 2020 (in Tokyo). James will be 35. That's not necessarily time for the rocking chair, but in the world of basketball, it's close.
James spoke to Rachel Nichols for an interview on ABC's Good Morning America. Here is what he said about playing for Team USA:
"Every time I watch them, I wish I was out there. … I did not retire from Team USA, I just did not play this summer. So I left the door open."
James just lifted the Cavaliers to Cleveland's first major pro sports championship in 52 years. He's made six straight appearances in the NBA Finals, including two with the Cavs. He swiped the finals MVP from the clutches of the opponent.
He stomped on the Warriors' soul when they questioned his maturity. (Hat tip to Klay Thompson.)
Remember, the Cavs were a team that couldn't make the playoffs in the four years James left for the Heat. Meanwhile, the Heat went to the finals each of those seasons.
Then James returned to the Cavs, and the Heat haven't been back. They've barely been relevant at all.
So it's never a wise idea to doubt James.
He made a smart decision to sit out this year's games in Rio de Janeiro. After playing well into June for six straight years (not to mention the majority of those regular seasons), James could use the rest.
But it won't be any easier at 35.
NBA fans and Team USA are hopeful Olympic basketball hasn't seen the last of James. The problem is, not everyone can play forever. As much as it stinks to think about, that's just the truth.
Bottom line: It's good that LeBron is keeping the door open for 2020. Let's just hope his body does, too.
Sam Amico is the founder and senior writer of AmicoHoops.net. Follow him on Twitter @AmicoHoops.

NEO Sports Insiders Newsletter
Sign up to receive our NEOSI newsletter, and keep up to date with all the latest Cleveland sports news.