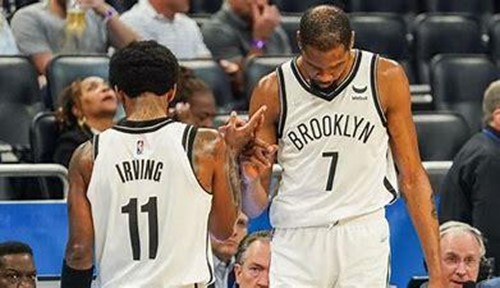 Why They Failed
The super team has become increasingly popular beginning with the forming of the big three in Miami with Lebron James, Chris Bosh, and Dwayne Wade. The latest big three to form was the Brooklyn Nets with Kevin Durant, Kyrie Irving, and James Harden.
Brooklyn's big three looked great while on the court at times but never seemed to mesh due to several injuries and trades. The biggest of these trades was at the trade deadline with James Harden going to the 76er's for Ben Simmons and Andre Drummond. When making this move the Nets assumed the team of Simmons, Irving, and Durant would be a guaranteed title contender.
This was not the case though as Irving played in very few games due to the New York vaccine mandate while Simmons never played a game due to nagging injuries. Ultimately, the team would be swept in the first round by the Boston Celtics making the season a major disappointment.
The Offseason
The Nets offseason was all riding on the return of Kyrie Irving to continue the new big three of Durant, Irving, and Simmons. In late June, trade rumors started to come up regarding Kyrie and Durant. Kyrie had been linked to the Lakers and Mavericks as potential trade destinations.
On June 28th, Irving opted into his 37-million-dollar player option. This led many fans to assume that the big three would live to see another season in Brooklyn, but things took a turn for the worst on June 30th. Durant would request a trade from the Nets and not soon after Irving would become available for trade as well leaving only Ben Simmons in the big three.
Durant has been linked to the Suns, Celtics, and Heat so far where he looks to compete for another NBA title alongside some of the league's greats. On the other hand, Irving has been leaked to a multitude of teams such as the Lakers and Mavericks where he could either team up with Lebron James or Luka Doncic. These two trades will be two of the largest in NBA History and lead to the formation for another super team elsewhere while leaving Brooklyn fans shell shocked.

NEO Sports Insiders Newsletter
Sign up to receive our NEOSI newsletter, and keep up to date with all the latest Cleveland sports news.