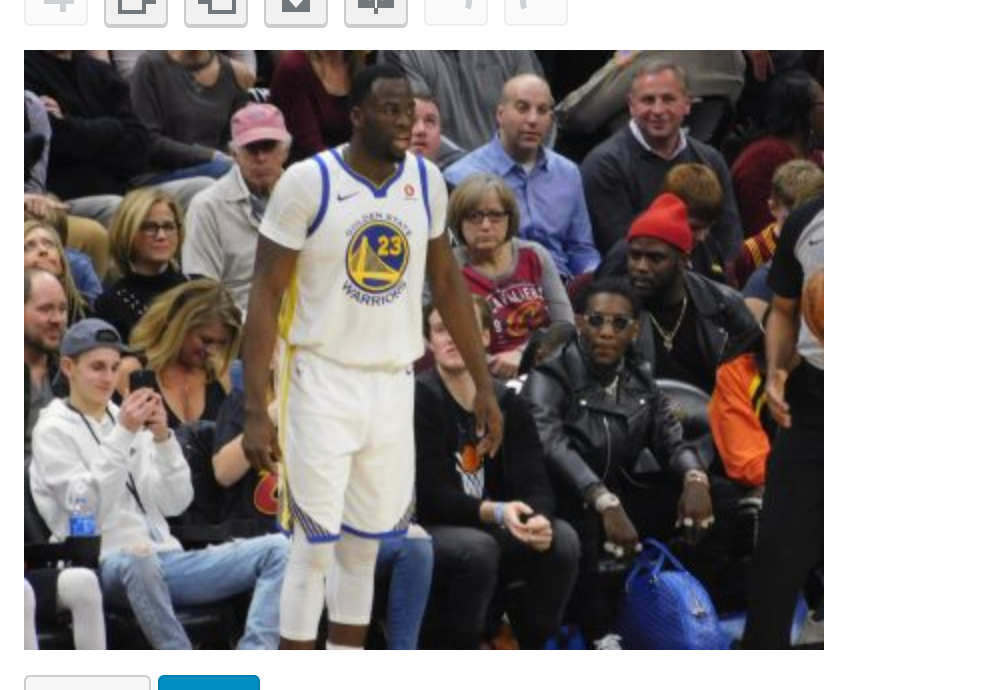 OAKLAND, Calif.– The NBA's "Last Two Minute Report" for Game 1 of the 2018 NBA Finals revealed two missed calls on Golden State's Draymond Green in the final 15 seconds of regulation.
The first missed call occurred with 12.1 seconds remaining. The right camera above the rim showed that Green grabbed LeBron James' arm and affected his freedom of movement. Had he been called, James would have been sent to the line rather than George Hill a few seconds later, as the Cavs were in the bonus.
The second non-call came on Hill's second free throw attempt with 4.7 seconds remaining. The league said Green committed a lane violation by entering the key early prior to Hill actually shooting the free throw. Had the referees called the violation, Hill would have been given a third free throw. The Cavs, of course, got the offensive rebound on his miss, only to have J.R. Smith dribble out the clock in a play that still has fans scratching their heads almost 24 hours later.
As a result, the game went to overtime, and the Cavs eventually lost by 10, 124-114.
The report also provided further explanation on why the charge that was called on Kevin Durant with 36.4 seconds to go was reversed to a blocking foul on James. The league said the reversal of the call was, in fact, correct.
"The crew was not reasonably certain whether James was in the restricted area after an offensive foul was called against Durant," the report stated. "Upon replay review, it was confirmed that James was outside the restricted area. The referees also reviewed whether James was in a legal guarding position, which is an additional reviewable matter for this replay trigger. Replay showed James was not in a legal guarding position because he was turning his body and moving into Durant when contact occurred. Thus the initial call on the floor was overturned and James was assessed a blocking foul."
The full report can be found here.

NEO Sports Insiders Newsletter
Sign up to receive our NEOSI newsletter, and keep up to date with all the latest Cleveland sports news.