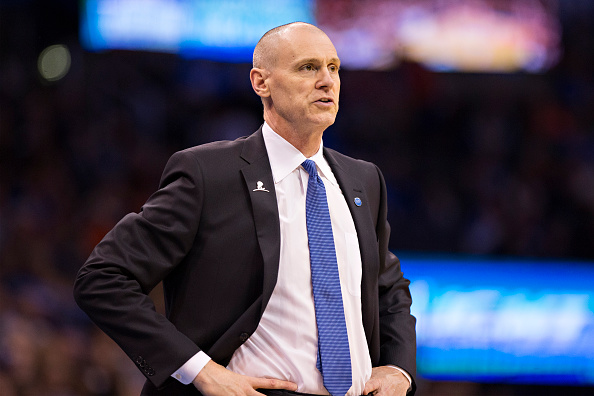 You would expect NBA Coaches Association President Rick Carlisle to come to the aid of one of his own after a firing, and the current Dallas Mavericks coach did just that upon hearing of the firing Friday of Cavaliers head coach David Blatt.
Carlisle was very critical of the decision made by Cavs owner Dan Gilbert and GM David Griffin, and in a series of tweets from Dallas Morning News sports reporter Brad Townsend blasted the Cavs for letting Blatt walk with the best record in the Eastern Conference at 30-11.
Carlisle calls David Blatt's firing "a shocker." "I know integrity. I know knowledge … David Blatt is going to be a sought-after coach."

— Brad Townsend (@townbrad) January 23, 2016
@StevePopper @townbrad it's a hollow shell of what it was in the 80's and 90's.

— Mintzy (@JoeyMintz_NJ) January 23, 2016
Add Carlisle on Blatt: "The other side of this is a good man has been liberated."

— Brad Townsend (@townbrad) January 23, 2016
Some do agree with the thought that firing a coach that took you to the NBA Finals in his first season and is 19 games over .500 this season is a bit of a stunning move.
As Cavs GM David Griffin put it though during his presser on Friday to announce the firing, "frankly, pretty good is not what we're here for."