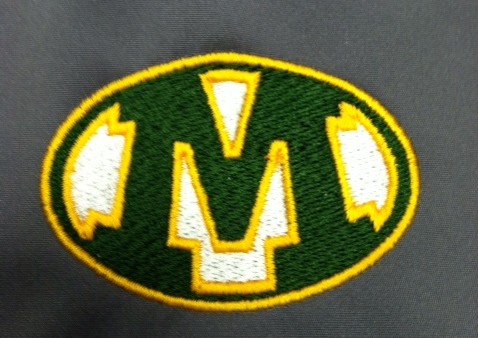 MEDINA, Ohio – The Medina Bee's improved their record to 18 – 9 and moved on to the second round of the state tournament with a win over Lake tonight. Mike Schirripa and Alex Whittaker combined to hold Lake to only 4 runs on 6 hits in the Bee's 7-4 victory.
The losing pitcher for Lake High School was Dylan Perrin who was a senior pitching in his final game. The game was stopped midway through the fifth inning as the National Anthem was being played on the field behind them for the Girls Lacrosse team. It was a surreal moment as both teams stopped in their tracks, took of their hats and stood at attention for the anthem.
Collin Winters got things going early with a first inning double. It would be followed up later in the inning by a Fryer double and a Fultz single. They would mix in a few walks and passed balls, and lead 3 – 0 heading into the second inning.
They would continue the attack in the second and third innings with a double by Alfano, a single by
Winter's just several more clutch hits when they needed them to lead 6 – 2 after 3 innings. They will play again Thursday at 4:30 against an unnamed opponent.
In other action, the freshman also won their game against Lake High School 4-2 and the JV beat Mentor 8-4. You can follow Vince McKee on twitter at VinceTheAuthor
Lake 4 6 1
Medina 7 6 4
The starting lineup was
P – Schirrippa
C – Peterson
1B – Curtis
2B – Winters
SS – Pipoly
3B – Fryer
LF – Bowers
CF – Fultz
RF – Provost