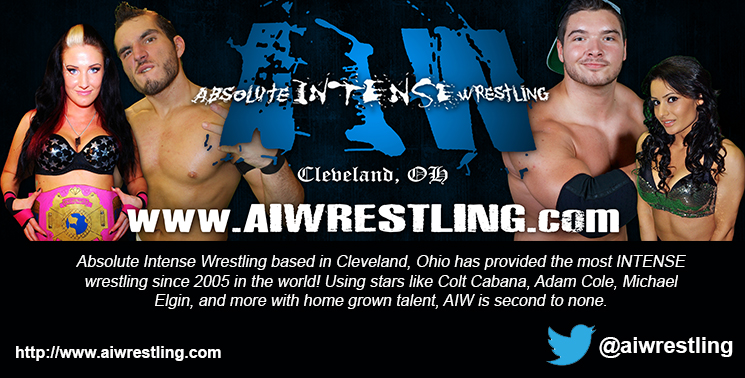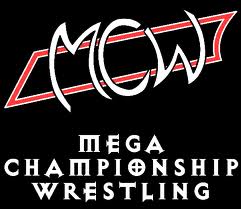 Mega Championship Wrestling card for 12/19
Doors open around 6 pm, or 5:30 for VIP at St. John Gym
#1 Contenders match for the Infinity Championship
Singles match
Joshua Singh vs Eric Ryan
Eric Ryan is coming off of a win against Frankie Flynn last month at LIVE FOR THIS. Meanwhile Ryan faces someone that is blocking his view of the Infinity Championship, that man is Joshua Singh. Singh holds the honor of being the youngest MEGA champion ever but also has one of the shortest reigns as well. Even though they do have Mutual Respect for each other with a #1 contendership up for grabs will that stand?
Woman's Singles match
Angel Dust vs Heidi Lovelace
Since their first time meeting at THUNDERKITTY several months ago in a triple threat for the MEGA Fighting Spirit Title that Mary Elizabeth Monroe, Angel Dust makes her return. Ever since Angel Dust lost her title she has been laying low and recovering. Whoever wins this match may very well see a MEGA Fighting Spirit Title match in their future. Fans Requested this match and they have got it!
Singles match
Derek Direction (c) vs Rhino
Derek Direction has had a problem since Rhino ever since he has been a kid. When Direction went to an indy show back when he was 6, Rhino walked by and screamed in his face and made him cry and didn't shake his hand. Derek Direction has not forgotten that day. That was the last time he cried. Derek can't even go to the zoo because every time he sees a rhinoceros he goes crazy. At Night Of Champions Derek Direction says that he will ruin Rhino's life like Rhino ruined his.
10 man Elimination Tag match
Dirty Johnsons (SodaPop Johnson and Dirty Tom) , Kaplan, Daniel Winchester, and Frankie Flynn vs Weird World ("Worldwide" Alex Kellar and "Weird Body" Evan Adams), Brian Carson, Jess, and Eddy Excess.
In this match all of these competitors will face off until one full team is eliminated completely. Anything can and will happen, this match will bring mayhem.
TLC match for the Tag Team Championship
Jersey Dukes ( Anthony Falcone and The Duke) vs Meat & Taters ( Big Moe and Brandon Xavier) vs Jackson Stone and ???
This is a rematch from LIVE FOR THIS. These three teams were battling it out until it turned into a brawl and Tables,Ladders and Chairs. The action ended when Big Moe put Jackson Stone's tag team partner "The Dictator" Don Duvalier through a table. Duvalier has been diagnosed with multiple broken rips and plenty other internal injuries. With the injury will Stone go into this match alone or will he find some help? Will the champs retain?
#1 Contenders match for the Mega Championship
Singles match
Graham Wellington vs Ben Boone
Wellington had lost the Infinity Championship to Derek Direction at AND JUSTICE FOR ALL. During that same night Ben Boone revealed he was guaranteed a shot at the Infinity Title. At LIVE FOR THIS in a six man scramble match Direction retained his title while these two were also in the match. Now we have Wellington and Boone in a singles match with the winner getting a shot at the MEGA Championship. Ben Boone does have a slight problem though. He is not cleared for this match since he suffered a serious hand injury in Detroit. The Championship Committee will allow Boone to select a replacement for this match up. Boone will not announce his replacement or who he is even looking at. All Boone has to say is "All I'll tell you now is that he's big enough, he's bad enough and he's definitely tough enough." Who will be Boone's replacement? Will Ben's replacement win it for him?
Singles match
Dick Justice vs Mysterious Movado
Dick Justice makes his Mega Championship Wrestling debut. The Mysterious Movado made his debut back in June and has been making his mark since. Movado has caught the attention of Justice who does not take to kindly to strange beasts. Will Movado continue his roll? Or will Dick Justice win in his MEGA debut?
Singles match for the Mega Championship
"Amazing" N8 Mattson vs "The Realist" Alex Daniels
At LIVE FOR THIS Dr. Daniel C. Rockingham confronted N8 Mattson saying that he is living a lie to get to the top of the promotion. Meanwhile Alex Daniels attacked Mattson from behind while Rockingham had him distracted. Will Daniels beat Mattson with some help from Dr. Dan? Can Mattson defeat this young and hungry competitor?

NEO Sports Insiders Newsletter
Sign up to receive our NEOSI newsletter, and keep up to date with all the latest Cleveland sports news.