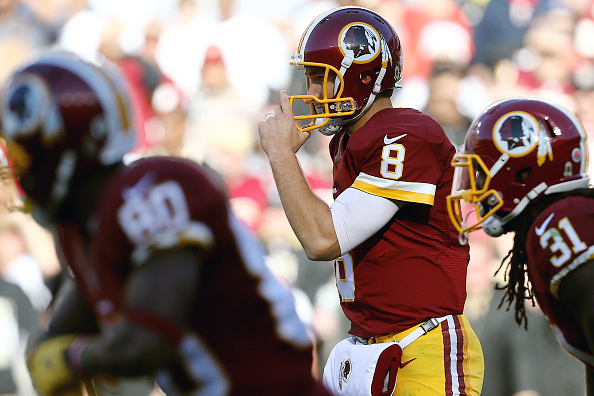 Some Browns fans have been quick to hail Redskins quarterback Kirk Cousins as the next savior of the franchise, as there's no doubt that the Skins will have to figure something out with Cousins as they have their new quarterback already in former Chiefs signal caller Alex Smith.
The latest Cousins rumor is that the New York Jets want the quarterback in a bad way, to the point where they would be willing to give him – wait for it – up to $60 million in his first year in New York if a deal can get done between the Redskins and Jets.
So where does that leave the Browns? One NFL.com writer thinks that the Redskins QB to Cleveland is a 'perfect match,' that being Adam Rank, who Tuesday night wrote the following about a Cousins in Cleveland scenario.
This is such an easy call.

Of course, free agency's a two-way street. Player interest must align with team interest. Well …

Don't draft a quarterback. Put all the eggs in the Cousins basket in March, then have fun in April.

I know what you want to do, Browns. You really want to sign AJ McCarron and draft Josh Rosen. But please, can you not be the Browns for just, like, a second? Just one time. Make the smart football move here.

Sign the guy who is already a Pro Bowl-caliber quarterback. A guy you know can run an NFL offense. You've bought enough spare parts for that rusted-out beater. Instead of throwing good money after bad, just get a new car. Sure, it's been driven — that just proves it's reliable.

Hear me out here. You sign Cousins. Then draft Saquon Barkley with the No. 1 pick. I know, clutch my pearls … A running back first overall?? The dude is siiiiick. I've been waiting to put this guy on my fantasy teams ever since I saw him ruin USC in the Rose Bowl a couple seasons ago. And Daniel Jeremiah has him as his top prospect, if you don't want to take my word for it.

Then use the fourth pick on the best player available. Minkah Fitzpatrick, for instance. Take a run at Allen Robinson — if he shakes free from Jacksonville — and Jarvis Landry. Suddenly, you have a well-rounded team ready to take on the AFC North for years to come. And you don't have to worry about the quarterback you drafted becoming just another name on that fabled jersey of failed signal-callers.
Let's see if the Browns feel the same way, and if in fact they try to outdo the Jets or one of the other teams that need a quarterback do a deal to get Cousins sometime as free agency gets closer.