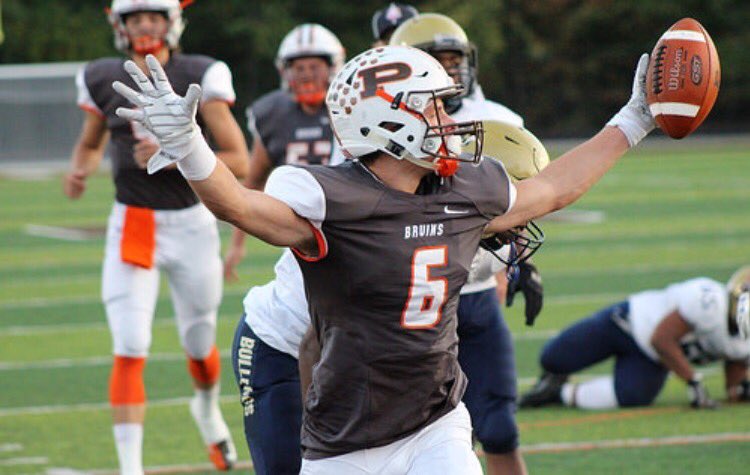 In a week where certain players had 5 rushing touchdowns, 5 passing touchdowns, and even special teams touchdowns, none of them shined as much as Jordan Walker and the Padua Army did this week!
In a landslide vote, Padua WR Jordan Walker "walks" away with this weeks award!  Walker finished with over 100 votes and becomes the third receiver this season to win the award.
Walker has 12 catches for 100 yards and two game changing touchdowns.
Nice job young man and good luck this weekend against Walsh Jesuit at home in front of the Padua Army!  The Bruins are looking to stay hot and build on the 5-0 start to the season.
If your small business would like to be the sponsor of the hottest article on NEOSI, contact Vince McKee at coachvin14@yahoo.com to find out how.