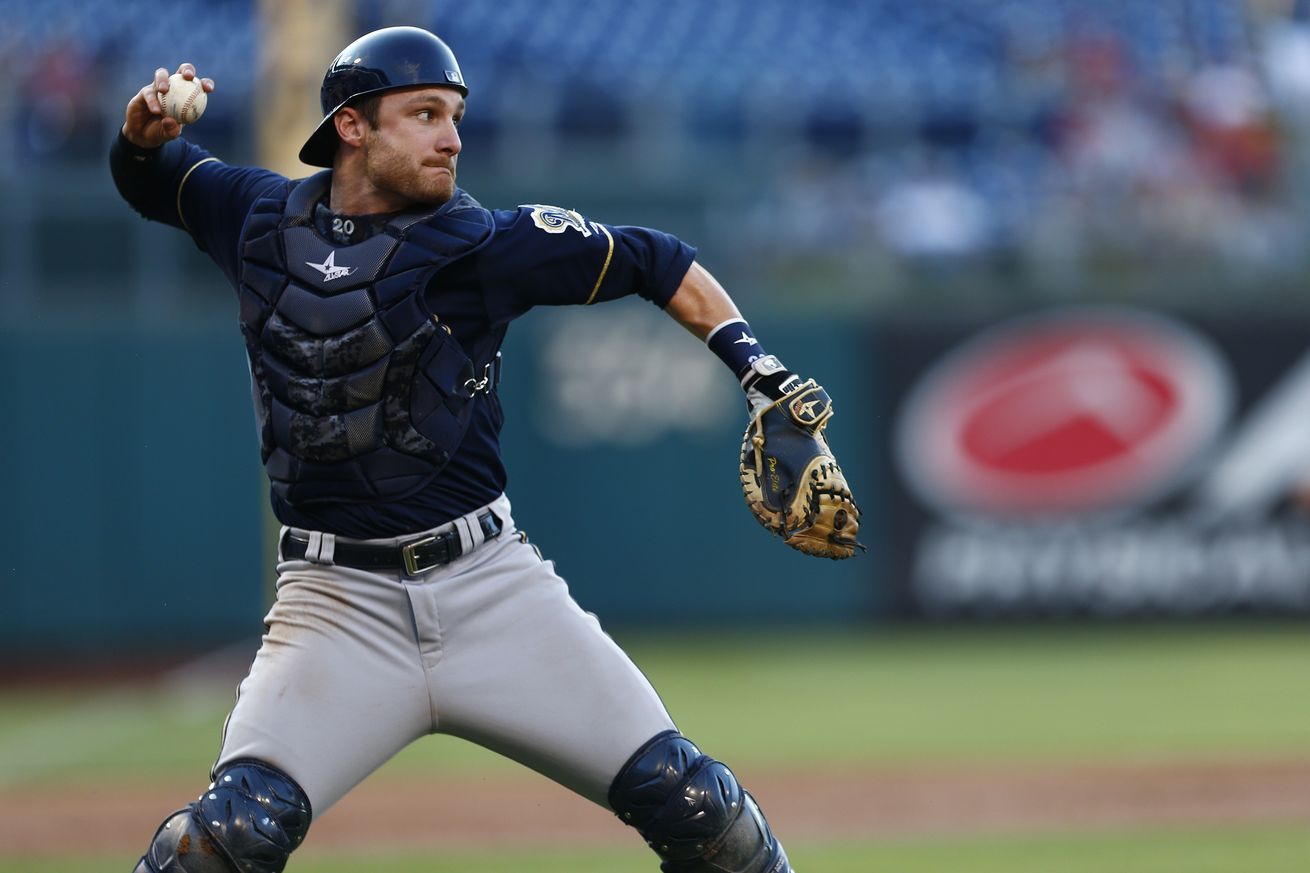 Jonathan Lucroy of the Milwaukee Brewers is one of the most popular trade targets at this time. The Indians, Rangers, Mets, Astros, and Red Sox have all been teams that are expressing interest in the Brewers catcher.
Today we found out why the deal for Lucroy might be taking some extra time. Lucroy can block a trade from the Twins, Angels, Athletics, Padres, Mariners, Nationals, and playoff contenders at the moment in the Cleveland Indians and Detroit Tigers.
Lucroy has stated that he wants to play for a contender and the Indians are a contender,  he does have the ability to waive this clause but it will be a longer process . The Indians are attempting to complete a deal with the Brewers for both Jonathan Lucroy and left handed pitcher, Will Smith.
ESPN's Jerry Crasnick explains below what would have to happen if Lucroy decides to waive his No Trade Clause.
The 8 teams Lucroy can block a trade to: #Indians, #Tigers, #Angels, #Twins, #Athletics, #Padres, #Mariners, #Nationals.

— Jerry Crasnick (@jcrasnick) July 29, 2016
So if the #Indians wanted to acquire Lucroy from #Brewers, he'd have to sign off on the deal. Doesn't make it easier.

— Jerry Crasnick (@jcrasnick) July 29, 2016
Yes, Lucroy might give his consent to go to a contender. But would he also want an extension? He's got the leverage.

— Jerry Crasnick (@jcrasnick) July 29, 2016