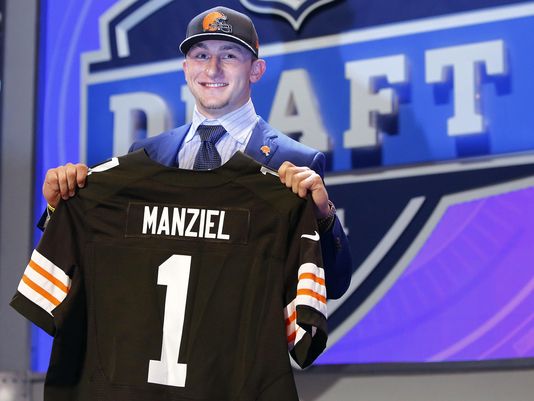 Johnny Manziel has managed to insert himself into headlines in both days of the 2016 NFL Draft.
The first story was reported on Thursday night that the Heisman winner was at a bar in Columbus to watch the draft.
Not exactly newsworthy, but it's Manziel.
Today, Manziel made headlines by tweeting this statement, defending his actions and calling out his critics.
You guys act like what I'm doing is something new. I've been the same person, doing the same things since it all started.

— Johnny Manziel (@JManziel2) April 29, 2016
I'm not sure which things Manziel has been doing "since it all started," but if hitting a woman, or running his career into the ground are just business as usual to the quarterback, he can't expect to get different results by making the same choices over and over again.
He did acknowledge that he's made some mistakes in a following tweet.
Made plenty of mistakes along the way, and have a lot I'd do differently. To all my family and real friends who have stuck by me…THANK YOU

— Johnny Manziel (@JManziel2) April 29, 2016
We'll see how many people are sticking by his side if he winds up in a jail cell rather than buying rounds at the bar for his free-loading friends.